Register NOW for the Oregon Trail Gravel Grinder and SAVE!
The EPIC 5-day Oregon Trail Gravel Grinder returns next June 21-25, and less than 160 spots remain! There are many ways to SAVE! Register NOW before it's too late!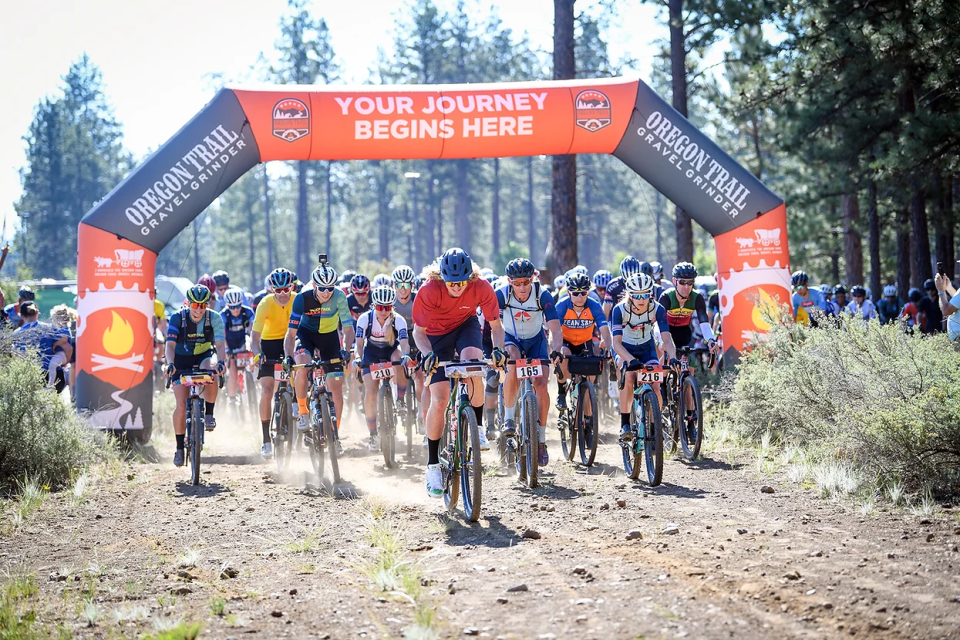 The state of Oregon on the United States' "Wild West" coast has arguably some of "the best" gravel roads in the world. The Oregon Trail Gravel Grinder has firmly established itself as the "Grand Tour of Gravel" with gravel enthusiasts around the world. This is the #1 Gravel Ride in the USA, with jaw-dropping scenery, camaraderie, and the legendary tenting and camp fires. Every respectable gravel rider need to add the OTGG to their bucket-list at least once (probably more than once).
It's for racers AND adventure riders who want to test their limits and push personal boundaries, so much so, it sells out well in advance every year.
It has the biggest prize purse ($10,000 USD) of any other gravel race in North America that attracts many of the biggest names in the sport internationally.
This five-day event located in Sisters, will challenge and reward racers and adventure riders not only on the epic days in the saddle and celebrate every night back at camp. Each stage has two distances for Settlers and Pioneers. The e-bike category continues but still limited to just 25 riders.
The fabulous team at Breakaway Promotions will take care of all of the details and support you on your journey - from tents to gourmet food to professional massage and nightly entertainment - you'll come away sore, accomplished, and with unmatched tales and friendship from the trail.
There a HUGE range of additional options to suit everyone's needs including VIP tent service, Shuttle, RV Parking, Bike Ship Service, Post Ride Massages and Meal packages for all your friends and family!
SAVE using SCHWALBE!
SCHWALBE and Oregon Trail Gravel Grinder continue partnership in 2023 and want you to join in on the fun.
Register by October 15th and use discount code: SCHWALBE to receive 10% off your registration.
On October 15th all registered participants will receive a discount code from SCHWALBE for 40% off and free shipping!
SCHWALBE is proud to partner with OTGG, not only for their commitment to producing an amazing race and experience for the riders, but also in the care they take in the local communities. OTGG donates over $25,000 USD annually to help grow and rebuild the small mountain communities the race travels through.
A favorite on the SCHWALBE calendar every year, we will be there with you the entire way. Tire problems, a cold beer, a delicious snack, no matter your needs each afternoon SCHWALBE will be setup in camp to help you prepare for the next day!


SAVE with the New Buddy Package!
NEW for 2023! Two friends can sign up for the new Buddy Package and get a bigger discount as well as a sharing a VIP tent! At least one of the buddies needs to be a new OTGG rider to share the gravel stoke!
The discount is applied when you choose the Buddy package during registration / checkout.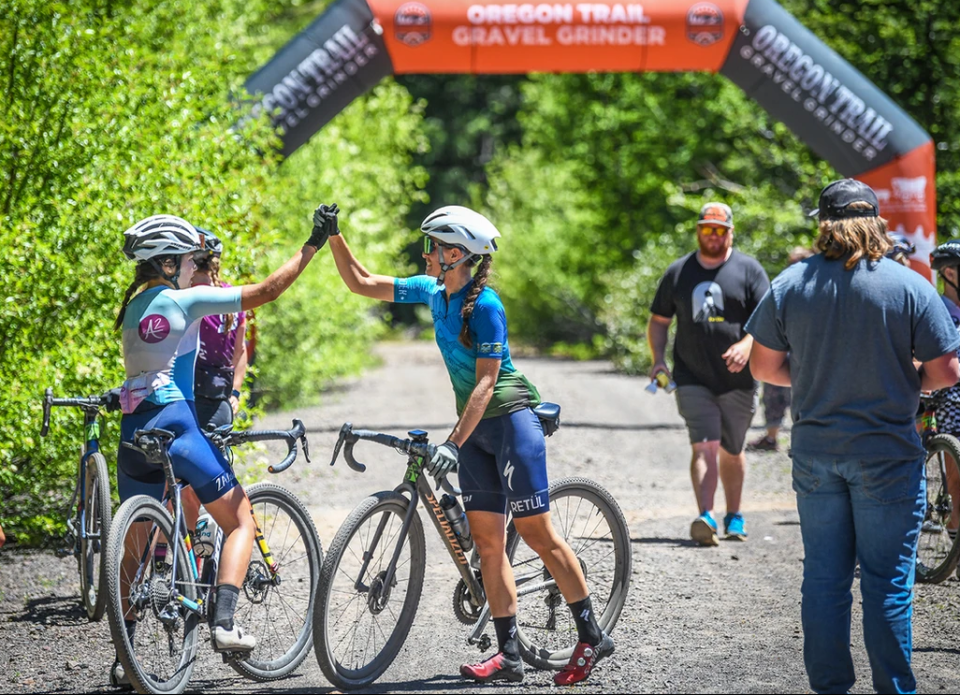 Limited Places Left!
Registration will sell out at 400 participants, with only 160 spots remaining.
Please register early before it sells out.