UCI World Champion Bruce Bird fastest at the Hincapie Gran Fondo
2,500 cyclists rolled out Saturday morning at one of the premiere cycling events in the Southeast the 11th edition of the Gran Fondo Hincapie in Greenville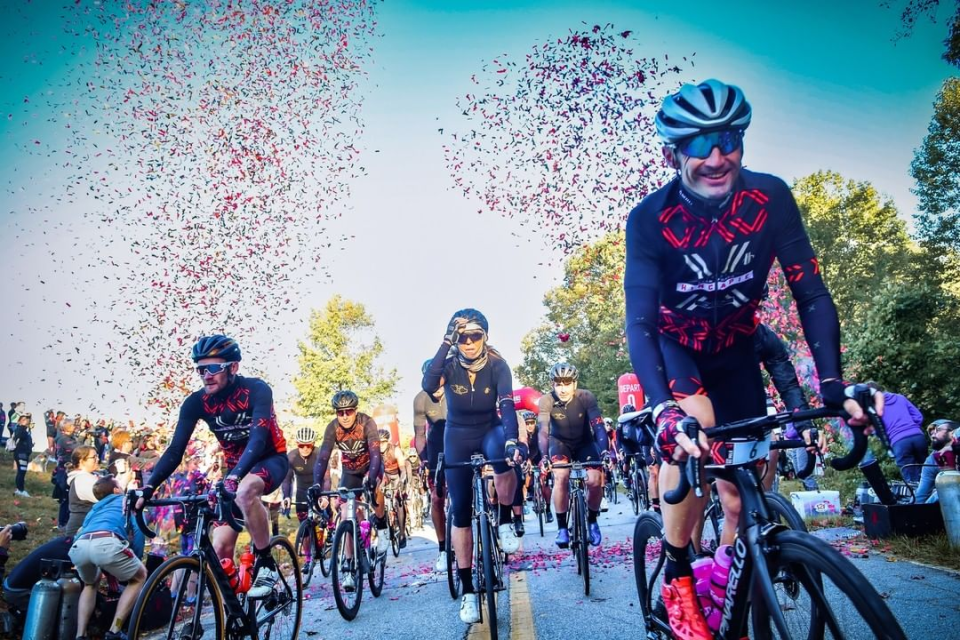 More than 2,500 cyclists registered to take part in the Gran Fondo Hincapie in Greenville that started from Hotel Domestique, off Highway 25 near Highway 11 in Travelers Rest.
Conditions were cold on the Saturday morning, with lows in the 30s in Greenville County — colder in North Carolina — then sunny and warmer in the afternoon, with temperatures in the mid-60s.
"A chilly morning led to a beautiful sunny day for our Junior Challenge Racers and Fondo riders, and we loved every moment riding and celebrating with them all," Hincapie said.
The event got its name and its start from former world-renowned racing cyclist George Hincapie, who competed professionally between 1994 and 2012, and was a key domestique of Lance Armstrong. Hincapie was also a domestique for Alberto Contador in 2007 and for Cadel Evans in 2011, when both men won the Tour de France.
A domestique is a rider who works for the benefit of their team and leader, rather than trying to win the race.
When Hincapie retired from racing in 2012, he started the event that takes cyclists on a challenging route through the Blue Ridge Mountains and foothills on the same routes Hincapie travelled when training for the Tour de France.
Entrants chose between 15, 50, or 80-mile routes that showed off the Upstate's fall colors and scenic views.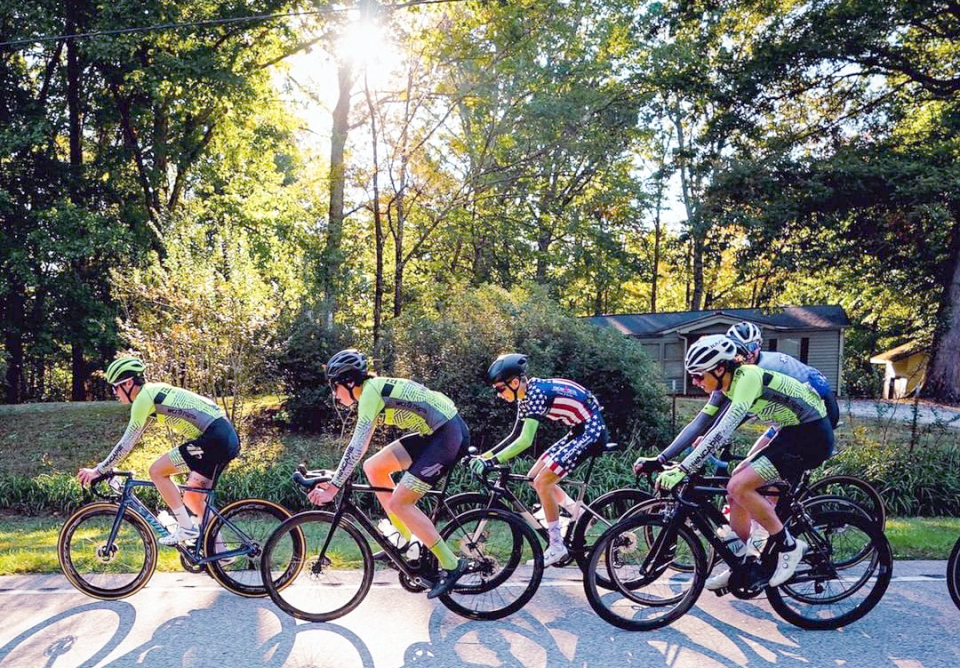 In the 80 mile gran fondo UCI Gran Fondo World Champion Bruce Bird solo'd to victory in a time 3h 55m, ahead of Matthew Amano in second 8 minutes behind and Jeff Case in third.
In the women's race, Valentina Cuellar Zuluaga was fatest 4h 24m, ahead of Debbie Milne in second 5 minutes behind and Devon Clarke in third six minutes behind.
Carley Sweeney won the women's 50 mile Medio Fondo in a time of 2h 31m and Mitch Hopkins won the men's Medio Fondo in a time of 2h 13m.
Ex-professional riders and team mates Bobby Julich and Christian Vande Velde also took part.
Jonah Walton and Enzo Hincapie had great rides at the Hincapie Gran Fondo. They rode the $10,000 Junior Challenge, finishing second and third behind Artem Shmidt. Enzo , who is only 14, is son of George Hincapie, a former WorldTour rider, and one of the greatest American classics riders.
Ten years after the first Gran Fondo, there are now similar annual rides in Chattanooga, Tennessee; Lehigh Valley, Pennsylvania; and Bangor, Maine.
Link to 2022 Gran Fondo Hincapie Greenville results: https://results.raceroster.com/en-US/results/vyjejdrr5wca43tn/awards?subEventId=150738