Wisconsion Triple Crown Series Full
The limit entry of 500 riders was quickly filled since registration opened on 8th January 2013.
This series signup covers the entry fees for all three events and a personalized 2013 Pactimo WTC finisher's jersey for all series participants who qualify by completing all three events with equal or increasing distances. This jersey will be personalized with your name and the distances that you completed for each of the three stages!
However, individual entry for the 3 events is still available.
The triple crown series consists of the following events:
This first stage - Arcadia's Brute - is located in the Northwest part of the driftless, along the shores of the Mississippi where the climbs seem endless. Climbs like Catfish and Hipbreaker, and peak grades of 23%, riders will be tested early in the bicycling season, and have their work cut out for them. Some climbs are considered to be long climbs and are certain to test each rider's precious reserves early. All routes will ascend 62 feet every kilometer. This early in the season, Arcadia's Brute is certain to be Awesome! Ready? Recommendation do a little preparation for this Triple Crown - It'll be Fun!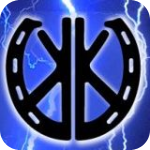 The Kickapoo Kicker - Stage #2 of The Wisconsin Triple Crown Endurance Cycling Series. Routes will travel over southwestern Wisconsin's endless network of paved back roads and will lead cyclists up scenic valleys to ridge lines with spectacular views. 70 miles and 12 Serious Climbs! 105 miles and 17 Serious Climbs! or 135 miles and 20 Serious Climbs!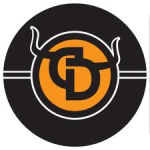 Set in the bucolic hills of Southwest Wisconsin, the 1-day Dairyland Dare event offers a memorable day of challenging climbs, fantastic foods, superior support, and scenic splendor for cyclists ranging from the avid enthusiast to the world class athlete. The hills in the area are not huge, but by the end of the day some riders will have climbed over 20,000 ft - the equivalent of Mt. McKinley. A series of supported events from 33 miles to 186 miles. The third of three endurance rides in Wisconsin that comprise the Triple Crown Endurance Cycling Series.
Follow the links below for non-series entry in to individual events: