Women Specific Rides in California
We thought we'd share some great rides for ladies only. These events help encourage girls and women to get involved in cycling and have some fun too!
Let's face it guys, sometimes women don't like doing sport with us men, and enjoy female company.
They get sick of hanging out with us boys all the time and just love it when they get a rare opportunity to ride with the girls.
It's fun, they laugh and chat about different things, encourage in a nice way, and compete with each other because they can.
March 02 2014 - San Diego, California, USA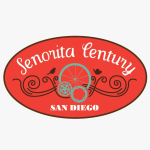 Finally, a women's ride with bragging rights! Be ready to challenge yourself on this scenic combination of meandering coastline and for the long course riders, rugged hills.
ake over the most amazing coastline and California hills on the Senorita Century women's ride on Sunday, March 2, 2014. This is California's season opener for women's rides across the country. Join us for a day of girl power on the road!
Read More >>
May 24 2014 - Paso Robles, California, USA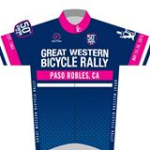 The Velo de Femme is a Women-Only ride through the beautiful wine country surrounding Paso Robles. Our ride leaders, Team Chain Gang take cyclists on an adventurous ride that has options for every riding level. If you are looking for a spirited ride with a few extra miles, the Chain Gang will put you to the test on the long route(48 miles) at a brisk pace. The main group will keep a more moderate pace on the 42 mile route, that will offer riders the best opportunity to improve their group riding skills and enjoy the comradery of fellow women cyclists. New for 2014, a third option for the ride will take riders on a slightly shorter 25 mile loop. You will still have all the fun, but with a few less miles. For those who might be joining an organized group ride for the first time, the Velo de Femme is a great ride to learn a few tricks from experienced cyclists.
Read More >>
June 28 2014 - Sebastopol, California, USA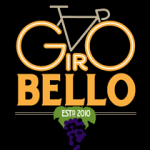 Three insanely beautiful rides through the Sonoma County wine country — all to benefit Rotary's Polio Plus eradication program and local charitable projects
Choose from Century, Metric Century, and Fun routes and enjoy Sonoma County cycling at it's best!
Read More >>
July 13 2014 - Long Beach, California, USA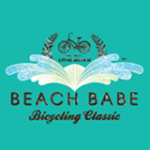 Join hundreds of women of all ages riding the bike paths from Long Beach to Huntington Beach on 15 & 36 mile routes. The Beach Babe Classic awesome girls party rolls from Long Beach to Huntington Beach with catered rest stops along the way, tech support, and sounds of the sea and shore.
Read More >>
October 05 2014 - Sacramento, California, USA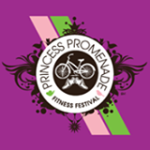 The Princess Promenade is the grandest cycling event for women & girls in country and listed by Bicycling Magazine as one of the Top 5 Rides in the U.S. Cycle on Sunday with hundreds of other women promenading along the beautiful American River Parkway Bike Trail with no cars! The Princess Promenade offers ride distances of 15, 26, 40, 55, and 64 miles, annual training programs, and the inspiring Princess Promenade Bike Festival at Discovery Park, Sacramento, CA.
Read More >>