Gran Gala VIP experience, featuring Fränk Schleck, added to Malibu GRANFONDO weekend
Announcing New Gran Gala VIP Experience for Malibu GRANFONDO Weekend!
Join Malibu GRANFONDO for an upscale, intimate event experience limited to 30 guests. This exclusive package features special guest celebrities, a private ride, participant premiums, additional culinary experiences, and proceeds benefit the Challenged Athletes Foundation (CAF).
The Gran Gala experience offers unique opportunities to meet fellow cyclists, features a ride and meals with Tour de France star Fränk Schleck, professional cyclist Alison Tetrick, and Michelin Star chef Matthew Accarrino. The Gran Gala package is offered separately and does not require participation in the Malibu GRANFONDO.
Gran Gala VIP Package includes*:

Malibu GRANFONDO cycling kit (jersey and bib shorts)


Gear bag with premium sponsor products


Dedicated concierge services including personalized athlete check-in (no waiting in line)


In-room personal care items and amenities (for guests staying at Four Seasons Hotel Westlake Village *)


Friday afternoon guided shake out ride with former pro cyclist Fränk Schleck and pro cyclist Alison Tetrick. At the end of the ride there will be a chat with Fränk on how best to prepare for and ride the Malibu GRANFONDO on Saturday


Friday evening Private Dinner and Wine Reception at Pedalers Fork, featuring Chef Matthew Accarrino, benefitting CAF, with special guests Fränk Schleck, Alison Tetrick, CAF athletes, and a CAF Grants Presentation


Saturday evening private dinner at Four Seasons Hotel Westlake Village and story telling with Fränk Schleck


Entry into exclusive raffle for sponsor products and prizes


Place at the front of the starting line on Saturday with Fränk, Alison, Matthew and celebrity guests
* Malibu GRANFONDO event entry and accommodations NOT included, nor required - Gran Gala package is offered and purchased separately.

Ride with Tour de France Star Fränk Schleck
Fränk Schleck was born and raised in Luxembourg in the spirit of cycling with a father and grandfather who were both professional cyclists. In 2003, Fränk became a professional cyclist and joined the Danish Team, CSC. In 2006, he won the Amstel Gold Race and the Alpe d'Huez stage of the Tour de France, marking his cycling career breakthrough. Fränk spent 15 years at the highest level of professional cycling, including a podium finish at the 2011 Tour de France.
Dine with Michelin Star Chef Matthew Accarrino
Matthew Accarrino is the nationally recognized chef of SPQR in San Francisco, CA, with a Michelin Star rating. You could say Matthew literally fell into cooking, growing up he had dreamed of being a professional cyclist. After a leg injury that left him learning to walk again and through a long recovery, he found his other life's passion, cooking. His unique culinary style draws inspiration from his Italian heritage, personal experience and classical training with some of America's best chefs. Today Matthew remains an avid cyclist, when not in the kitchen you can find him on the roads of Napa Valley on his bicycle or supporting the world of professional cycling through working with several teams. Matthew always enjoys opportunities to combine his two life passions, cooking and cycling.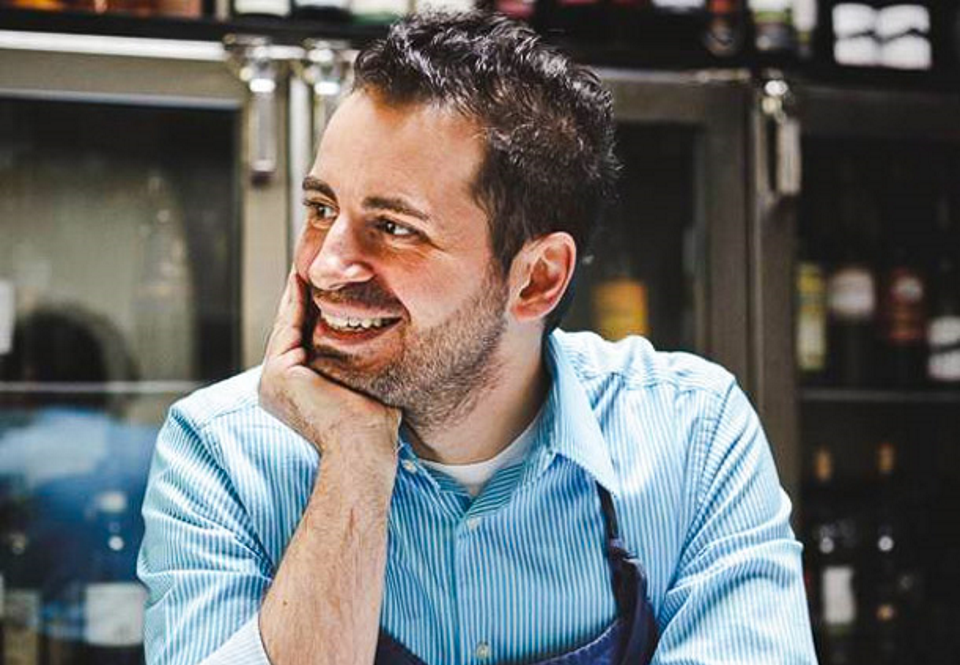 Ride with Pro Cyclist Alison Tetrick
Alison Tetrick has been a professional cyclist for 9 years, after being introduced to bike racing by her grandfather, who was an avid racer and won a national championships at 86 years old. Alison has a B.S. in Biochemistry and a M.S. in Clinical Psychology. In 2014 she earned a bronze medal at the UCI Team Time Trial World Championships and won stages at the Tour de San Luis in Argentina and the BeNe Tour in Belgium. Expanding into gravel races, she won and set the record for the Dirty Kanza 200 in 2017, and won Gravel Worlds both in 2017 and 2018. Alison is dedicated to investing in the sport of cycling and serves on the Board of Directors of USA Cycling and the Board of Advisers for the Women's Cycling Association.