APPALACHIAN MOUNTAIN ROLLERCOASTER

The rural roller-coaster roads around Boone are a ton of fun, and quite challenging. The climbs aren't very long, but that means there's not a lot of time for recovery on the descents, either. This is a great course for all-around riders. This is one of the 4 events in 2020 to have the elevated Super Gran route.
WESTERN CAROLINA'S COOLEST TOWN

In mid-summer, the High Country of North Carolina enjoys 80-degree temperatures while the surrounding East Coast temperatures hover in the high 90s. Early August is a prime time to be in Boone!
SUPPORTIVE FAMILY ATMOSPHERE

The laid back atmosphere of this western North Carolina college town is contagious. One of the smaller fields for a Gran Fondo National Series event, the Boone Gran Fondo has a supportive, family feel, particularly when we all gather for great local food, cold beer, and fantastic raffle prizes after a challenging and competitive ride.
SAFETY AND SUPPORT

Most cyclists can't discover how great the riding is in Boone because long loops are difficult to self-support. But you can ride with confidence on the marked and marshaled course, supported by law enforcement, safety motos, mechanic and sag vehicles, and staffed feed stations. 
BENEFITING 
The Watauga Pioneers Mountain Bike Team will be manning our aid stations. To help support them we are accepting donations which will go directly to the team, which currently has 29 student athletes ranging from 6th through 11th grades, and 16 volunteer coaches.
The team is part of NICA - National Interscholastic Cycling Association and is affiliated with the North Carolina State League of NICA.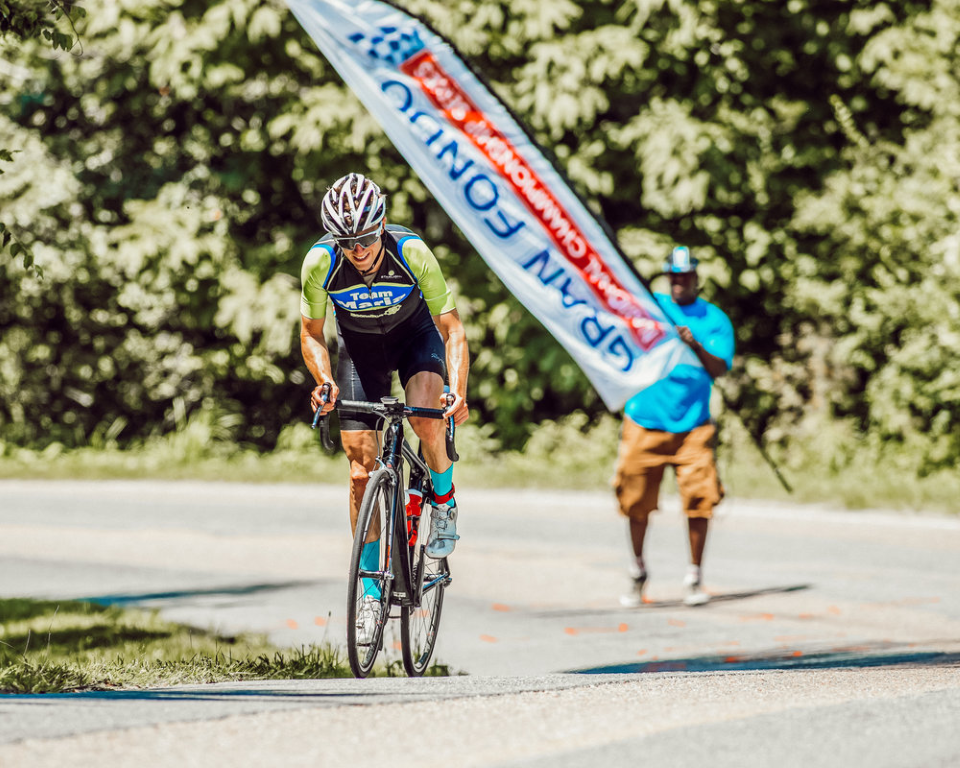 Aid Stations:
There will be four aid stations along the 100 mile route; two on the 55mi, and one on the 35 mile route (35mi will also have mini-aid with only water, Heed, and Hammer Gel). Each of the other aid station will be fully stocked with: Water, Heed, Hammer Gel, Endurolyte Fizz, Bananas, PB&J Sandwiches, Cookies, Chips and Pretzels, and other snacks.
Bathrooms:
Aid-Stations will have bathrooms. Please use bathrooms. One of the biggest local complaints is cyclists peeing on the side of the road. Please help our reputation and use porta-johns.
Timing Chips:
All riders must have timing chips installed on race morning.
You will be issued a timing chip, if you do not return the timing chip you will be charged $100. Race numbers must be mounted on your back right side and be easily readable.
Route Navigation:
The route will be very well marked; however, we suggest you get the RideWithGPS App and load the route to your smart phone or GPS.
At the Finish
Upon reaching the finish line, riders will be directed into a one-way finishers' chute to: Return Timing Chip,, and Post-Ride food and beverage. Riders with particular dietary needs should be prepared with own post-ride food options.
Please refer to our previous years roadbook for this information.