VIDEO: Matej Mohoric's Bike Snaps in Two in Horror Crash
Matej Mohoric suffered a horrendous high speed downhill crash on stage 9 of the Giro d'Italia which saw his bike snap in two
The 26-year-old rider of Bahrain Victorious was descending at high speed off the first categorized climb when he fell heavily.
On the long descent off the Passo Godi, Mohoric was riding behind team-mate Gino Mäder when his back wheel lost grip on a sharp left-hand turn.
His bike re-gripped on the tarmac, however the 26-year-old was sent careering over the handlebars onto his helmet and shoulder, as it looked like his front forks snapped.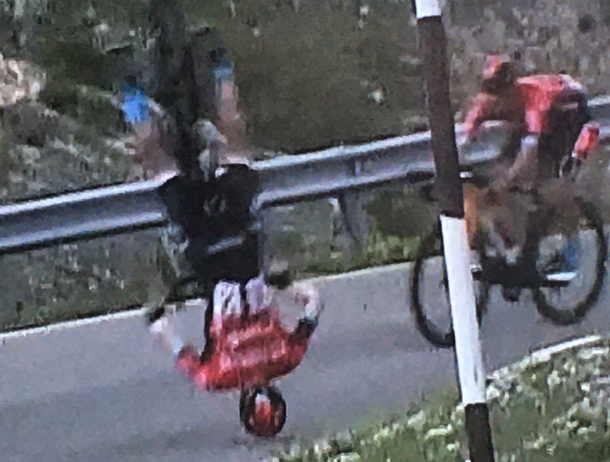 After getting back to his feet and considering getting back on his spare bike, Mohoric was then seen sitting, hanging onto the crash barrier, clearly in distress.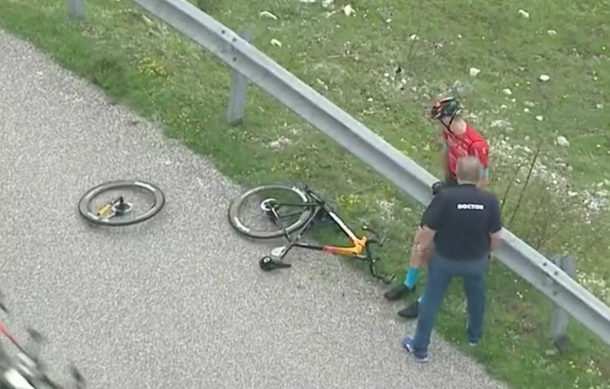 Mohoric wanted to continue but was taken away in a neck brace and stretchered into an ambulance.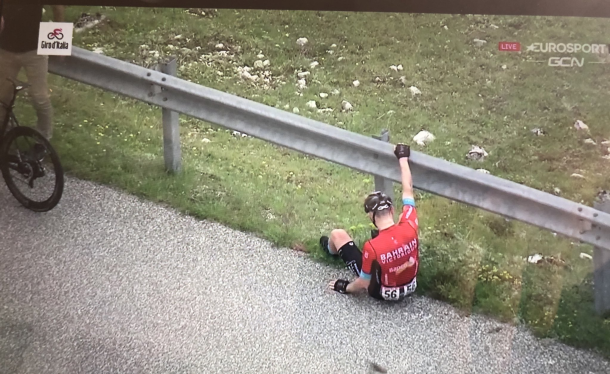 "Matej Mohoric crashed on a descent on stage nine. He has been taken to hospital by ambulance for radiological diagnostics," Bahrain Victorious said in a statement. "He is being kept under observation according to UCI concussion protocol."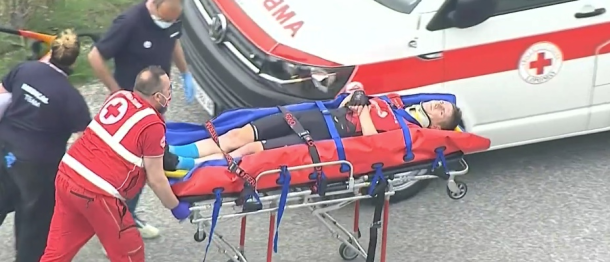 VIDEO: Matej Mohoric's Bike Snaps in Two in Horror Crash