SUAREZ E-Fondo Series Results and Raffle Winners Announced
Riders who participated in at least three E-Fondo Series events qualified for the E-Fondo Series Points Competition.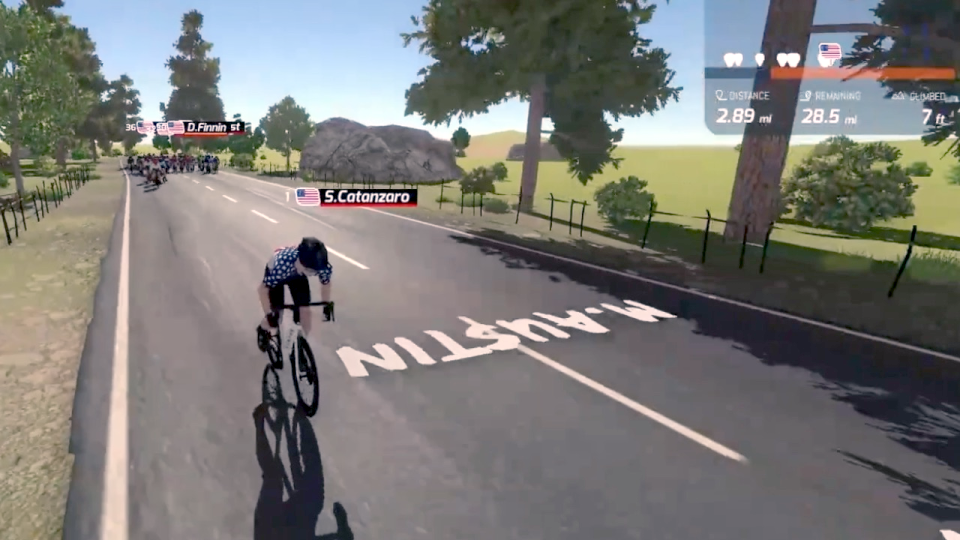 For each E-Fondo, you earned points equal to your placing (1 point for first, 2 points for second, etc.). Your best three results counted toward the points competition in your gender and age categories. Riders with the lowest total points win.
Congratulations to the following 2023 e-Fondo Age Group Winners:
WOMEN 23-34 Stephanie Young (USA)
WOMEN 35-44 Christine Robbins (USA)
WOMEN 45-54 Holly Larsen (USA)
WOMEN 55-64 Karen Read (CAN)
MEN U23 Owen Kuhl (USA)
MEN 23-34 Damien Wintz (FRA)
MEN 35-44 Mike Gavelis (CAN)
MEN 45-54 Brian Kellison (USA)
MEN 55-64 Todd Read (CAN)
MEN 65-69 Tom Funiciello (USA)
MEN 70+ Demrot Doyle (CAN)
E-Fondo Raffle Winners
Riders who registered for and competed in the E-Fondo Series were automatically entered in a Prize Raffle for chances to win products from series sponsors. Riders earned one raffle ticket for each event they participated in, so the more events a rider entered, the more chances they had to win.
Congratulations to all the E-Fondo Series Raffle Winners!
About Gran Fondo National Series
Founded in 2012 by event director Reuben Kline, the Gran Fondo National Series is the largest and most competitive series of gran fondo cycling events in the United States. Gran Fondo National Series was the first series to implement timed-segment racing into US gran fondo events and has crowned Gran Fondo National Champions and Gran Fondo National Series Champions since 2012. Since 2020, Gran Fondo National Series has been the organizer of the official USA Cycling Gran Fondo National Championships.
For more information, please visit: granfondonationalseries.com
About Wahoo Fitness
Located in Atlanta, GA, Wahoo Fitness' vision is to be a global leader in smart fitness and training - by creating a full ecosystem of sensors and devices for runners, cyclists, and general fitness enthusiasts. Wahoo's award-winning line of products include the KICKR family of smart indoor riding equipment and accessories, the ELEMNT family of GPS devices and sport watches, the TICKR family of heart rate monitors, as well as the POWRLINK ZERO Power Pedals and SPEEDPLAY dual-sided road pedals.
The connected fitness products are complemented by Wahoo Sports Science and delivered through the most comprehensive cycling training apps with a subscription to Wahoo X. Learn more about Wahoo's full line of products and apps at WahooFitness.com.
About Wahoo X: is a multi-channel app membership for endurance athletes. SYSTM offers immersive, integrated structured workouts designed by world-class coaches using cutting-edge sports science to automatically tailor your workouts to your 4DP® profile. RGT is the next generation of virtual cycling - focusing on bringing the core of outdoor cycling indoors, empowering cyclists around the globe to train, ride, race, and explore. Wahoo X helps athletes achieve results faster.