Highlands Gran Fondo Round #3 of the SUAREZ Gran Fondo National Series
A beautiful opportunity to escape New York City and ride through the New Jersey Highlands on June 4th
Your chance to ride a SUAREZ Gran Fondo National Series event in New Jersey on Sunday, June 4th.
The hilly Highlands region outside of Butler features great climbs and ascends to the highest point in New Jersey and is a great way to experience the landscape outside the New York City metro area. Enjoy miles of quiet country roads, just 30 minutes from New York City.
The Highlands is a 1,300 square mile region of Northern New Jersey which is noted for its scenic landscape and environmental importance. With remarkably quiet country roads, shady tree canopies, this beautiful and challenging ride is well worth the trip.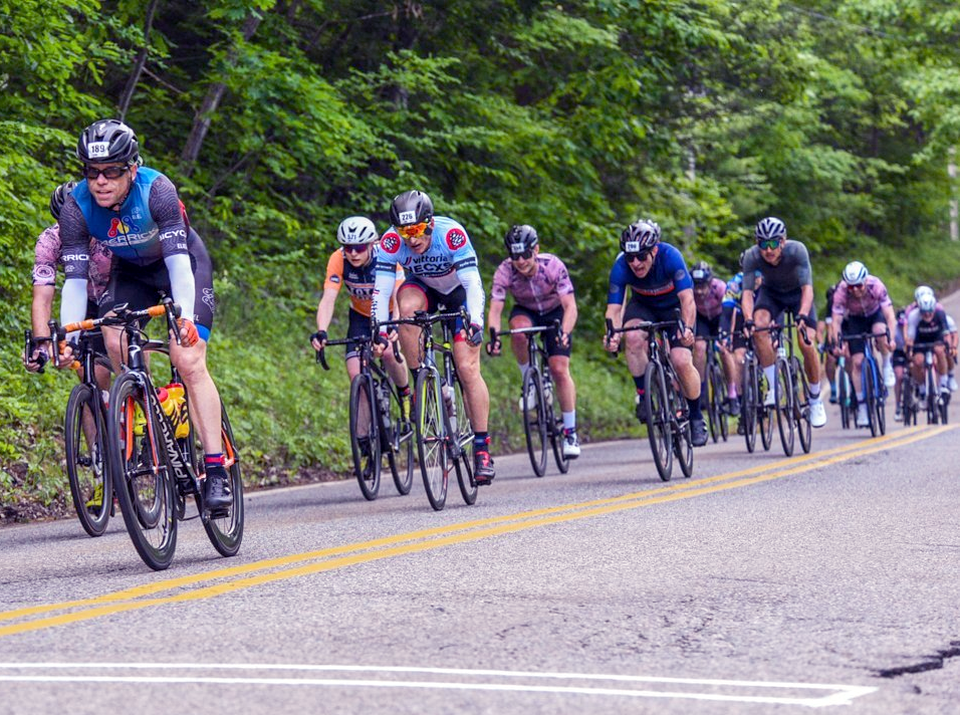 The routes roll past farmland, hilly ridgelines, and winding roads that weave up and down the lush green mountains.
Start and finish venue at High Point Brewing Company in Butler, NJ. Route goes over "High Point" the highest point in New Jersey, through High Point State Park were you'll enjoy the closed park road for a timed segment.
You will be pleasantly surprised to find riding this good is located so close to the busy New York/New Jersey metropolitan area.
A great event for all-around cyclists who can power up short climbs and still have the energy to push the pace in a group.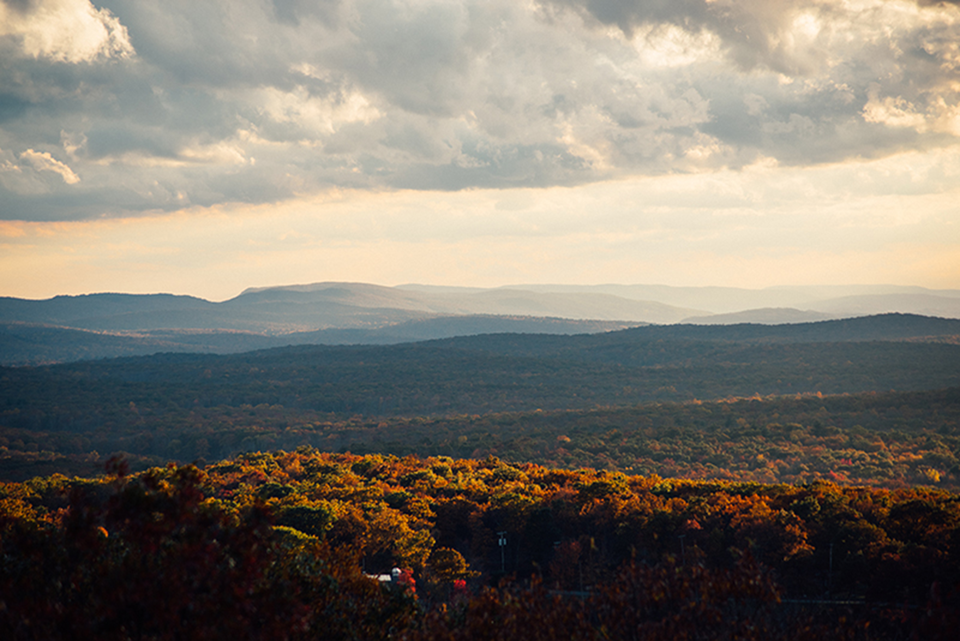 The event has three courses to suit all abilities of cyclists.
Riders will gain up to 7,400 feet in vertical elevation as they ride through three counties within New Jersey and New York regions, cleverly using quiet country back roads.
The 100-mile Gran Route has 4 timed sections and 7,400 feet of climbing, the 60-mile Medio route has 3 timed sections and 4,300 feet of climbing, and the 35-mile Piccolo Route has 2 timed sections and 2,450 feet of climbing.
The Gran Route crosses the Appalachian Trail eight times and showcases some of the best riding around. It's hard to believe riding this good is located in such close proximity to the New York/New Jersey metropolitan area.
Timed Sections
This is not a start-to-finish race. Your overall time from start to finish does not matter for this competition. Only the timed segments count. Your overall, age group, and gender rankings are determined by your combined time for all timed segments on the route you choose.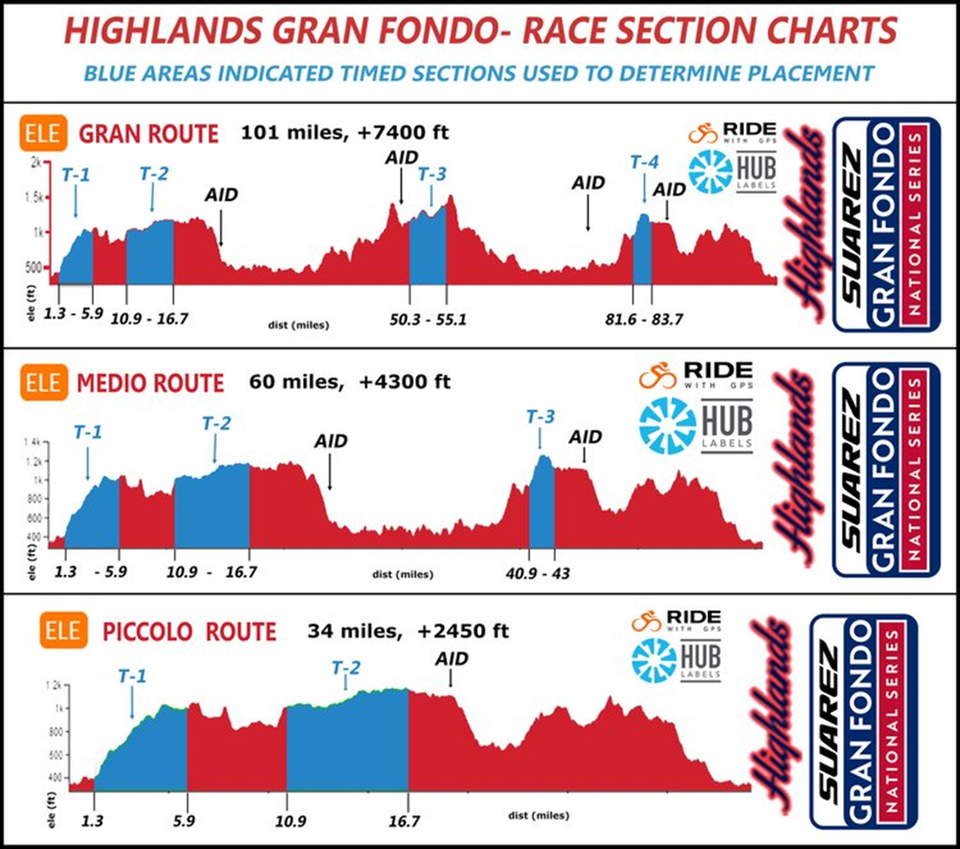 T-1 Macopin
After leaving Butler, riders will have just 1.3 miles to warm up before the first timed section of Macopin. 4.6 miles, riders will climb over 683 feet, average 2% grade. Riders have just 5 miles until the second timed section.
Time Section #1; Counts for all riders
T-2 Clinton Reservoir
Clinton Reservoir comes into view and hails the start of the second timed section. Its 5.8 miles and will suit riders who like a constantly shifting gradient either up or down. In only goes up 295 feet but hides away a bigger amount climbing due the undulating terrain. Relax it's only 8 miles to the first feed station. Riders will have 25 miles of beautiful winding roads to enjoy before reaching the second feed station. This is just before the 3rd timed section on Ridge Road, on their way to High Point.
Time Section #2; Counts for all riders
T-3 the Highpoint
Its 4.8 miles long and climbs 3 pitches with nothing more steep than 8% until the end where it rears up to 11%. It's got 423 feet of climbing. Enjoy the 6 mile descent down to the 3rd feed station. Riders will then cross into New York for 20 miles of quiet back roads.
Time Section #3; Counts for Gran riders
T-4 the State Line
2.1 miles long the climb ascends 316 feet over the New York to New Jersey state line. The last feed station is well placed just 2 miles after the last timed section.
As for recommendations for race day, Reuben Kline, race director says, "Riders should conserve their energy throughout the race in order to tap into their reserves in the timed sections."

Time Section #4; Counts for Gran and Medio riders
Downloadable Maps
The routes will be very well marked, but we encourage you to get the RideWithGPS App and load the route to your smart phone or GPS. You can access premium features and get turn by turn navigation for free.
- Gran loop, 100 miles
- Medio loop 60 miles
- Piccolo loop, 35 miles
Ride with your friends, Race with your friends!
The timed segment format allows riders to be social and competitive within the same event. During the timed segments, cyclists who choose to compete can show their strength and record fast times. When you're outside those timed sections, everyone has the opportunity to regroup, ride together, enjoy the beautiful scenery, relax, and stop at aid stations.
No racing license is required, and support includes fully stocked aid stations and SAG support to keep you going. Enjoy a great meal and beer at the finish line, plus chances to win valuable prizes!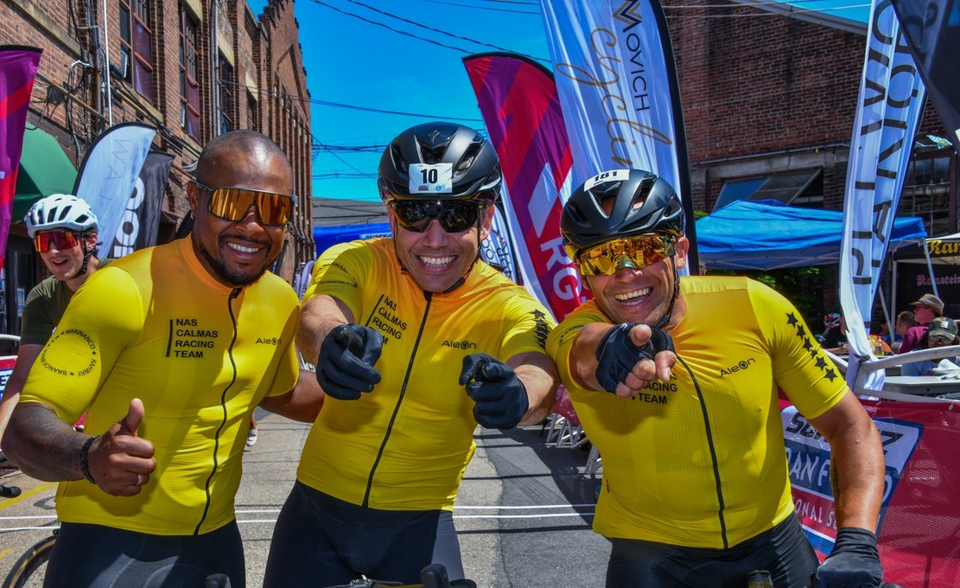 Rueben Kline series director commented, "Any cyclist, of any ability, can challenge themselves while enjoy a safe and exciting bike ride, make new friends, grab some great swag, enjoy being looked after, and maybe even win a prize or two - either through raffle prizes or on our podium! Come and give it a try and I guarantee you won't be disappointed. There will be great food and cold beers waiting for you at the finish line party! Don't miss the raffle, amazing prizes on offer from the series sponsors. It worth sticking around for!"
Solo, Team and Age Group Prizes
Professional chip timing keeps track of every rider on course and allows riders to compete for the best combined time through up to 4 timed sections on route. Riders can compete solo or as a team, while also riding at a more relaxed pace with others between timed sections to and enjoy the super scenic views!
More competitive riders can compete for overall victory and age group podiums for men and women.
There is also a team competition, won by the combined time of a team's fastest three riders. Bonus seconds are awarded for additional team members who finish, meaning there's a benefit to bringing a larger team.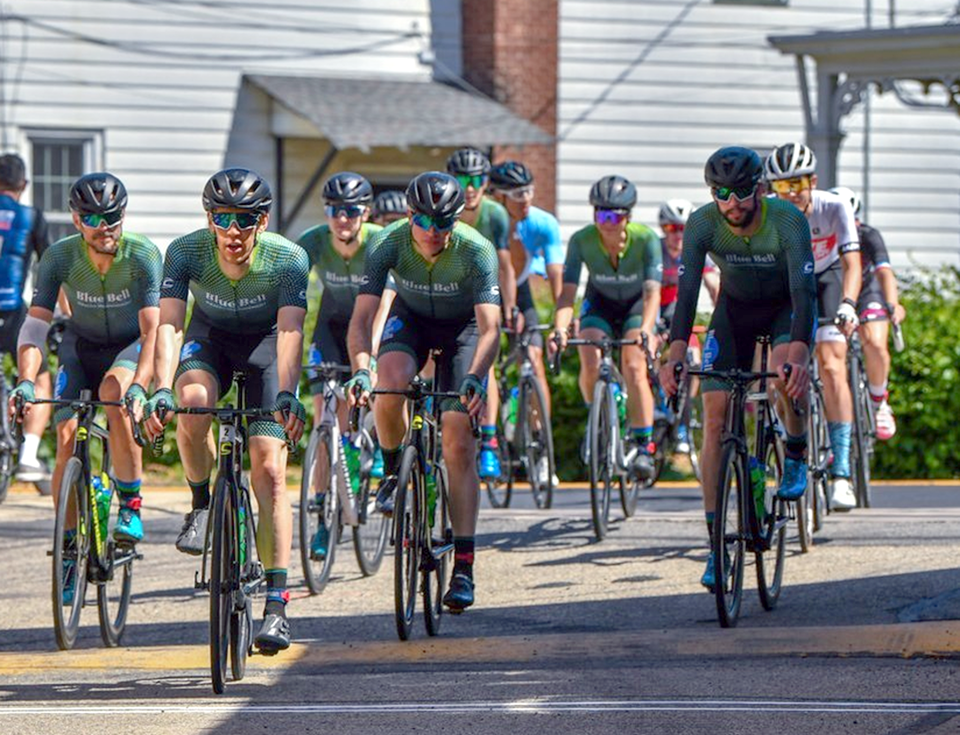 Results, Awards, and Prizes
All 4 segments count for Gran route. Sections 1, 2, & 4 count for Medio route, and only sections 1 & 2 counts for Piccolo riders.
- Awards presented three deep for each age group category for fastest section times
- Custom SUAREZ winners kits for all Gran Route age group category winners
- Commemorative gift for Gran Route finishers
- Awards and Prizes for Medio and Piccolo winners
- For the Gran Fondo Route there is the team prize. Teams must have three or more riders to qualify. Team riders are still eligible for individual awards.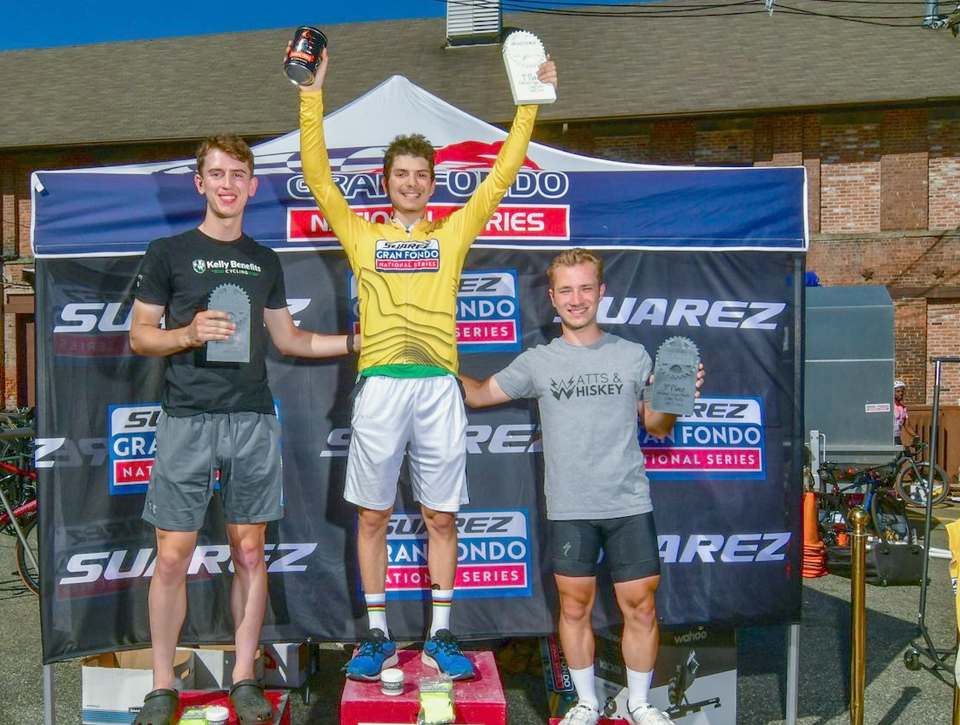 The Raffle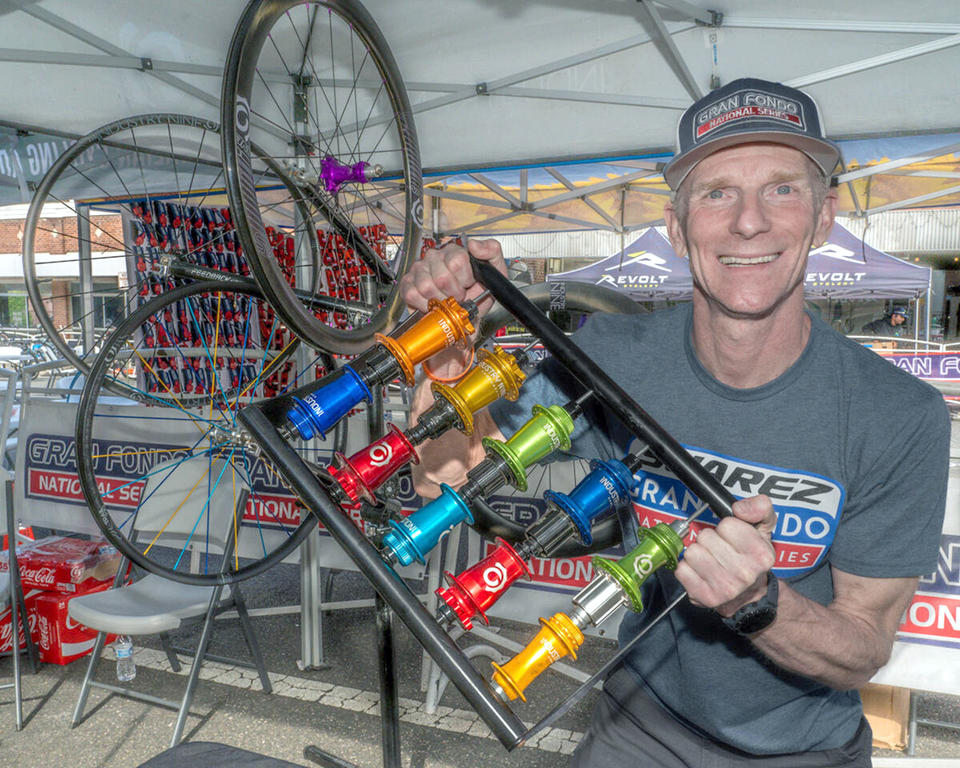 The Georgia Gran Fondo Raffle features more than $5,000 of prizes from Series sponsors, and ALL riders are eligible to win. Any rider who completes any 2023 SUAREZ Gran Fondo National Series event format on the scheduled weekend will be eligible for the raffle. Raffle winners must be present to win. The raffle is held after the awards.
Great prizes from our sponsors such as:
- 4-night Stay at Garda Bike Hotel in Italy
- Wahoo KICKR smart trainer (model TBD)
- Lazer helmet
- Industry Nine hubset
- Cane Creek components Swiftwick socks
- Bike Flights travel voucher
- Shimano products
- CTS Trainright Membership
- Jittery Joe's Coffee
- UNDRBUDR anti-chafe cream
- Ride with GPS Premium Membership
(List subject to change)
Photo: Win a 4-night Stay at Garda Bike Hotel in Italy
Fully Supported
There are full stocked feed stations on all routes to keep you fed and hydrated, with individually-packaged food options, complimentary event T-shirt, Goody Bag with various swag items, a finishers awards for completing the Gran Fondo route, awards for age placement, a raffle and of course the chance to win prizes for placement in the overall timed climbs.
A Post-event meal from local vendor and commemorative finisher medals for all participants.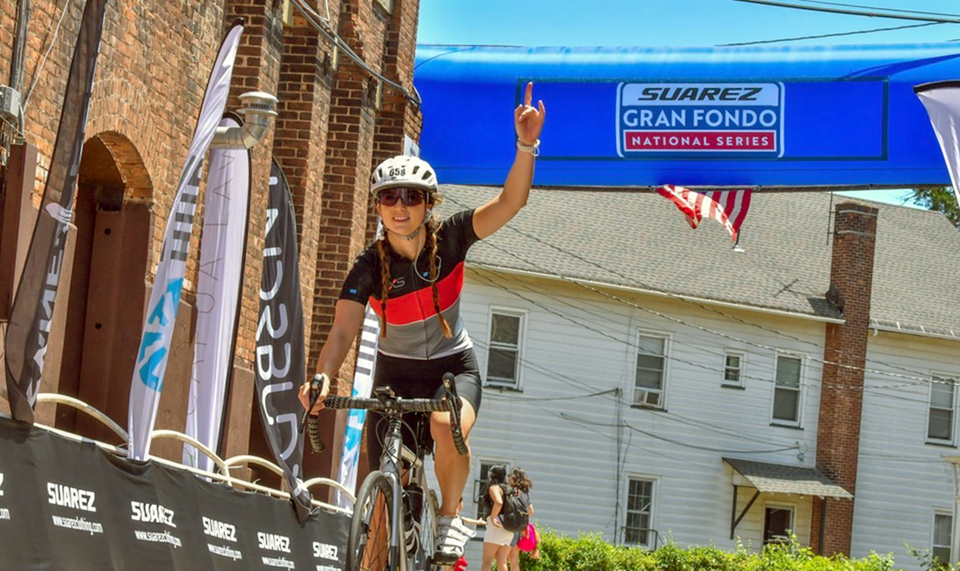 Qualify for 2023 USA Cycling National Championships
Riders can qualify for the 2023 USA Cycling Gran Fondo National Championships, presented by Ourisman Automotive Group, to be held during Gran Fondo Maryland in Frederick, MD on September 17, 2023.
A USA Cycling Gran Fondo National Championship title, complete with a national championship jersey and medal, will be awarded to the winner in each age-group category at the National Championships.
Review complete qualification here: https://www.granfondonationalseries.com/gran-fondo-national-championship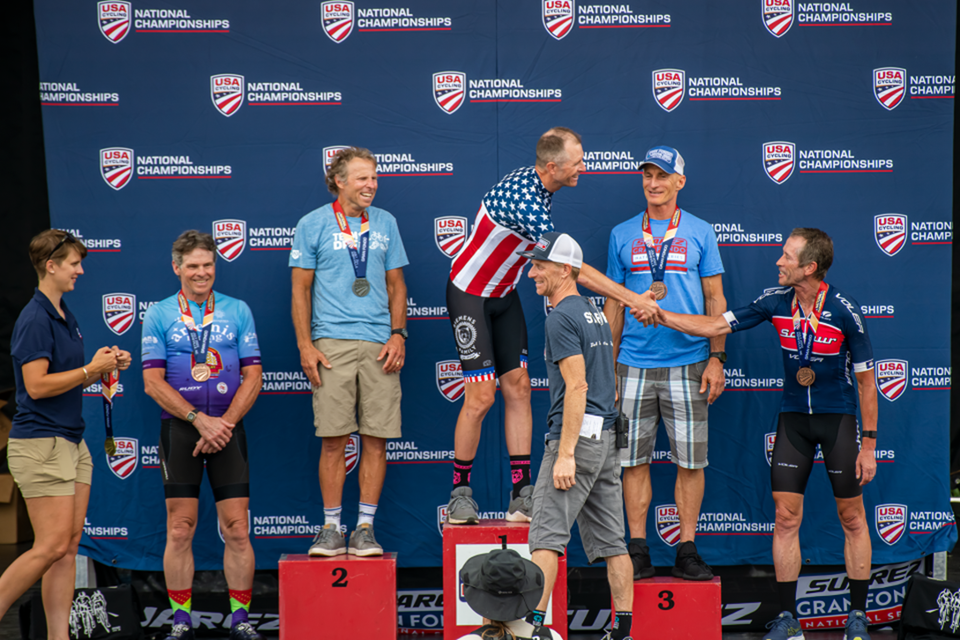 Benefitting Boy Scouts of America
Donations from the ride benefit the local Boy Scouts of America troop. The Boy Scouts of America is one of the nation's largest and most prominent values-based youth development organizations, providing programs for young people that build character.
Highlands Gran Fondo will support the local Troop #49.
Register NOW and SAVE!
Register now and save, prices go up on May 5th 2023
It costs just $135 for the Gran and the Medio and $80 for the Piccolo.
For more information on the Highlands Gran Fondo, please visit: https://www.granfondonationalseries.com/gran-fondo-highlands or click the button below to register now.

2023 Event Calendar
| | | | |
| --- | --- | --- | --- |
| | March 19, 2023 | San Antonio, FL | |
| | April 16, 2023 | Helen, Georgia | |
| | June 4, 2023 | Butler, NJ | |
| | July 16, 2023 | Asheville, NC | |
| | August 6, 2023 | Boone, NC | |
| | August 27, 2023 | Golden, CO | |
| | September 17, 2023 | Frederick, MD | |
| | September 17, 2023 | Frederick, MD | |
2023 Partner Events
In addition to the 7 events organized and run by the Series, there are a growing number partner events where athletes can earn points toward the 2023 Gran Fondo National Series Championship.
| | | |
| --- | --- | --- |
| | May 20-21, 2023 | Jacksonville, AL |
| | June 24, 2023 | Bristol, VT |
| | July 8, 2023 | Logan, UT |
| | July 15, 2023 | Colorado Springs, CO |
| | August 12, 2023 | Pikes Peak, CO |

Save more with a 3-Day Series Pass!
Register for three or more 2023 Gran Fondo National Series events at the same time, and get the lowest-possible price. Can also be used anytime during the season, even after single-entry prices have increased.

About the Gran Fondo National Series
Founded in 2012 by event director Reuben Kline, the Gran Fondo National Series is the largest and most competitive series of gran fondo cycling events in the United States. Gran Fondo National Series was the first series to implement timed-segment racing into US gran fondo events and has crowned Gran Fondo National Champions and Gran Fondo National Series Champions since 2012. Starting in 2020, the organization entered into a partnership with USA Cycling to bring the existing Gran Fondo National Series events into the USA Cycling portfolio including the presentation of an official USA Cycling Gran Fondo National Championship events.
The Series has successfully coordinated more than 90 Gran Fondos across the nation, serving more than 55,000 participants.
For more information, or to register for an event, go to www.granfondonationalseries.com