Zakarin and Byrne overall winners in Cyprus
The 2023 edition of Gran Fondo Cyprus was again a very successful event after two covid years and the post corona edition of last year. More than 500 riders from 39 different countries finally signed up enjoying the great weather and Cypriot hospitality during the three days stage race around Paphos
Photo Credit: @nassostphoto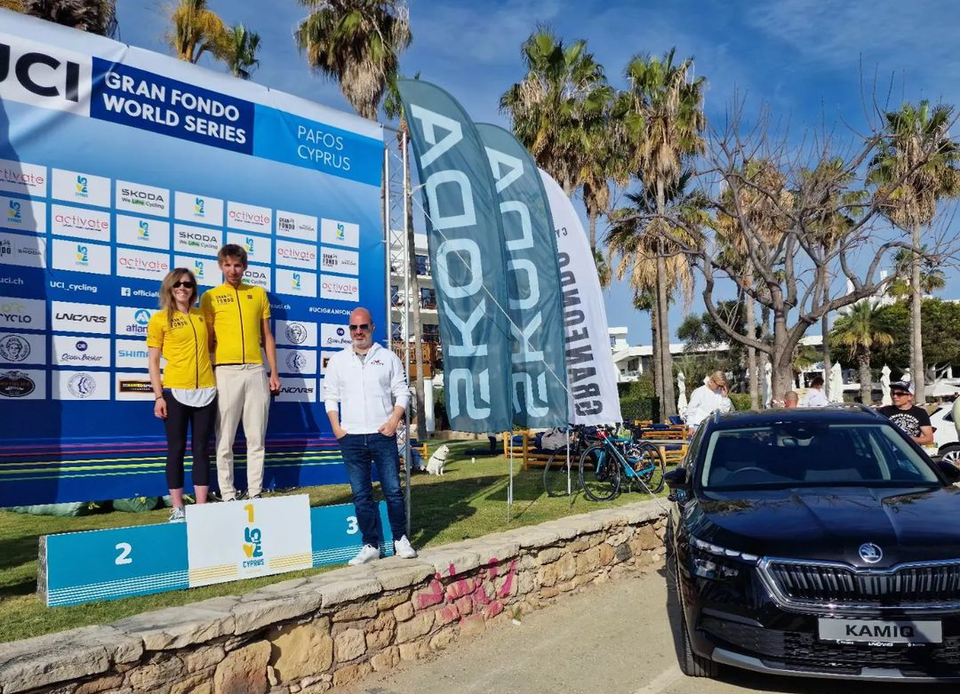 The time trial on Friday on the traditional 28km course with a back-and-forth loop was for Norwegian Espen Helgesen in a time of 36m39, beating former pro-riders Aidar and Ilnur Zakarin by 25 and 29 seconds. All three riders were from the youngest M19-34 age group. Constantina Georgiou (F19-34) from Cyprus was the fastest female in 48m14 before Israeli Diana Egerton-Warburton (F45-49) at 22 seconds with American Meredith Byrne in third at 46 seconds.

The next day, the queen stage brought all riders up to an elevation of 800m above the sea to finish back near the coastline for a total elevation of 1820m and 103km.

British Ross Fawcett beated the Zakarin brothers with Ilnur now finishing second before Aidar in a three men sprint. GC leader Helgesen lost almost 4 minutes and had to give the leader jersey to Aidar Zakarin.

In the female race, American Meredith Byrne took the lead by winning with almost 7 minutes ahead of Rebecca Zauer with Amy McQueen in third at 9 minutes.

On the final day, the stage was shorter with its 54km but with almost the same elevation as the day before.

British Ross Fawcett renewed his win from Saturday with Aidar Zakarin securing his GC overall win some seconds later. Norwegian Espen Helgesen now finished third.

The female race had the same overall podium as the day before with Byrne proving her power again to secure the GC before Zauer and McQueen. There was also a shorter mediofondo distance on the second and third day for the older age groups with Israeli Sylvan Adams (M65-69), team owner of the Israel-Premier Tech pro team and Italian Elena Pancari (F55-59) as overall winners of the stage race.
65 year-old owner of the Israel-Premier Tech Israeli-Canadian billionaire businessman Sylvan Adams won the Medio Fondo, as well as his age category, qualifying for the Gran Fondo World Championships in August in Sxotland.
Link to 2023 Gran Fondo Cyprus Results: https://results.zone/gran-fondo-cyprus-2023