Georgiou and Helgesen fastest at UCI Gran Fondo Cyprus Time Trial p/b Skoda
Over 500 riders from 40 countries are taking part in the three stage race. Over 220 riders took part in the opening time trial for their chance to qualify for the 2023 UCI Time Trial World Championships
Stage one on the first day of the stage race, the EXPERT category was a chance for elite cyclists to qualify for the 2023 UCI Individual Time Trial World Championships over a 20.6 km course with 240m of climbing.
At the EXPERT category UCI Time Trial, 33 year-old Norwegian mountain biker Epsen Helgesen (Team Kjekkas) beat the well known ex-WorldTour professional Zakarin brothers by a good margin. Helgesen finished in 36m 39s, an average speed of 46.32kph, over 25 seconds ahead of Aidar Zakarin (INEX Club 1) and Ilnur Zakarin (INEX Club 1).
In the women's competition local Cyproit rider Constantina Georgiou (Apoel) was fastest in a time of 48m 14s ahead of Diana Egerton-Warburton (Team Enable - M.I.Racing - McCann) in second and Sharone Cohen (Dynamo) in third place.
Photo Credit: @nassostphoto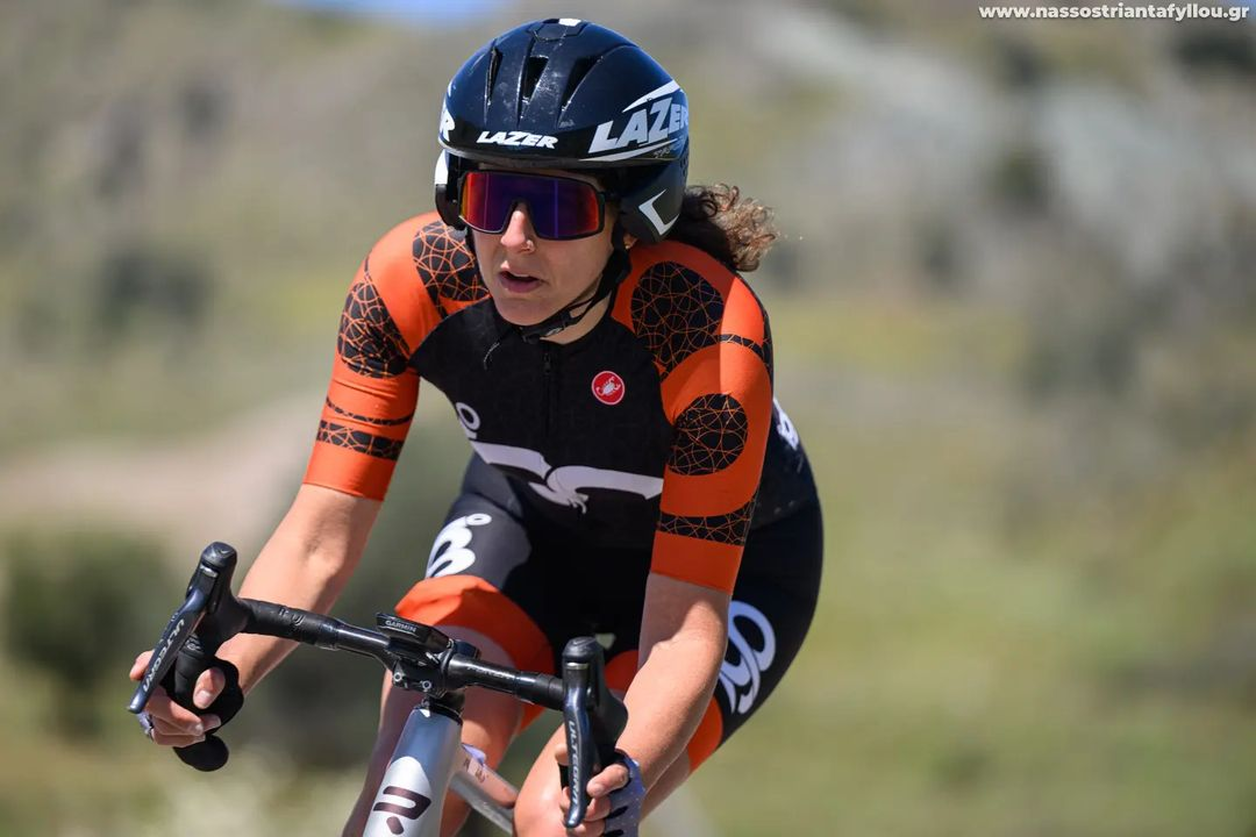 The UCI World Championship Qualification continues on Saturday and Sunday with two road races, allowing EXPERT riders the opportunity to qualify for 2023 UCI Gran Fondo World Championships, riders finishing in the top 25% of their Age/Gender category in the time trial or road races will automatically qualify to participate in the 2023 UCI World Gran Fondo World Championships talking place in Scotland in August.
The Gran Fondo Road Races are "tentatively" scheduled for Friday August 4th 2023 and the Individual Time Trials Monday August 7th, 2023.
VIDEO: UCI Skoda Gran Fondo Cyprus
SPORTIVE participants rode a 54 km stage with a 41 km timed section and 780m of climbing and included in the daily awards ceremony. Artjoms Gajevskis was fastest in a time of 1h 11m 48s ahead of Thomas Polle in second and D'Evola Fabian in third. In the women's category, Claire Thomas was fastest in a time of 01h 15m 09s ahead of Anita Antone in second and Elena Tovstik.
Link to 2023 Gran Fondo Cyprus Results: https://results.zone/gran-fondo-cyprus-2023
If you can't make Cyprus Gran Fondo Live Stream you can now watch it from your home: https://watchlivtv.xyz/HD5/cyprus-gran-fondo
Photo Credit: @nassostphoto