Gran Fondo World Tour® networking event at Sea Otter Europe
Join CEO Dani Buyo at stand G96 at Sea Otter Europe for an Expo Party and Networking Bike Rides with Pro riders on September 21st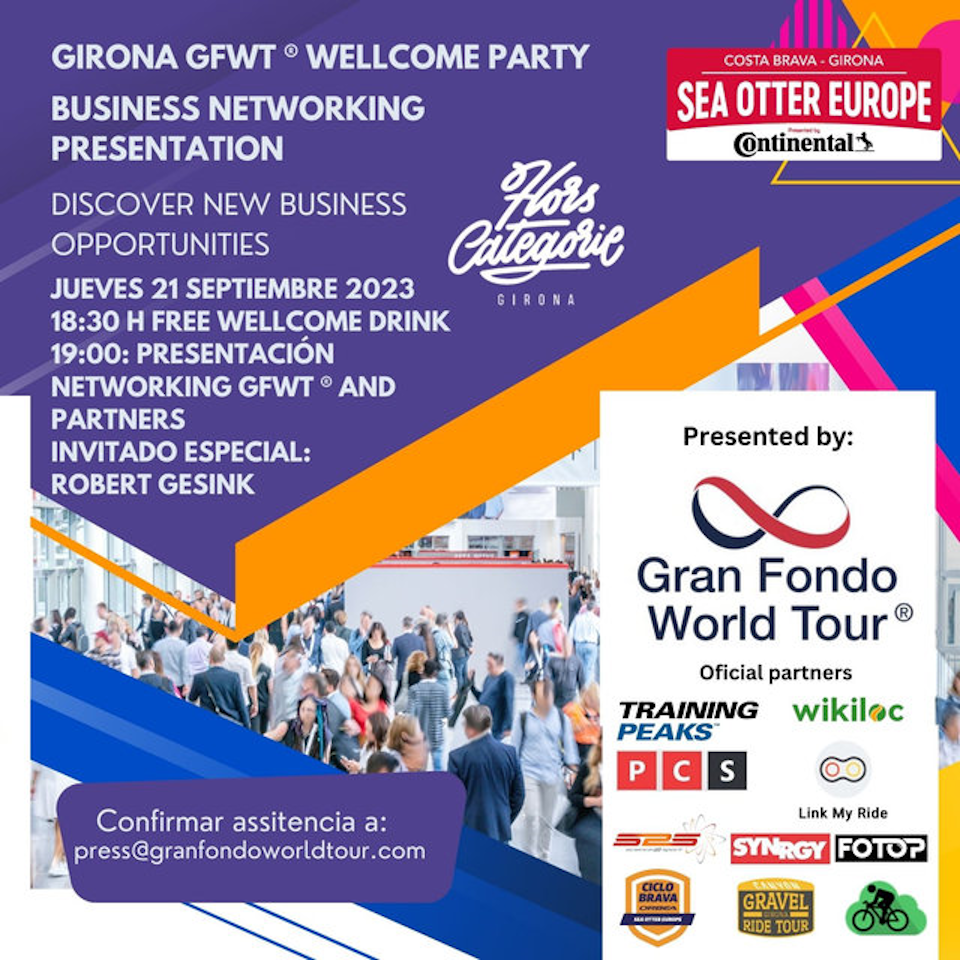 The Gran Fondo World Tour®, invites you to the networking event and pre-EXPO party at Hors Categorie Girona on Thursday, September 21st, starting at 18:30.
The event will include a welcome drink reception, a new presentation of GFWT® partnerships, and afterward, networking time among attending brands and companies.
You're invited to a social ride with guest stars Robert Gesink (Jumbo-Visma), Dennis Van Winden and pro rider Hannah Barnes on Friday September 22nd at 10am.
Everyone is invited, event organisers, riders and anyone who wants to network and connect with the Gran Fondo World Tour® and partners.
Please email press@granfondoworldtour.com to let them know you're attending. Attendance is of course FREE.