Distances: 50, 75, 125, 160, 300km
The Danish cycling event Hærvejsløbet - The Viking Gran Fondo is now also L'Etape Denmark by Tour de France. Your challenging and unforgettable ride back through history.
It's a fascinating mix of physical challenges for your inner Viking, historical sights and beautiful landscapes at every turn of the pedals.
You are going on an unforgettable ride from A to B along the natural ridge that was formed through Jutland during the last ice age. Here, an ancient road – Hærvejen – has, over the centuries, helped migrants, pilgrims, merchants and Vikings stay dry as they made their way through Denmark.
You need to bring out your inner Viking to overcome the challenging routes and the steep climbs. The route also offers you plenty of opportunities to enjoy the ride with beautiful landscapes and our famous feeding stations.
There are 5 challenging and beautiful routes to choose from.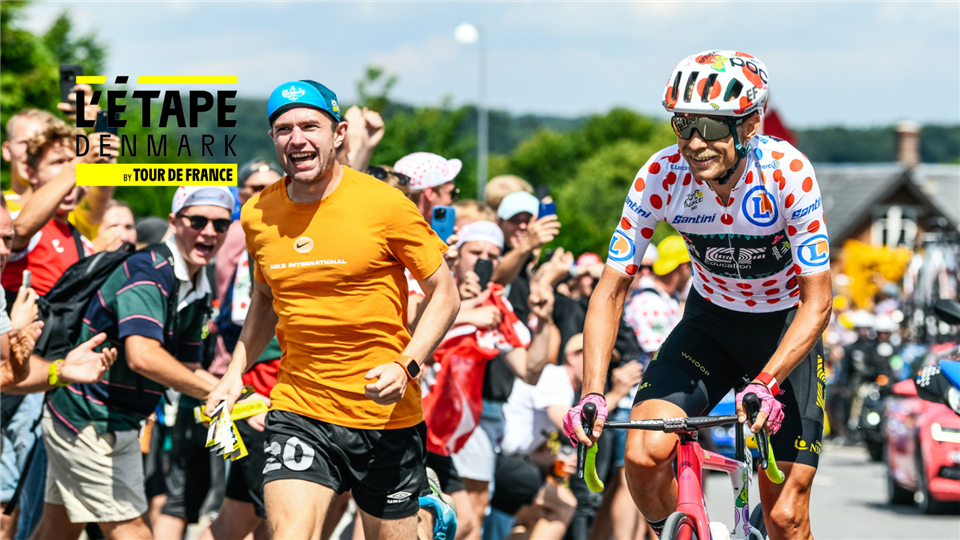 A unique event organized by local clubs and associations with more than 700 volunteers
Multiple feed stations with incredible selection and atmosphere
Beautiful routes packed with highlights and historic sights
Great signage
MC-marshalls
Live-tracking and timing with chip
Finisher-photo and diploma
Safe bicycle parking in the finishing area
The experience in the finishing area will be extraordinary with a so far unseen yellow celebration and the addition of a smaller Village known from the Tour de France finishing cities.
The routes contain short timed segments that are completely closed for traffic. Here it's possible to fight for the official Tour de France leaders' jerseys.
The winners of the different jerseys will be celebrated at an official podium ceremony in the finishing area.