2021 Pro Cycling Calendar and Live Coverage for the 2021 UCI WorldTour
With the 2021 Tokyo Olympic Games planned to be held from 23 July to 8 August 2021, the dates of several events have been adapted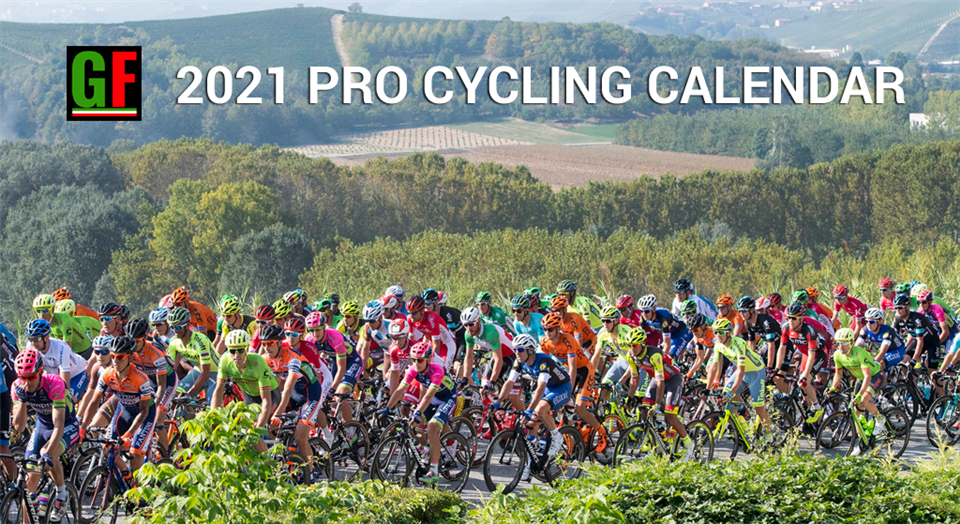 The 2021 UCI Pro Cycling calendar is packed with racing and conditional on public health restrictions next year, already the Tour Down Under (now the Santos Festival of Cycling), the Herald Sun Tour and the Tour de Yorkshire have been cancelled.
2020 saw many races postponed and plenty of smaller races from Mid-March onwards were abandoned for the year and when the season resumed in August many due to take place in their habitual slot didn't because of local issues, travel problems for the peloton or the problem of being in competition with a Grand Tour and a monument classic squeezed them out.
To avoid an overlapping of the Olympic road cycling races (24, 25 and 28 July 2021) with the Tour de France (initially envisaged for 2-25 July), the French stage race will finish on 18 July, the weekend before the first weekend of the Olympics. As for the Vuelta Ciclista a España, it will be held a week earlier than its usual dates, to allow for a better transition between the Vuelta, the European Championships (announced for the weekend of 11-12 September) and the UCI Road World Championships.
The Amgen Tour of California (United States) and the Prudential RideLondon-Surrey Classic (Great Britain) no longer feature 2021 UCI WorldTour calendar.