Holowesko|Citadel p/b Arapahoe Resources Welcomes BMC Switzerland as Bike Partner
Greenville, S.C. (November 30, 2017) – Holowesko|Citadel p/b Arapahoe Resources is pleased to welcome BMC Switzerland as the team's official bike partner beginning January 1, 2018. The partnership is a three-year commitment that sets the tone for a promising start for Holowesko|Citadel, recently approved by UCI as a Professional Continental Team.
BMC Switzerland, known for its premium performance bikes that meet the highest standards in quality, design, engineering, and manufacturing, has supplied bikes to the world's top athletes, and Holowesko|Citadel is honored to have support from such a respected company for the next few years.
Though the partnership with Holowesko|Citadel is recent, the relationship between the companies dates back to 2010 when Hincapie Sportswear was the official apparel sponsor for the BMC Racing Team. Then in 2012, Rich and George Hincapie joined forces with BMC Racing Team to begin the Hincapie Sportswear Development team, aiming to mentor young cyclists to the Pro-Tour Circuit. The team moved on to deliver exceptional performances, later becoming a UCI Continental team under the Holowesko|Citadel name.
Now the Hincapie and BMC families team up in a different capacity—this time with BMC Switzerland supporting the Hincapie brothers' pro racing team as the official bike partner.
"I'm thrilled to work with BMC Switzerland again. It's like returning to the family," says George Hincapie. "In 2009 when I signed with BMC Racing Team, people questioned the decision because I was moving to a smaller team. We then went on to win the Tour de France, and now BMC Switzerland is one of the most successful racing brands in professional cycling.
"Personally, I'm excited to now have our team associated with this brand."
BMC CEO David Zurcher looks to bolster their global sporting presence with the signing of Holowesko|Citadel "BMC Switzerland is a performance-driven brand with racing deep in our roots and DNA across all forms of cycling disciplines including Road, Mountain-Bike and Triathlon," says BMC Switzerland CEO David Zurcher. "Holowesko|Citadel is an exciting and innovative team that will bring additional value to our existing portfolio of sporting investment - especially in our growing North American markets. This relationship, in addition to our BMC Racing Team, which will remain our flagship team, will also further forge our credibility in the Road segment."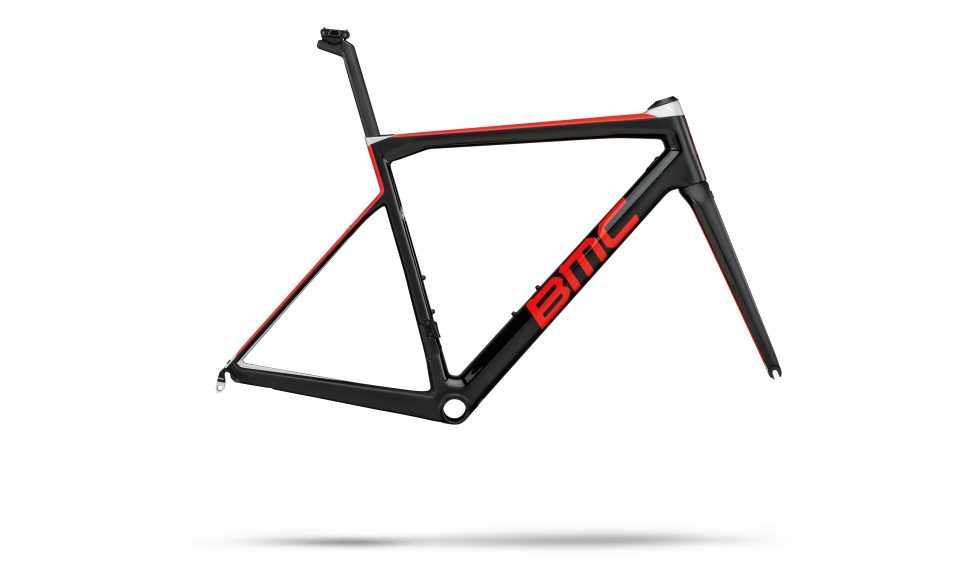 About BMC Switzerland
BMC Switzerland is a premium, Swiss bike brand. Established in 1994, the company employs approximately 120 people worldwide. It is headquartered in Grenchen, Switzerland, where it also has its own research and development facility, the Impec Lab. BMC's bikes meet the highest standards in quality, design, and manufacturing, and the company invests heavily in research and development to continue to improve its designs and technologies. BMC has written its way into history by supplying bikes for the world's top athletes, winning races such as the Tour de France, the Team Time Trial and Road World Championships, the MTB XCO World Championships, and numerous Ironman Championships.
For more information visit www.bmc-switzerland.com. Follow at facebook.com/bmcswitzerland and instagram.com/ride_bmc .
About Holowesko|Citadel p/b Arapahoe Resources
Holowesko|Citadel p/b Arapahoe Resources is a UCI Professional Continental Racing Team. Founded in 2012 by George and Rich Hincapie, the team has quickly become known for its multiple wins and successes in mentoring cyclists to the next level. Chief Sports Director Thomas Craven, as well as the Hincapie brothers, encourage a family atmosphere among the team, noting that while winning is important, even more important is having fun. Performance Director Bobby Julich and Second Director Radisa Cubric join the team for the first time in the 2018 season.
For more information visit hincapieracing.com. Follow at facebook.com/HincapieRacing, twitter.com/TeamHincapie, instagram.com/teamhincapie.