Your Last Chance to Cycle to the Top of North America on July 27th!
Limited places left for the 54th Annual Bob Cook Memorial Mt. Evans Hill Climb, on July 27th. Join 1,000 other brave souls on the ultimate bucket list ride!
The sun is shining and the wildflowers are in full bloom!
Register now to enjoy the majesty and challenge of 14,100 feet above sea level on a road closed to all vehicles.
Organizers even have a shuttle available for purchase to carry you and your bike down the mountain, if you choose.
The 54th Annual Bob Cook Memorial Mt. Evans Hill Climb, on July 27th, 2019 is a 27.4 mile climb up to an altitude 14,264 feet above sea level, an iconic bike ride / race that every self respecting road cyclist should cross off their bucket list!
14,264 feet above sea level, that's half the height of Mt. Everest, compare that to Europe's highest paved road the Pico del Veleta, in Spain's Sierra Nevada, a mere 10,827 feet!
It's an epic challenge that will create memories that will last forever, and ultimate bragging rights!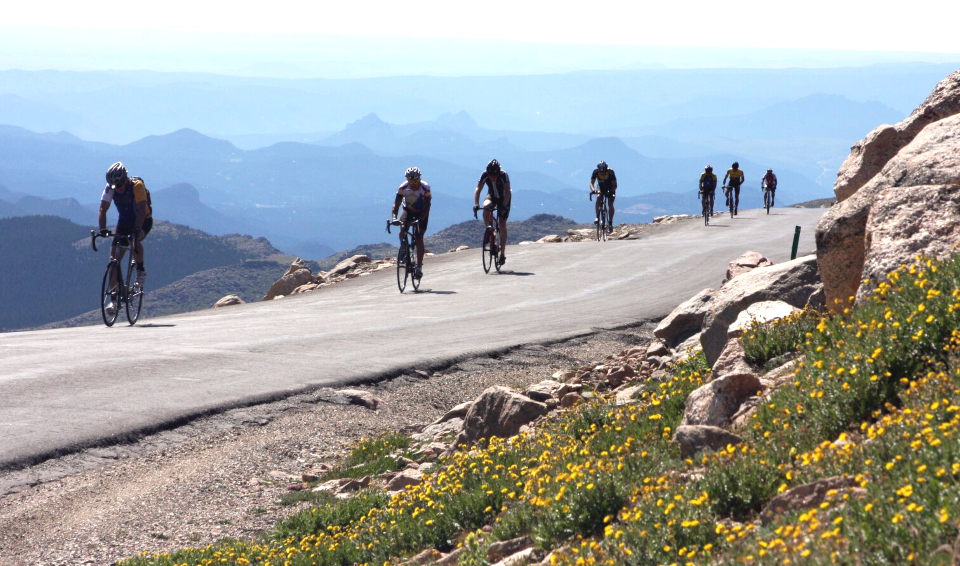 The Bob Cook Memorial Mt. Evans Hill Climb is one of the hardest climbs in North America.
The race starts in the historic mining town of Idaho Springs at an altitude of 7,540 feet and finishes at 14,130 feet, 130 feet below Mount Evans' summit.
The race is 27.4 miles in length and climbs 6,630 feet, the maximum grade is 10%.
There are 11 switchbacks that take you to an unforgettable view of the Rocky Mountains and an achievement of a lifetime.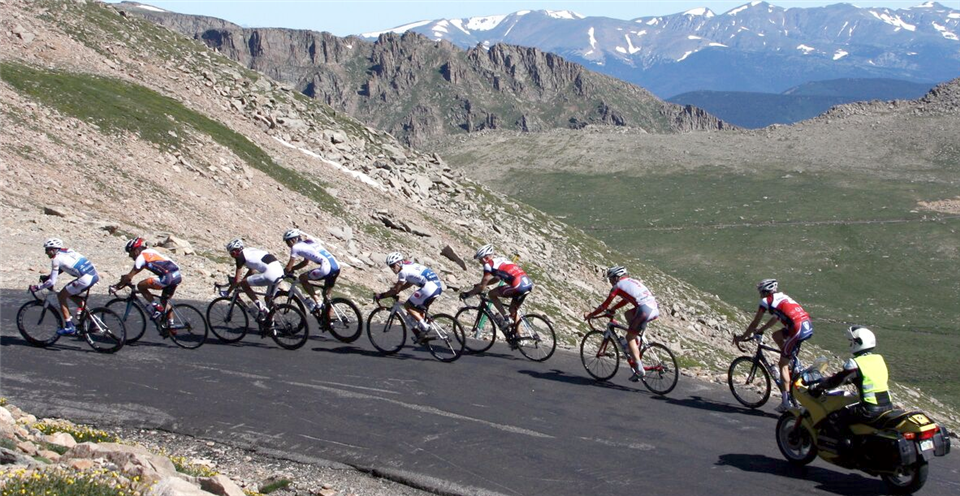 There is an aid station at Echo Lake with Heed, water and Hammer Gels Water, Heed and gels will also be available at the summit too.
The Gran Fondo is open to all amateur cyclists. Around one thousand riders compete each year in the race and Gran Fondo categories.
The event includes categories for all levels of racing and encourages riders of all abilities.
The event offers mechanical support, a feed zone and transportation of clothing bags to the summit for the trip down the mountain.
There is an award celebration in Idaho Springs for all participants and spectators. There are prizes across a range of age categories for both men and women.
New for 2019 is a limited Shuttle Service for the trip down!
Think about it – when else will you have the opportunity to climb a 14'er and have full support? And there is a rocking party at the bottom to celebrate!
More information, please visit: bicyclerace.com, or click the link below to register now.