Register Now for the 2nd Annual Gravel Graceland
Gravel Graceland Experiences by Bike Sports are back on May 27-29 and September 16-18, Fort Collins, Colorado
Gran Fondo Guide followers use code
2022GFG

for 10% off either camp!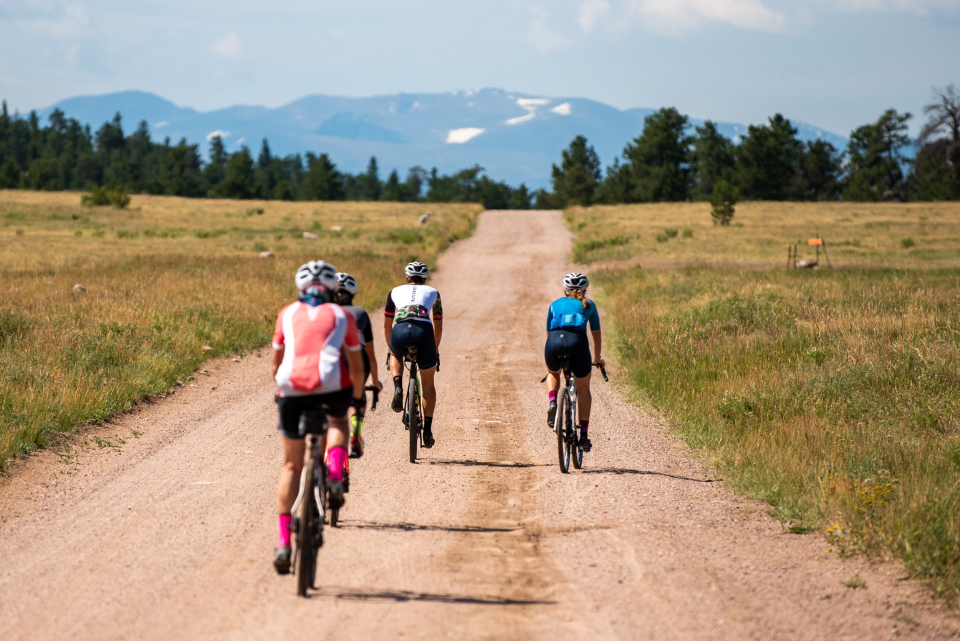 Bike Sports is a funky bike brand by Whitney and Zack Allison based in Fort Collins, Colorado. It also runs FoCo Fondo. 2022 sees two long guided weekend options: May 27-29 or October 7-9. Designed as a gateway to adventure cycling, riders are exposed to a variety of types of gravel riding in a relaxed and fun environment: single track, wide-open rollers, and big mountain climbs and descents.
Each days route will contain at least 80% dirt to pavement. The routes are challenging, fun, and exploratory, and will range between 39 and 55 miles each day with varying elevation. Optional add-on loops will be available for riders finishing quickly. The rides are supported so riders can soak it all in and enjoy the journey to have a great experience adventure cycling.
Soak in gravel knowledge from Zack and Whitney or just soak in the scene: off the bike riders enjoy post-ride picnics from different local restaurants and an optional social dinner out Saturday.
If you're saying to yourself "this is a bit out of my comfort zone, I have some questions, but overall its something I'm interested in" — Just ask! Zack and Whitney are here to share with you a new, fun experience and hope you love it as much as they do. There's nothing left to do but give them your trust and let them take you to Gravel Graceland.
Spots are limited!
To learn more, please visit https://www.bikesportsco.com/gravel-graceland
Click the button below to register now.