Register NOW for Gravel Epic Switzerland and SAVE!
Three days of unforgettable gravel racing around the snowy peaks of the Swiss Valais region this September 23-25, 2022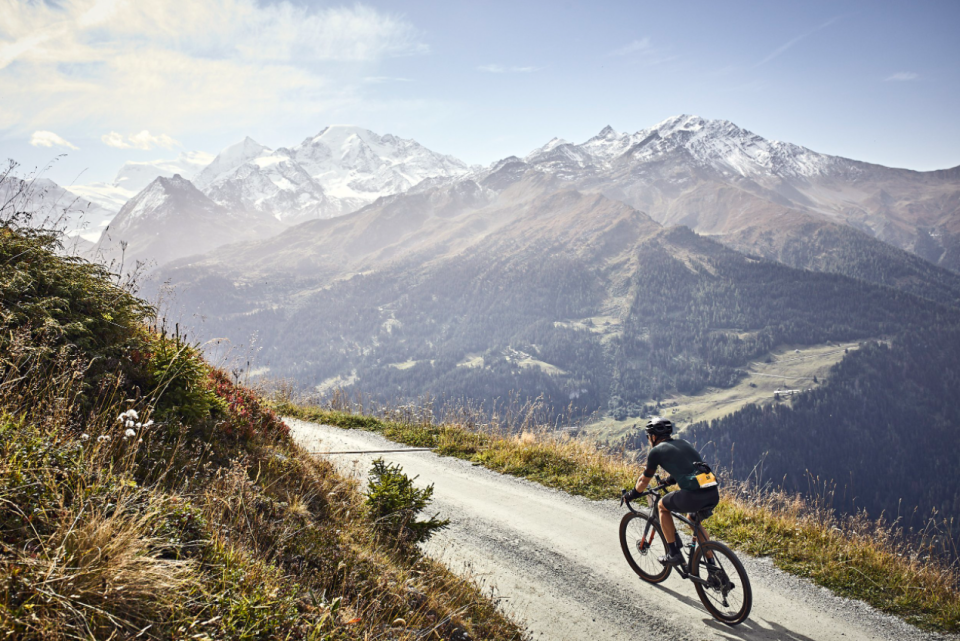 Get ready for three days of stunning stage racing in and amongst the giant snowy peaks of the Valais.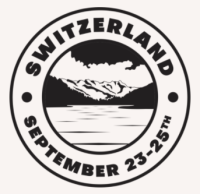 An outdoor lover's paradise, Switzerland has it all - the views, the nature, the food, the people, the adventure. But not many people get to see this incredible country from a Gravel Epic rider's point of view. Racing here will give you an unspoilt front-row seat to the majestic lakes, beautiful vineyards, spectacular snow-capped mountains and everything else this country has to offer.
With two course options and a superb range of accommodation packages, Gravel Epic Switzerland has something for everyone.
Between stages, the incredible basecamp of Champex-lac will allow you to relax, recover, explore and enjoy the breath-taking views for the entire weekend.
Epic course participants will climb higher than Everest with over 9,040m of climbing over 255 km over 3 days, whilst the demanding Discovery contains 5,600m over 166 km.
The racing takes part on timed sections on each stage, allowing you to make friends, share stories and enjoy the surrounding beauty in between.
Safety checkpoints will ensure that every rider is on track and fuelled up with local nutritious food ready to hit the gravel again. Experienced mechanical & medical teams be on hand in case of an emergency.
Stage 1 Friday September 23rd
Stage 1 heads out of Champex-lac and you'll soon hit the gravel roads and experience larch forests, stream crossings and high alpine switchbacks. A cheeky climb to the finish of day one will have built the appetite for our second night supper. Be prepared to enjoy the best that Pays du St. Bernard has to offer.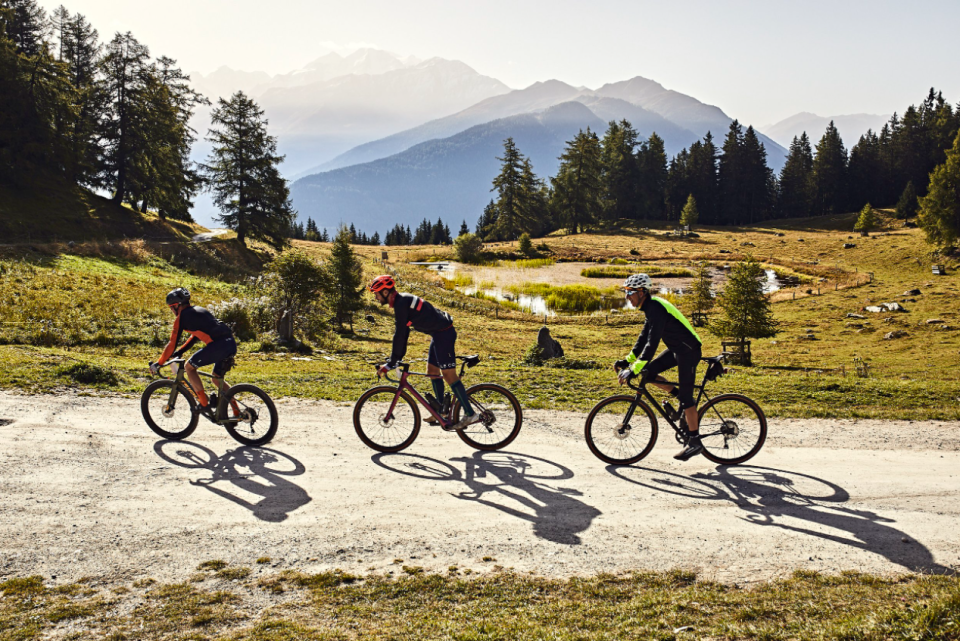 Stage 2 Saturday September 24th
Stage two will descend from Champex-lac and immediately start climbing up through alpine pastures, petite Swiss villages and pine forests until arrival on the ridge high above the Pays du Saint Bernard, Val d'Entremont and Val de Bagnes.
The stage is filled with Alpine descents and climbs that have you gasping in awe and air as you ride deeper into the heart of the Swiss Alps.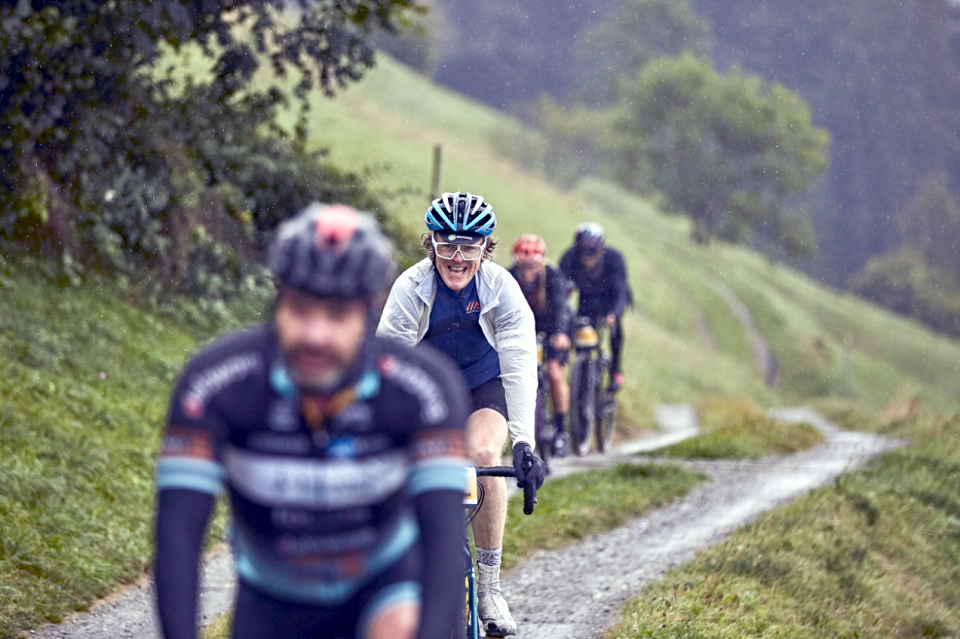 Stage 3 Sunday September 25th
Riders will experience a real variety of tracks from speedy farm tracks and short sections of rideable single track thanks to ancient beautiful bisse paths. You can't get much more Swiss than this.
It's a race back to Champex-lac to celebrate with your new friends at the awards party.
Crossing the finish will be EPIC!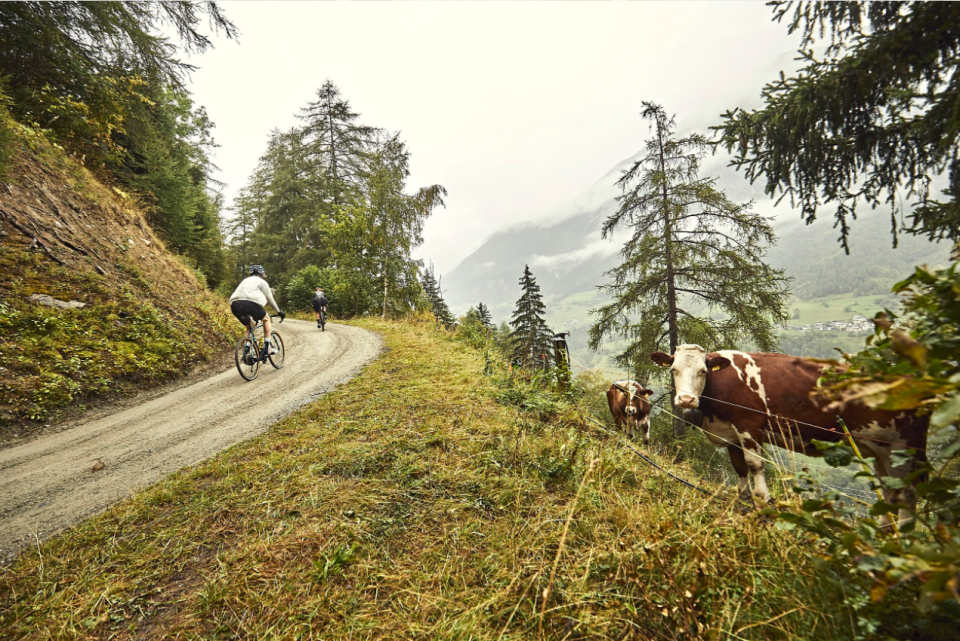 Solo or Team Effort
TEAM SPIRIT OR SOLO CRUSADER? You will have the option to join Gravel Epic Switzerland as a solo rider or as part of a team.
Each Solo rider, and each Team category (Women's, Men's and Mixed) will be up for an award at the end of race awards party.
Ranking for Women's and Men's teams: the ranking will be based by cumulating the times of the three fastest members.
Ranking for Mixed teams: the ranking will be established using the times of the three best members, but must include the times from at least one woman and one man on each stage.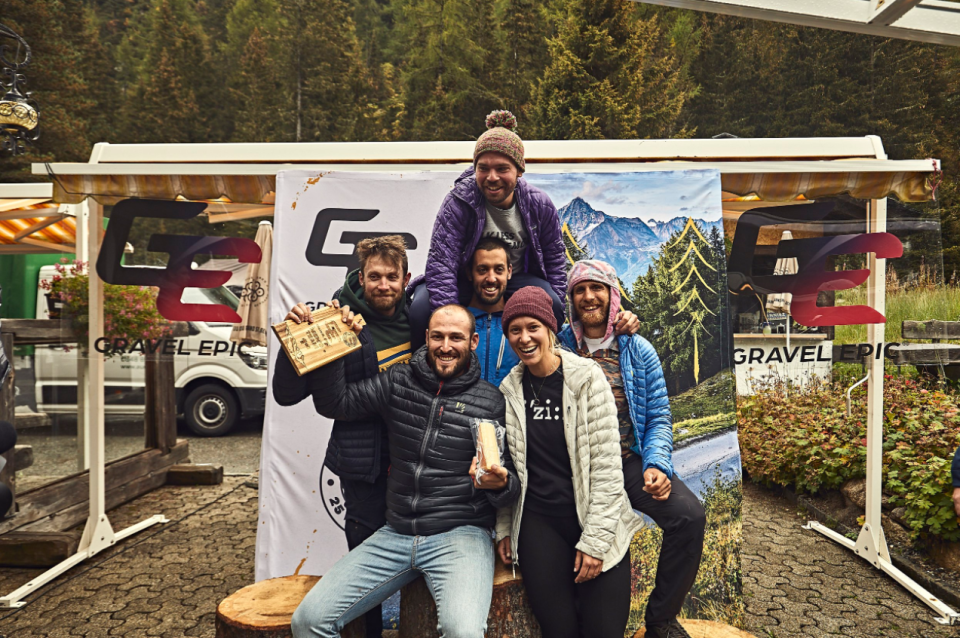 Accommodation
Surrounded by beautiful nature of Champex-lac and Pays du Saint-Bernard the host city makes an incredible backdrop for an alpine gravel race and adventure.
The official accommodation half board packages (including breakfast and dinner) are tailored to fit everyone's needs from premium en-suite rooms, dorms and camping, no matter your budget. There is nothing else to think about.
Turn up, unpack, race on!

Participants can use the shuttle bus service from Martigny train station. There are train stations at both the Geneva, Bern, and Zurich airports if you wish to travel by plane and then by train to Martigny.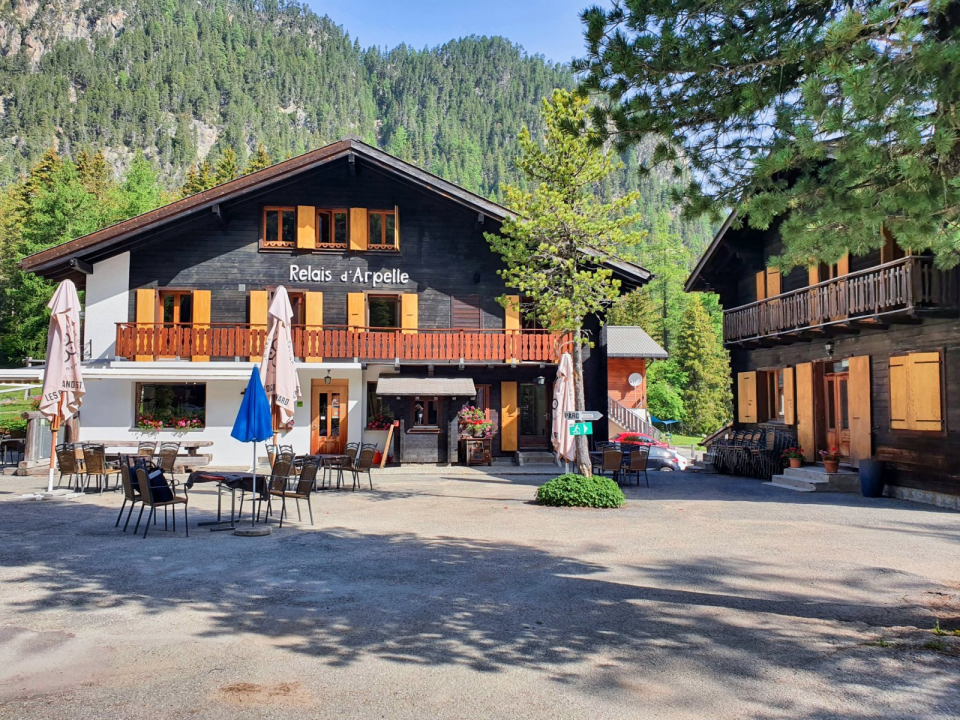 Register NOW and SAVE
Prices go up January 31st so register now, save and start training.
For full details and how to register, please visit: https://www.gravelepic.com/switzerland-2022