Competition: WIN an FREE entry to Gravel Epic Switzerland!
Gravel Epic and Gran Fondo Guide have joined up to offer one lucky gravel rider the chance to ride and race at Gravel Epic Switzerland, September 23-25th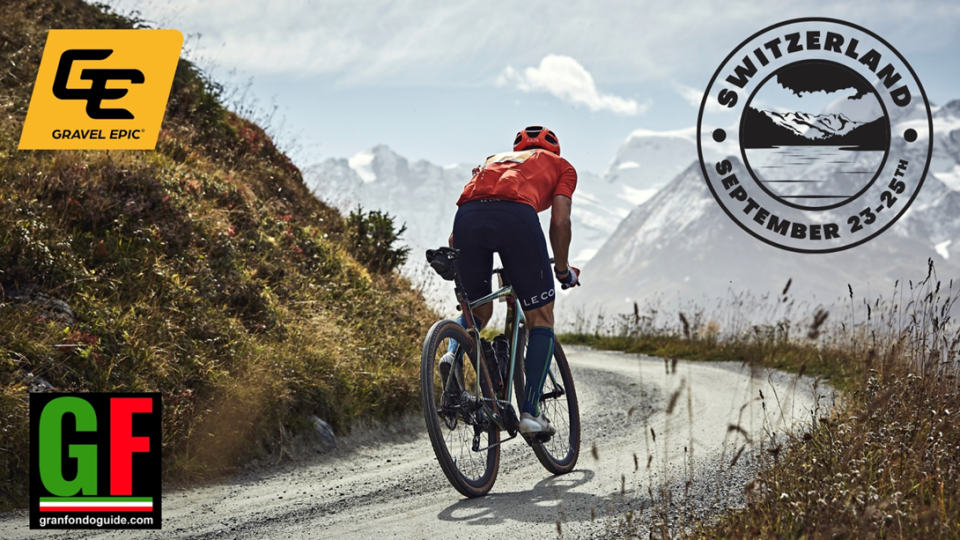 This is your chance to race and ride at Gravel Epic Switzerland with the prize of 1 FREE Entry!
The winner will experience three days of unforgettable gravel racing around the snowy peaks of the Swiss Valais region this September 23-25, 2022.
An outdoor lover's paradise, Switzerland has it all - the views, the nature, the food, the people, the adventure. But not many people get to see this incredible country from a Gravel Epic rider's point of view. Racing here will give you an unspoilt front-row seat to the majestic lakes, beautiful vineyards, spectacular snow-capped mountains and everything else this country has to offer.
Between stages, the incredible basecamp of Champex-lac will allow you to relax, recover, explore and enjoy the breath-taking views for the entire weekend.
With two course options, Gravel Epic Switzerland has something for everyone. Epic course participants will climb higher than Everest with over 9,040m of climbing over 255 km over 3 days, whilst the demanding Discovery contains 5,600m over 166 km.
The racing takes part on timed sections on each stage, allowing you to make friends, share stories and enjoy the surrounding beauty in between.
Safety checkpoints will ensure that every rider is on track and fuelled up with local nutritious food ready to hit the gravel again. Experienced mechanical & medical teams be on hand in case of an emergency.
Entries close at 17:00pm (CET) March 6th 2022, so click the button below to enter the competition NOW!

One entrant will be chosen at random after the competition closes on 17:00 CET March 6th 2022 and will be contacted directly by Gravel Epic. The chosen winner will also be announced on the Gran Fondo Guide and Gravel Epic websites, newsletters and social media channels.