Get on your bike and CLIMB with the Everesting Challenge with Planet Ultra
Your mission, should you choose to accept it: Get on your bike and climb 29,032 feet between July 2nd and July 30th!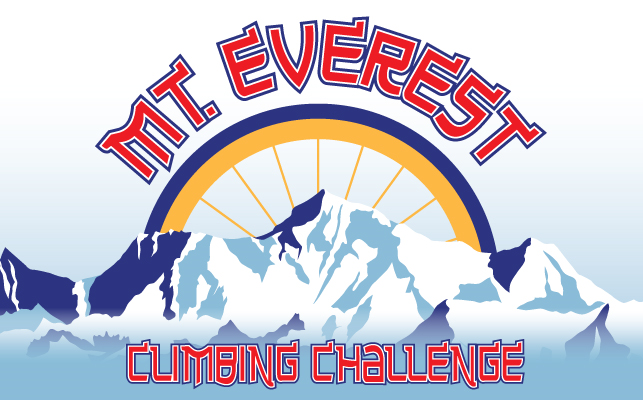 Your mission, should you choose to accept it: Get on your bike and CLIMB!
It's simple: Between July 2nd and July 30th, rack up 29,032' of accumulated elevation to reach the top of Mt. Everest.
Achieve the summit to win a stylish, high quality jersey which includes Tibetan prayer flags: Blue for sky, white for air, red for fire, green for water and yellow for earth. Traditionally, prayer flags are used to promote peace, compassion, strength, and wisdom. Tibetans believe the prayers and mantras are blown by the wind to spread good will and compassion into all pervading space.
Along the way you'll earn milestone badges that you can share on social media or print and save. Achieve a double or triple summit to earn your way into our Everesting Hall of Fame.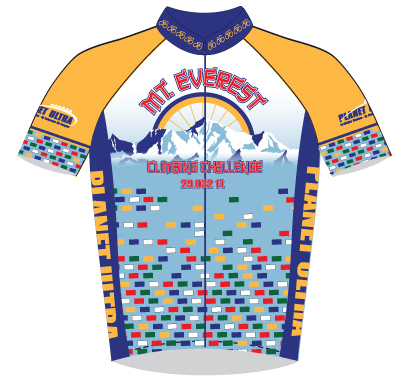 For the most elite cyclists, "Everesting" has become part of the global cycling vernacular. It's a fairly simple concept, yet brutally challenging: Pick any hill, anywhere in the world, and climb it repeatedly until you reach the height of Mt. Everest. Planet Ultra makes it more fun and more achievable! Choose any or all of your favorite climbs and take 29 days to reach the summit. YOU CAN DO IT!
Acceptable bikes: Any and all exclusively human powered two-wheeled bicycles.
Acceptable indoor-apps: We're okay with any of them, so long as you're using a direct-drive smart trainer and are being honest regarding your weight.