Okanagan Granfondo returns to Penticton with over 3,000 cyclists
After a two-year hiatus due to COVID, thousands of people took part in one of North America's premier cycling events as the Okanagan Granfondo returned to Penticton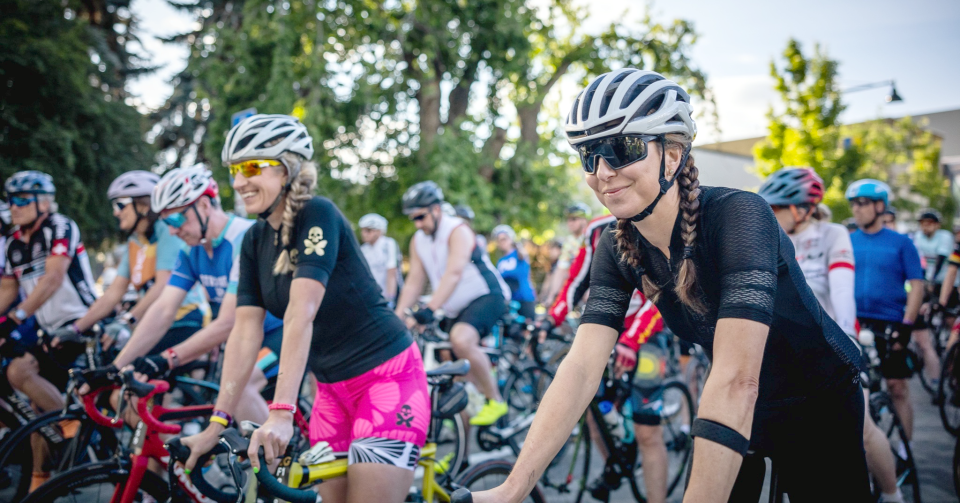 Over 3,000 cycling enthusiasts flocked to Penticton for the 10th annual Okanagan Granfondo last Sunday!
The Granfondo is one of North America's premier cycling events and attracts amateur and elite cyclists from around the world.
The event was being led by well known race announcer Steve King who counted down each wave of cyclists while sharing information about professional riders participating including some international riding champions and at least one Olympian.
"It was an amazing feeling. It's so scenic and it's a beautiful ride, but super painful in the end, let me tell you," said Gordon Finlayson of Vancouver who completed the 121-kilometre Velocefondo route.
Granfondo basically means means "big race" in Italian and riders chose from four distances ranging from 48 kilometers to 153.
The race began in Penticton and stretched through Summerland, Okanagan Falls, Oliver, and Kaledon.
"Exhausting! A couple of cramps. It was pretty tough, the third hill was tough, and then it gets hot, and when it gets hot, oh my goodness," said Mateo Michalec who completed the 85-kilometre Mediofondo route.
The community was so stoked to come out and support the riders, many locals sprayed riders with garden hoses to keep them cool!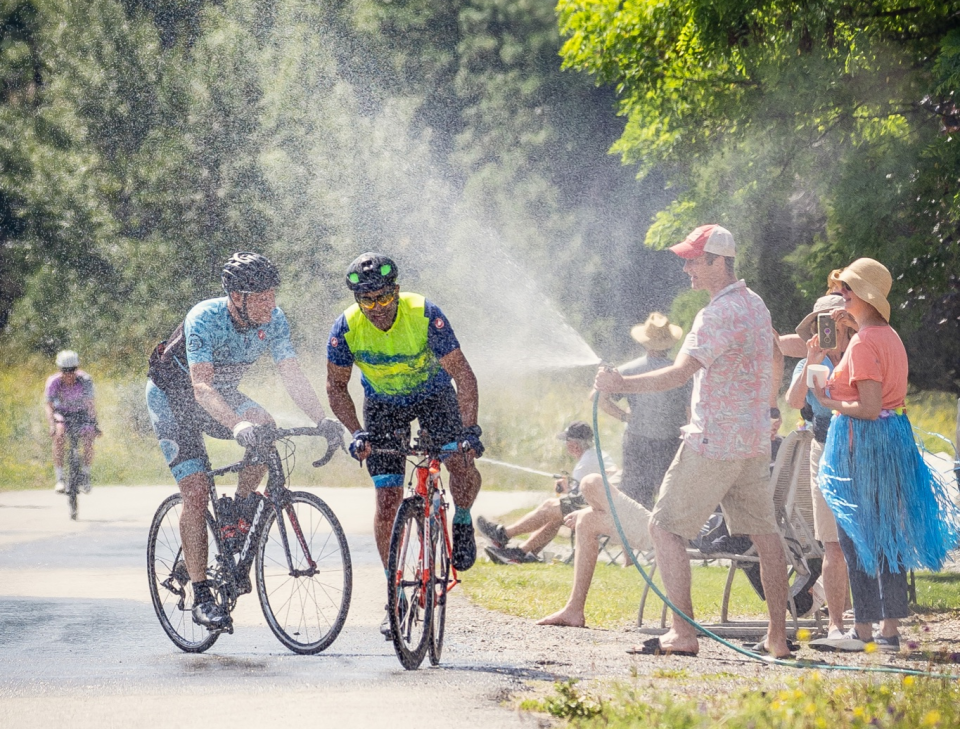 "But it was good, it was a perfect day and good for the early start."
"Phenomenal, great supporters out here and a super event. Glad to be back with two years of COVID," said Finlayson.
Although the race is grueling it was all smiles at the finish line.
"It was amazing, it was beautiful scenery, and the roads were really well kept as well and the signage was fantastic, said Granfondo racer Denise Tade.
Another cyclist said the Okanagan Granfondo is why she moved to the South Okanagan, "I did my first Okanagan Granfondo in 2019 and fell in love with the area," said the woman who is originally from North Vancouver.
After the ride, everyone enjoyed the family fun zone in Gyro Park with a beverage garden, BBQ and live music.
In the Granfondo, Jeffrey Werner was fastest a time of 3h 49m 9s just ahead of Manuel Fehlmann and Alexander Timmer in the sprint finish!
In the women's Granfondo category, Esta Bovill was fastest in a time of 4h 10m 15s ahead of Elliot Kulach and Megan O'Boyle.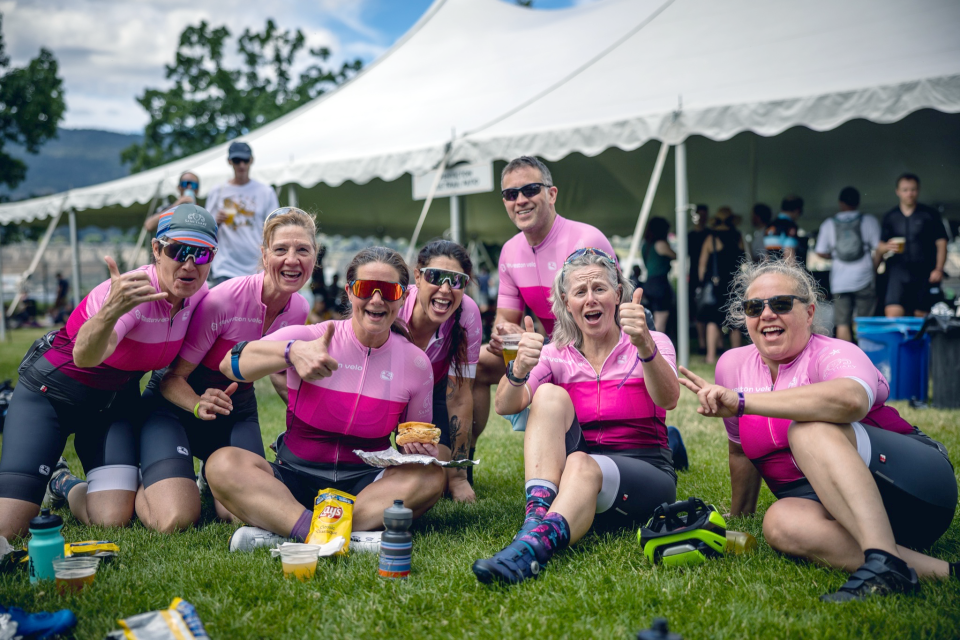 Link to 2022 Okanagan Granfondo results.
Next years event takes place on July 9th 2023, and registration has already opened!
For more information, please visit: https://okanagangranfondo.com