Cascade Gravel Grinder is Getter Bigger in 2023
Breakaway Promotions are excited to announce that the 2023 Cascade Gravel Grinder is expanding with bigger courses, a bigger competition and bigger scenery with more riding options!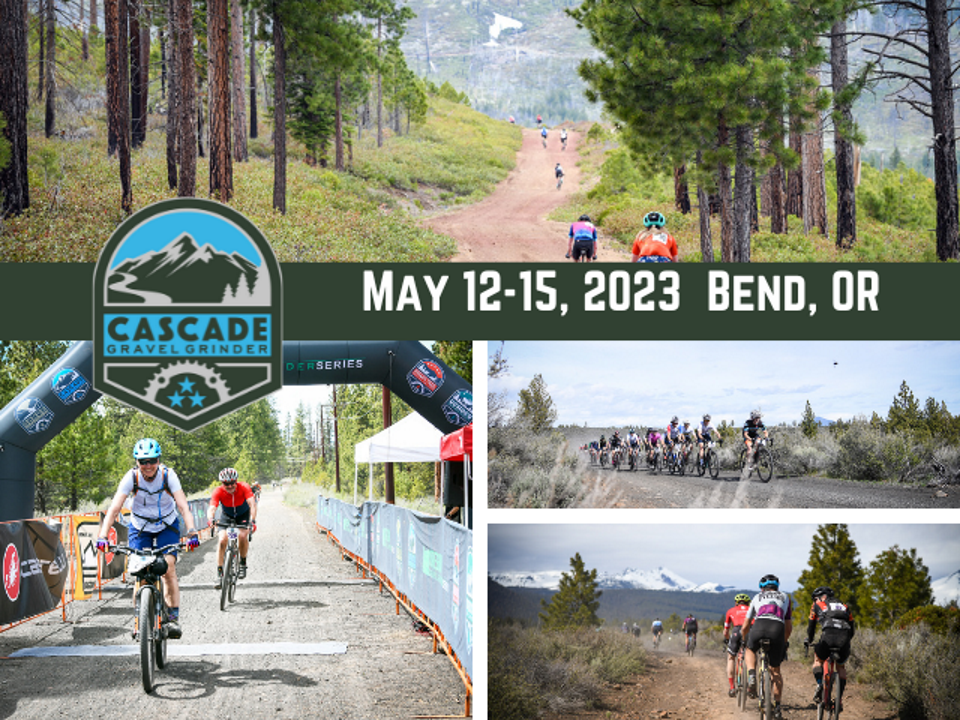 Breakaway Promotions are stoked to announce at this year's event they will have some of the best riders in the country in attendance. Stay tuned as they announces a list of the stellar pros who will be attending in 2023!
The Cascade Gravel Grinder has expanded Sunday's courses to now give riders three ride distances. Those racing our one-day event on Sunday can now choose from a short, medium, and big grinder course to best suit their ability and fitness. All three routes promise 90% or more gravel and absolutely stunning views.
- 47-mile Small Grinder
- 68-mile Medium Grinder
- 92-mile Big Grinder, which includes the infamous "4 Miles of Hell" section
3-Day Stage Race
Those looking for a serious challenge can sign up for one of the few gravel stage races in the country, one that provides 3 days of incredible riding through the Cascade Mountain Range. This year the Cascade Gravel Grinder is changing the scoring from an omnium to a more traditional GC timing format, which means that every day counts, and will make for exciting racing.
There are only 250 spots for the Cascade Stage Race, so don't miss your chance to be part of this unique three day event.
- Friday, 4-mile Gravel Time Trial (6.8 mi ride distance)
- Saturday, 44-mile Big Grinder
- Sunday, 86-mile Big Grinder, which includes the infamous "4 Miles of Hell" section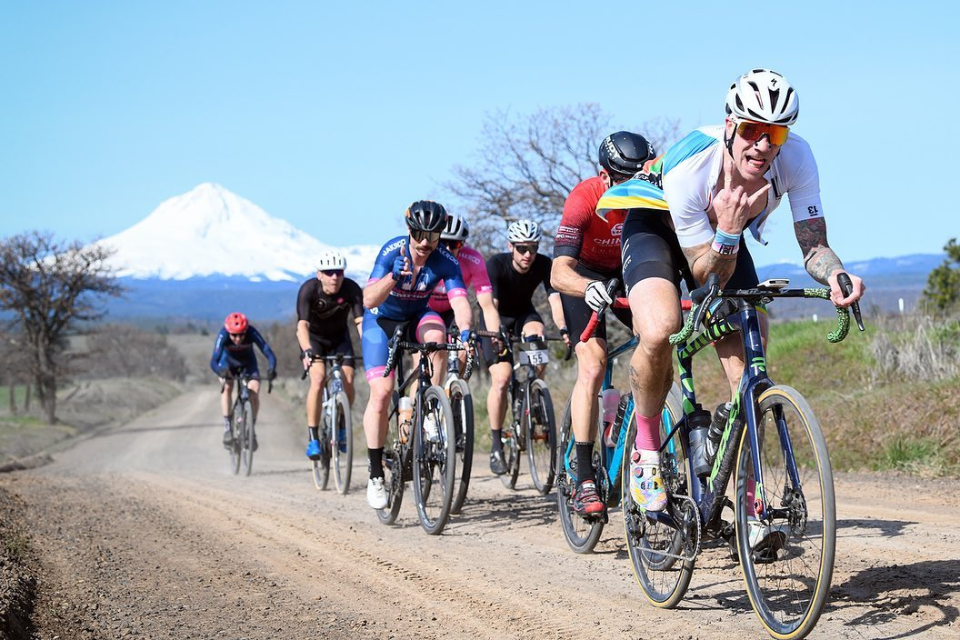 Register NOW to Secure a Place!
Team Breakaway's first race in the Oregon Gravel Series is now full. The Gorge Gravel Grinder filled this past week and they are on track for the same with this year's Cascade Gravel Grinder too.
Be sure to sign up now to secure your spot!
For more information, please visit: https://www.oregongravelgrinder.com/cascade-gravel-grinder or click the button below to register now:

Just 3 Spots LEFT for the TRIPLE and QUAD Challenge!
Final reminder that if you are wanting to take on the ultimate challenge as well as save big money, Team Breakaway have 3 spots left in the QUAD and Triple Challenge.
Sign up to complete 3 or 4 of the Oregon Gravel Series Events and receive the ultimate deal.
Quad finishers are also inducted into the Gravel Badass Hall of Fame and will receive a special prize pack upon completion.
About the Oregon Gravel Grinder Series
The state of Oregon on the United States' Wild West coast has arguably some of THE BEST gravel roads in the North America, if not the world. The Oregon Gravel Grinder Series showcases the best gravel trails in Oregon with four EPIC Gravel Adventures; the Gorge Gravel Grinder in April, the Cascade Gravel Grinder in May, the Oregon Trail Gravel Grinder in June, and the Ochoco Gravel Grinder and Festival in July.
Breakaway Promotions works hard to put on unique, and unforgettable events on breath-taking courses. They are the premier sports and entertainment production company that specializes in endurance athletics.
Through the Breakaway Community Grant it gives back to the community members, coaches, athletes, kids and families that make the events possible, rewarding and fun!