GFNY Cozumel
With a Mexican heart and a Caribbean soul, Cozumel is a paradise where tradition, flavour, joy and cycling come together - to make one unforgettable experience!
Famous all over the world for its coral reefs that are home to 100 species of fish, sea sponges, coral, molluscs, sea turtles, lobsters and Queen Conch, the island now forms part of the Cozumel National Park. With its beautiful beaches and exotic locale, Cozumel, off the eastern tip of Mexico, in the Gulf of Mexico is an ideal destination where you can enjoy colourful and breath-taking sunsets, secluded beaches and swim through crystal clear blue waters.
Cozumel has been the host of top Triathlon events for many years and has now become one of the favourite venues for amateurs and professionals alike, due to its beauty and challenging course. Cozumel is the seasonal training home for many professional athletes worldwide. This year sees Cozumel host international events including Mr Sancho's Triathlon, Ironman 70.3 (Sep), ITU World Cup (Oct) and the Ford Ironman Cozumel (Nov).
The average temperature in November is around 79F (26C) which is perfect for cycling and a little sunscreen probably wouldn't hurt!
Cozumel is a popular destination and has it's own international airport, making it very affordable and easy to get to.


The World's Most Beautiful Bike Race
The event is aimed at competitive cyclists and amateurs looking for the ultimate challenge. The GFNY Cozumel is establishing itself as the "world's most beautiful bike ride", cleverly designed to take place in the late autumn to allow cyclists to keep racing and hold onto their hard earned fitness - moving into the winter season.
The GFNY Cozumel takes place on November 23rd 2014.
Around 30 miles of the coastline of the island is dedicated to a full width cycle track - making it the perfect destination to experience a Gran Fondo.


Gran Fondo
The Gran Fondo course is 100 miles and aimed at experienced riders.
The route is a ride that will take your breath away in more ways than you can imagine. Your journey will take you thru two challenging hot laps around the coastline of this beautiful island .
Get ready as this will be a truly challenging and competitive race along picturesque turquoise ocean views, along the way, you'll be challenged by the strong Mayan winds and celebrated by the town locals - as if you were a Tour de France champion.
The winds will add to a truly testing race course, requiring riders to work together. Being able to form echelons, work together as a team and also staying aero as an indivdual rider will be key to sucess in this race.
Look out for our special article on riding and racing in cross winds on Gran Fondo Guide later this spring.
http://www.strava.com/routes/147381
Medio Fondo
The Medio Fondo is 50 miles and will suit all abilities from club riders to weekend warriors looking to enjoy a challenging route along with hundreds of likeminded riders.
Instead of two laps the route is shortened to one lap around the island.
But don't be fooled - this is still a challenging ride for many! Especially with the strong winds and competitive age grouped riders!
http://www.strava.com/routes/138323
"True" Gran Fondo Experience
The event is partnered with the Gran Fondo New York and is part of the Gran Fondo Super Prestige series of events.
So you can expect a truly professional experience with the following benefits included in your entry:
Fully closed roads along the entire course.
Loaded goodie bags with tons of cool toys.
Start to finish timing results for all participants.
Post-race meals and entertainment
2 day expo with big international brands.
Finisher medals.
Winners jerseys of all categories
Six fully stocked aid stations.
On Course mechanical support rolling and at aid stations.
Motorcycle marshal support and Sag.
Hundreds of volunteers helping thru the day.
Medical Services
There will be six nutrition stations spread out along the course with food and fluids
Bag Drop
Please Note: All riders that have competed in either Gran Fondo NY or GFNY Italy will have front corral space at the GFNY Cozumel.
For many of you competing in this qualifying race is a step towards reaching the most important and competitive long-distance cycling events in North America, the Gran Fondo Super Prestige Series 2014 - http://granfondosp.com
For others, it is an opportunity to achieve personal goals and have fun while discovering an extraordinary destination, the island of Cozumel.
"True" Mexican Style
Local restaurateurs Carlos and Charlies with be on hand to provide the post race cuisine and entertainment.
After the race you can tuck into fresh authentic Mexican which includes Tacos, Fajitas, Tortas, Quesadillas, Salads and Beans, Chilli Peppers and Fresh Fish - whilst be entertained with live Mexican music.
Pre Party "Carb Load"
Prior to the race, there will be a carb load party at the beautiful beach club of Mr Sanchos. Expect a lot of pasta!
Gran Fondo Prizes
Each award winner will receive a special jersey as an award. Overall winners are not eligible for the age group category.
For the Gran Fondo distance, the top three in each category are eligible for prizes from the event's sponsors.
Overall (top 3)
18-39 (top 3)
40-44 (top 3)
45-49 (top 3)
50-54 (top 3)
55-59 (top 3)
60-64 (top 3)
65-69 (top 3)
65+ (top 3)
70-74 (top 3)
75+ (top 3)
Under 90 Combined Age Him and Her*
90+ Combined Age Him and Her*
Cycling Team (best four riders)
* Both members of a Him + Her Team must finish together (time difference not more than 30 seconds) to be eligible. Pushing is allowed!
Bike Expo
GFNY Cozumel is proud to be working with BiciExpo.

BiciExpo is Mexico's largest bicycle expo and showcases the top brands from all over the world. Get ready to see the world's biggest bike brands all together for an Expo that will make you feel like you're in an adult candy store!
Getting to Cozumel
Cozumel's International Airport (CZM) is located 10 mins from the heart of downtown Cozumel and 20 mins to the hotel zones.
Cozumel has daily direct flights from many major US cities including Miami, Houston, Dallas, Atlanta, and Denver. Below is a list of the airlines that fly direct to and from Cozumel, with their local number and a link to their website. Direct flights typically take from 1 to 4 hours.
You an also fly into Cancun which most airlines have direct flight to also.
From Cancun you can take a 20 min plane ride or take a taxi to Playa Del Carmen and hop on a ferry. The ferry ride is a really nice way to see the beautiful ocean as you get closer to Cozumel.

COZUMEL
TELEPHONE NUMBER
WEBSITE
United Airlnes/Continental Airlines
(987) 872-5995 / (987) 872-2847
Go to Website
US Airways
(987) 869-1831 / (987) 869-1830
Go to Website
Delta Airlines
(987) 869-0208 / (987) 869-0514
Go to Website
American Airlines
987) 878-4308
Go to Website
Frontier Airlines
(987) 869-0998
Go to Website
Mayair
(Cancun - Cozumel -Cancun air shuttle)
(998) 881-9413 / 1-800-566-2700
Go to Website
Aeropuerto Internacional de Cozumel
(987) 872-0485
Airport-to-Hotel Transportation
Inside the Cozumel airport you'll find taxi shuttle booths offering transportation to any destination on the island for a reasonable price. You can also rent a car at the airport. If you do rent a car, all you need to do is get a printed local guide of the island to find your way around. Driving in Cozumel is very easy.

Coming From Cancun
Flights to Cozumel from Cancun are just a 20-minutes ride aboard Mayair, with 5 daily round trip flights in comfortable 19 passenger aircrafts. Flights start as early as 7:00 am from Cozumel to Cancun to as late as 7:00pm from Cancun to Cozumel.
Click Here to Go Mayair's Website

Ground Transportation
There are modern buses called ADO that take you from Cancun to Playa del Carmen, where you can then take a short ferry boat ride to Cozumel. Fare is about $10 US per person per ride; the ride takes about 45 minutes to 1-hour depending on rush hour. In Playa del Carmen the Ferry pier is located 2 blocks away from the ADO bus terminal. You may purchase your ADO Bus tickets online.
Click Here to Go ADO's Website

Ferry to and From Cozumel - Playa del Carmen
Once you arrive in Playa del Carmen getting to Cozumel is just 30 minutes away, the ferry departs as early as 6:00 am from Cozumel coming and going hourly as late as 10:00 pm from Playa del Carmen.

You may buy your tickets right before you depart, or they can be bought in advance. Space on the boats is ample so you do not have to worry about availability, in most boats you can also sit outside and enjoy the Caribbean scenery. The approximate cost for a round-trip Playa del Carmen-Cozumel-Playa del Carmen is about $16 US per person.
Staying in Cozumel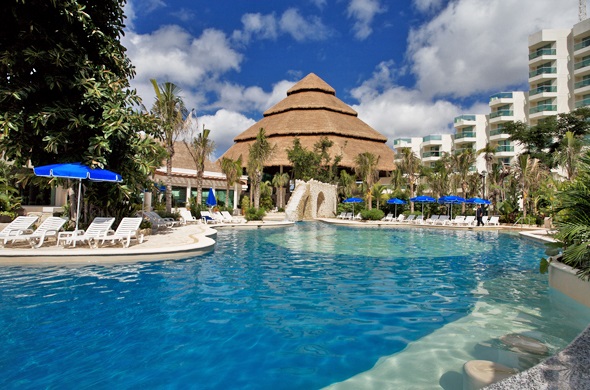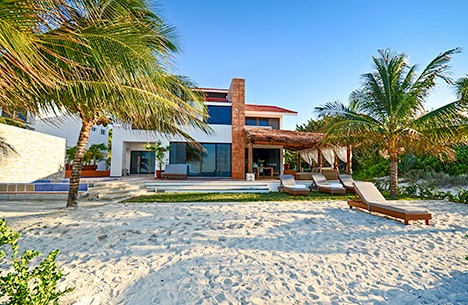 The hotels are only 20 minutes from the international airport and offer a great range of superb accommodation.
GFNY Cozumel is currently arranging special deals with the island's hotels, which will offer special low rates, are 100% cycling friendly and include all the amenities for cyclists.
GFNY will also have special deals with a local vacation rental company that has some amazing condos on the ocean.




Links
For the official website of the GFNY Cozumel, please go to - http://www.gfnycozumel.com
To like GFNY Cozumel on Facebook, please go to - https://www.facebook.com/GFNYCozumel
To follow GFNY Cozumel on Twitter, please go to - https://twitter.com/GFNYCozumel
Click here to add GFNY Cozumel to your "Bucket List" of rides for 2014 using our season planner.