Rollfast Announces New Venue For the World's Fastest Fondo
Rollfast is pleased to announce that they have partnered with Hamilton County Parks to relocate the Rollfast Gran Fondo to Coxhall Garden in Carmel Indiana
INDIANAPOLIS, IND. - John Scott Foster, Executive Director of The Friends of Hamilton county Parks is excited about the partnership. "It's a perfect partnership, a world class event hosted at a world class park.". The 125 acre park is located on the west side of Carmel.
Coxhall Gardens was created from land donated to Hamilton county by a well-known Indiana entrepreneur and his wife, Jesse and Beulah Cox, who wanted their "oasis" to survive the urban sprawl of housing development upon housing development. The park includes the elegant Centerpiece, twin
90-foot bell towers, a recreation lake, and Children's Garden, which features "village stores, echo walls, peek-a-boo hills, sun dial, and Tiki huts". The focal point of the park is what has come to be known as the Centerpiece, a terraced mini amphitheater with a belvedere that is surrounded by a multi-level fountain. Campbell Crossing, which is connected to the Centerpiece and surrounded by water on two sides, serves as a serene location for relaxing and enjoying the outdoors.
Matt Tanner, Founder Rollfast was quoted, "As we enter the 7th year of the Rollfast Gran Fondo, it's grown into an international event and has now been selected as the World Championship event for 2019. Coxhall Garden is the perfect venue to show the world class amenities that Carmel has to offer people visiting from abroad. The location of the park will allow for a safer (and faster) start and finish area for the riders."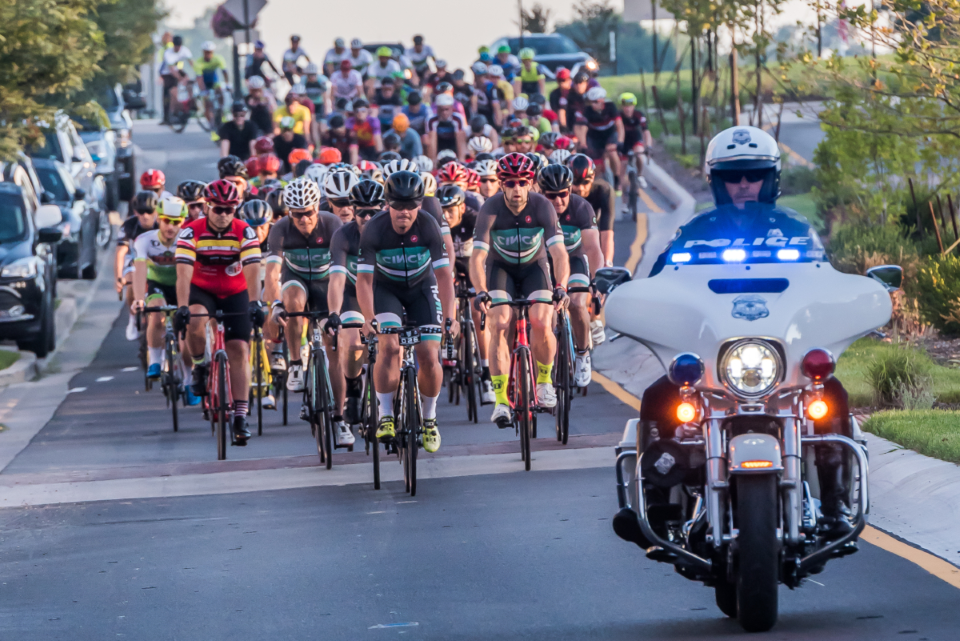 The new location will utilize much of the previous Fondo routes, but modifications are being made for a finish chute on Towne Road that will give the feel of a Tour de France stage. Draft routes have been posted and are being reviewed by local municipalities.
Jeff Worrell, City of Carmel SE District stated, Coxhall Gardens as the new home of the Rollfast Gran Fondo is an exciting venue change for this premier bike event. Each year Rollfast strives to make the experience better than the last and the finish line at Coxhall Gardens is a giant leap forward.
The Rollfast Gran Fondo takes place September 15, 2019. It will start and finish at Coxhall
Garden. Registration is open for riders with an early bird price of $99 for either route. The public is encouraged to come out to cheer on riders at the finish as well as take part in the free festival following the race. Wristbands will be available for purchase to partake in unlimited food and drinks from Sun King and 1205 Distillery. Children are welcome and can explore the Children's Garden at the park.
For more information, please visit: https://www.rollfast.us