Juraj Sagan to ride the UCI Neusiedlersee Radmarathon
Peter Sagan's brother Juraj will ride with his Pierre Baguette Racing Team this April 22-23rd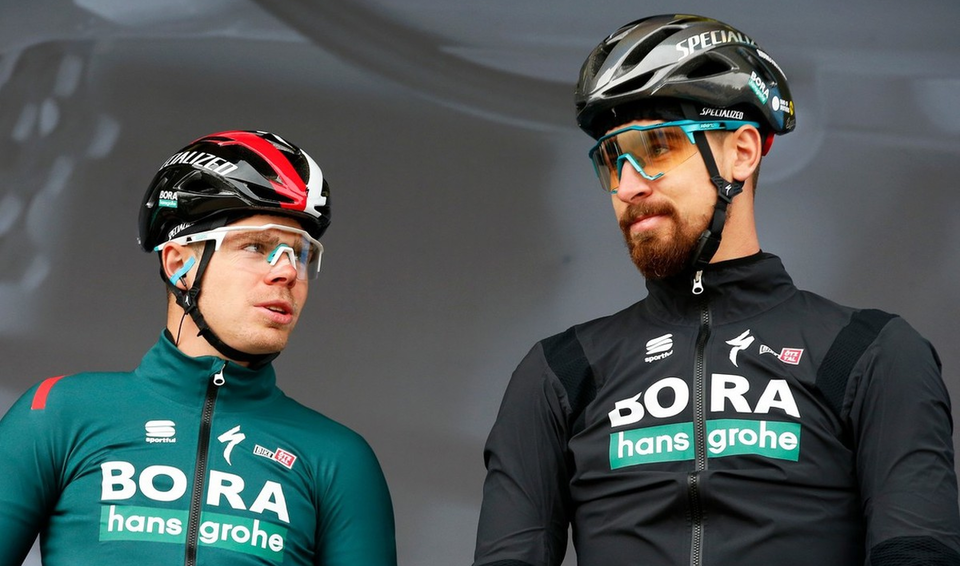 Juraj Sagan is heading Mörbisch to ride the UCI Neusiedlersee Radmarathon powered by Burgenland Tourismus.
The NSR has a big nameat the start - even if it is not Peter Sagan, but his brother Juraj, four-time Slovak champion. He will come to Mörbisch with his Pierre Baguette Racing Team on 22 and 23 April to cover 125 km around Lake Neusiedl along with former ski jumper and Olympic champion Martin Koch.
"As of now, the number of participants is on a record course, we are currently about 40 percent above the level before the corona pandemic," says organizer Johannes Hessenberger, "With Juraj Sagan, we have an ex-world-class professional at the start. And who knows, maybe next year with his brother Peter."
At the NSR you can qualify for the UCI Gran Fondo World Championships, the amateur world championship, which takes place this year from 4 to 7 August in Glasgow. "The 125-kilometre Lake Neusiedl cycling marathon with its 600 metres of altitude difference is certainly one of the flattest in the UCI programme. This is our great opportunity: We don't want to attract such mountaineering participants from all over Europe who want to qualify for the UCI World Championships," says Hessenberger. In addition to the cycling marathon on 23 April, you can also qualify for the Amateur World Championships in the time trial competitions the day before.
The UCI Gran Fondo World Series 2023 consists of 28 races on all five continents, where amateur and amateur cyclists can qualify for the World Championships in Glasgow. The UCI World Championships will then take place on 4 and 7 August in Glasgow, Scotland.
Numerous events are on the programme of the Lake Neusiedl Cycling Marathon 2023: On Saturday, 22 April, the "2nd Mörbischer Kids Race" starts in the morning: The youngest can choose from the Bobby Car and balance bike races to the Kids Race for children aged 5 to 13. This is followed by the "E-Bike Race", followed in the afternoon by the traditional individual and pair time trials. Here you can start with normal road bikes as well as with time trial machines.
On Sunday, 23 April, the 31st Lake Neusiedl Cycling Marathon will take place, again with a "Business Ride" rating for companies. Cyclists who want to take it easy can tackle the 65-kilometre mini-marathon: It leads to Illmitz, from where the ferry takes you back to Mörbisch.