Super Sagan Road Fondo weekend with Garda Bike Hotel!
More than 20 passionate Garda Bike Hotel fans joined up for a beautiful weekend to ride with King of cycling, Peter Sagan
Windsor, CA, (November 3) – Official routes for Peter's Sagan's inaugural Road Fondo were released by Bike Monkey just weeks before and featured beautiful roads, awesome climbs and views.
Riders from all over the world will converged on Windsor, taking advantage of its place in the heart of the Northern California wine country.
Bike Manager and Founder of Garda Bike Hotel Nicola Verdolin, ex-Pro Levi Leipheimer and John and Andrea Dagostino and friends spent the weekend with 3 times World Champion Peter Sagan.

Photo: L to R Jennifer Kalic, Peter Sagan, Nicola Verdolin and David Saltzberg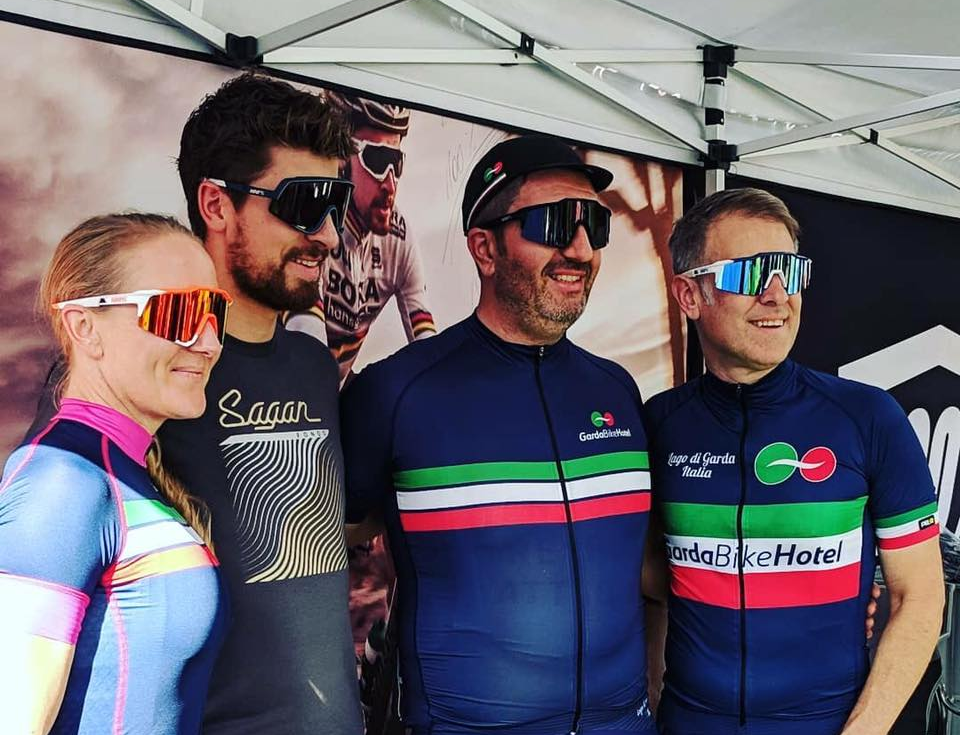 The big ride catered for cyclists of all abilities with a 33 mile Piccolo, 43 mile Medio and a 73 mile Super Gran Fondo. This year, the Sweetwater Springs road provided the biggest technical challenge.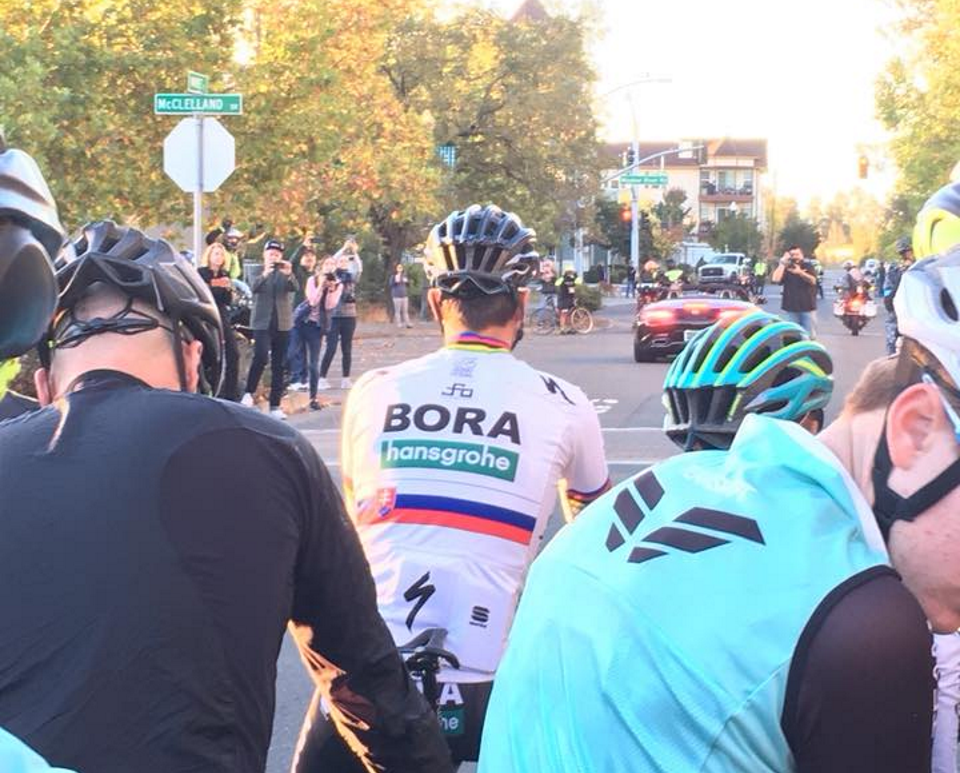 Designed by Levi Leipheimer, the Super Fondo contained around 5,260 feet of climbing and suited for more experienced riders looking to enjoy the climbs of Sweetwater and Harrison Grade. Leipheimer's routes passed through celebrated wine appellations like Dry Creek, Alexander, and Russian River Valleys as well as into the rugged back road terrain of the coastal mountain ranges.
"I've lived and trained in Sonoma County for more than 20 years," noted former pro cyclist and three-time Amgen Tour of California winner Levi Leipheimer. "I've worked with Peter on these routes and knowing that Sagan Fondo riders would love going through some of our toughest and wildest mountain roads."
Photo L to R: Ex-Professional cyclist Levi Leipheimer and Bike Manager and Founder of Garda Bike Hotel Nicola Verdolin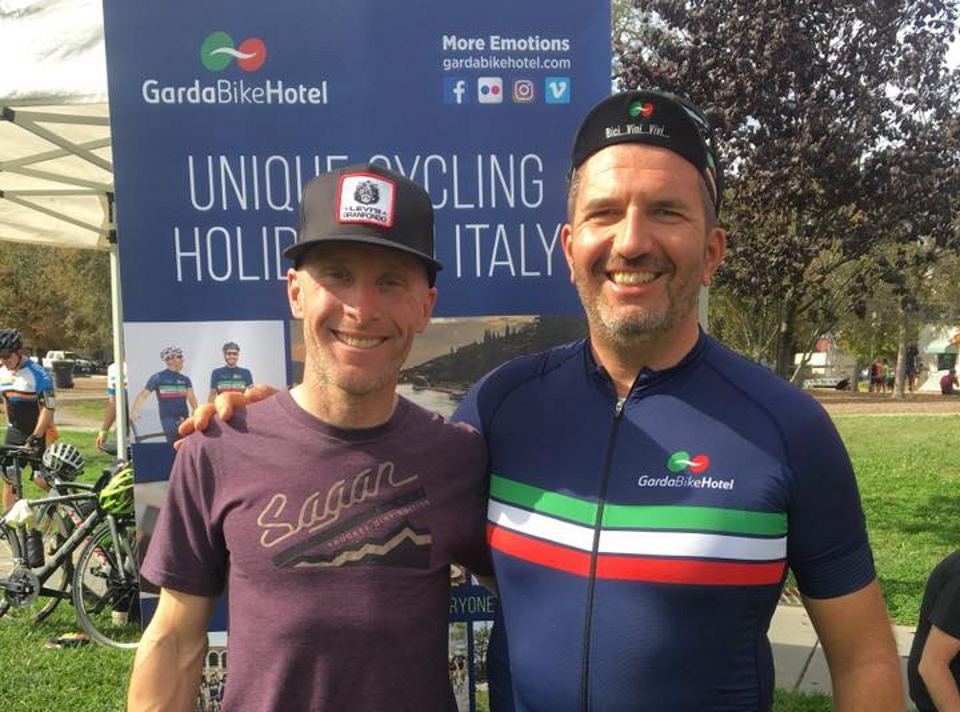 The weekend started with a gala dinner raising funds for the King Ridge Foundation. All proceeds of the Sagan Road Fondo benefited the King Ridge Foundation, a 501(c) non-profit corporation based in Santa Rosa, CA whose mission it is to raise awareness and provide crucial financial support to programs serving at-risk youth across the country.
Photo L to R: Nicola Verdolin, Kay Sykes, Peter Sagan and John and Andrea Dagostino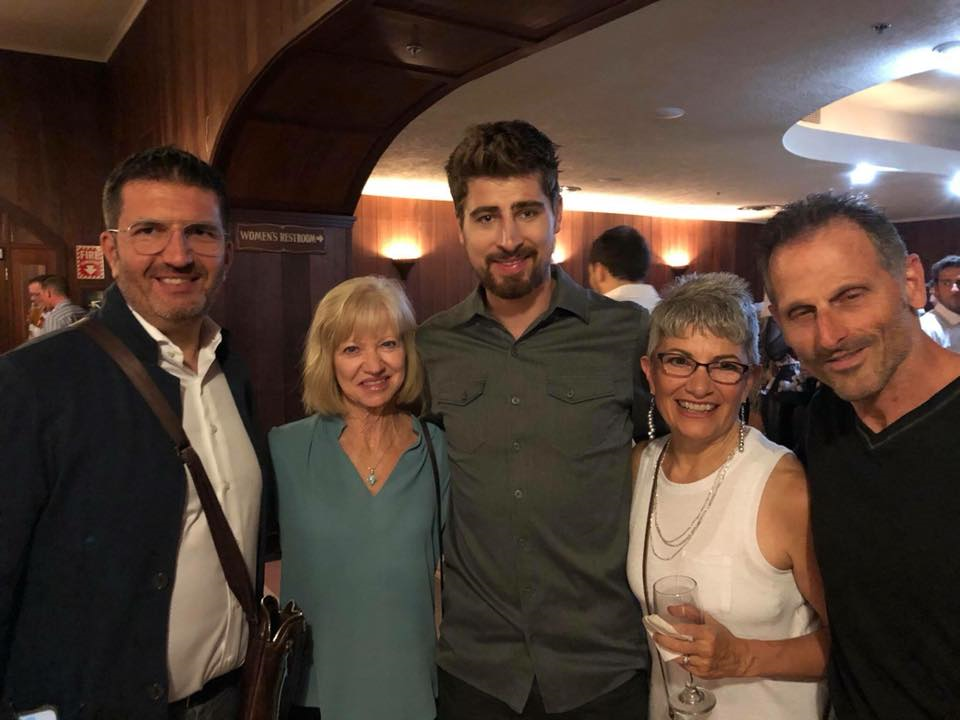 Peter Sagan said "My Fondo is not just a bike race. It's an opportunity to support kids through local charities. I'm excited to work with the following organizations because we need to start with the little ones first. Only with a good foundation can they achieve many of their own monuments."
"Special thanks to sponsors RIDE 100%, Osmo Nutrition, Sportful, Pinarello US and Specialized Bicycles, and to Levi Leipheimer and Bike Monkey"
2018 Sagan Road Fondo results: https://www.saganfondo.com/windsor-road-edition
About Garda Bike Hotel
Garda Bike Hotel is strategically located in Peschiera del Garda in Italy, amid the best of everything beautiful Lake Garda has to offer.
Started in 2005, they are the original Bike Hotel located in the south of Lake Garda & Verona, offering customized services for all cyclo-tourists. Brothers Alberto and Nicola have created unforgettable, quality, tailored cycling holidays in Italy with daily guided bike tours/excursions along a variety of flat, hilly and mountainous routes, for all levels of riders, from recreational to competitive.
Garda Bike Hotel are proud to be an official Pinarello rental centre; they have on hand more than 40 Pinarello bikes for rent including the Dogma F10 and the new Pinarello Grevil bike.
For more information, please visit: https://www.gardabikehotel.com
About Bike Monkey
Bike Monkey is a bicycle event production company that specializes in the adventure and passion of cycling. Active since 2005, Bike Monkey organizes races and rides across multiple formats, hosting tens of thousands of cyclists annually in events in California and beyond.
To learn more about Bike Monkey, visit bikemonkey.net
About the King Ridge Foundation
The King Ridge Foundation is a 501(c)3 non-profit corporation based in Santa Rosa, CA whose mission it is to raise awareness and provide crucial financial support to programs serving at-risk youth across the country.
To learn more about the King Ridge Foundation, visit kingridgefoundation.org
About Peter Sagan
Peter's a consecutive three-time UCI Road World Champion, with over 100 professional victories, including the famed 2018 Paris-Roubaix. From one-day 'Classics' races to three-week long stage races, from bunch sprints to breakaways – Peter has won them all and continues to be victorious as his career unfolds.
Since 2016 Peter has supported the Peter Sagan Academy to usher in the next generation of cyclists, and in 2017 became the C40 Goodwill Ambassador for Biking Cities, addressing both climate change and encouraging people to take a healthier, cleaner form of transport.
About Windsor, California
The Town of Windsor is located in the heart of Sonoma County, California, 60 miles north of San Francisco. Mild year-round weather and outdoor adventure in a town surrounded by great local dining, shopping and some of the world's best wineries make Windsor an ideal destination.
To learn more about the Town of Windsor, visit townofwindsor.com