Peter Sagan Announces Two New Fondos in California
Your opportunity to ride and meet Peter Sagan at either his Gravel Fondo in May or his Gran Fondo in November
It's not every day you get the opportunity to meet and ride with three times World Champion Peter Sagan. But this May and November is your opportunity.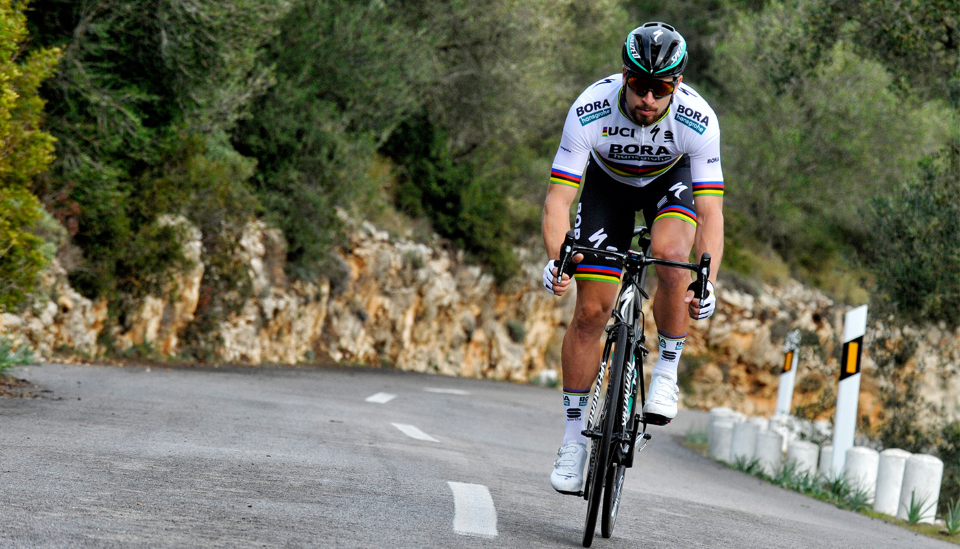 Three-time world champion Peter Sagan is working with Bike Monkey, the producer of Levi's GranFondo, to promote two new gran fondo events in California this year.
The first event is May 5 in Truckee on gravel and dirt roads near Lake Tahoe. The second event will be pavement-centered and take place Nov. 3. The selection process is still underway for a host city for the fall event.
Sagan will participate in activities taking place on the days before and after each event in the host communities, raising awareness and support for the King Ridge Foundation, the Specialized Foundation, and local non-profits serving at-risk youth.
"I love California and am never there long enough. My time in the Tour of California is some of the best of my racing season," said Sagan. "I try to come here as often as I can. Not only does California provide some of the best roads and most beautiful scenery in the world, the warmth and friendliness of its people are second to none. I really feel at home whenever I'm there. That's why, together with Bike Monkey, I wanted to host an on-bike party in one of my favorite parts of the world. So, join me for a ride and an unforgettable experience and remember, cycling is fun!"
Carlos Perez, Bike Monkey's founder, said, "What Peter's said to us from the start is that his ride has to help people experience some of what he loves about California: the great beauty, the challenge, the strong cycling culture ... We're finding the places that best represent that and working hard to make sure Peter's classic, fun spirit comes across in them as well."
Both events will include post-ride festivals with music, beer, local food, and ancillary events.
The Truckee Tourism Business Improvement District has committed to hosting May event for two years.
"Truckee is a year-round destination with world class trails and a community that embraces cycling," says Colleen Dalton, brand communications director for the Truckee Chamber of Commerce. "Partnering with Bike Monkey and Peter Sagan on this event is a great fit for the culture of our Sierra Nevada town and we're ready to roll out the red carpet for all the riders in the Sagan Fondo."
Dirt Edition, May 3 - 5, 2018
In May, Peter is taking to the dirt in the Lake Tahoe town of Truckee, CA for the ultimate mixed road and gravel adventure.
The longest route will challenge riders with 64 miles of terrain and 5,500' of climbing. This event will be a competitive gravel event with awards for top 3 riders in various age and gender groups.
Best suited for a cyclocross bicycle with 35c or larger tires.
The three day event starts with a Fundraising Gala on May 3rd, limited to just 200 people. Peter Sagan is joining forces with King Ridge Foundation and Specialized Foundation to raise awareness and money for at-risk youth.
On May 4th there is a special Sponsor / Fundraiser, Peter will join select sponsors and top fundraisers for a private pre-event ride and gathering.
May 5th is the day of the ride, limited to 1,500 riders.
Entry includes the opportunity to ride with and meet 3x World Road Racing Champion Peter Sagan, traffic controlled intersections, competitive categories and prizes to top finishers, Post-Race festival entry, Sumptuous, abundant post-ride meal and Lagunitas Beer for participants over 21
The ride is: $145 and the VIP ride is $1,950
Registration opens on February 15th at 10:00 am PST and will sell out very quickly.
Road Edition, November 1 - 3, 2018
Details are yet to released including the start venue, entry is expected to open in early Spring.
We'll confirm the details on Gran Fondo Guide, so come back soon.