10 Reasons to Cycle Gran Fondo Baie Sainte-Marie!
Cyclists from near and far will gather along Nova Scotia's enchanting Acadian Shore for an unforgettable cycling and cultural experience! Come ride with 1000 cyclists in the 5th annual Gran Fondo Baie Sainte-Marie on Sunday, September 22, 2019.
Here are 10 reasons why it will be worth the trip!
1. There's a ride for all skill and experience levels!
Choose from 5 routes on low-traffic roads. Choose from 5 routes on low-traffic roads, ranging from the epic 161 km Super Gran for the hardcore cyclists to the laid back 35 km Piccolo ride. Looking for something in between? Check out our 118 km Gran, 88.5 km Mezzo and 67 km Medio. Whether you ride alone or with friends, these routes have something for everyone! The event is timed but it's not a race. The event is timed but it's not a race.
For more route info: https://www.granfondobaiesaintemarie.ca/en/rides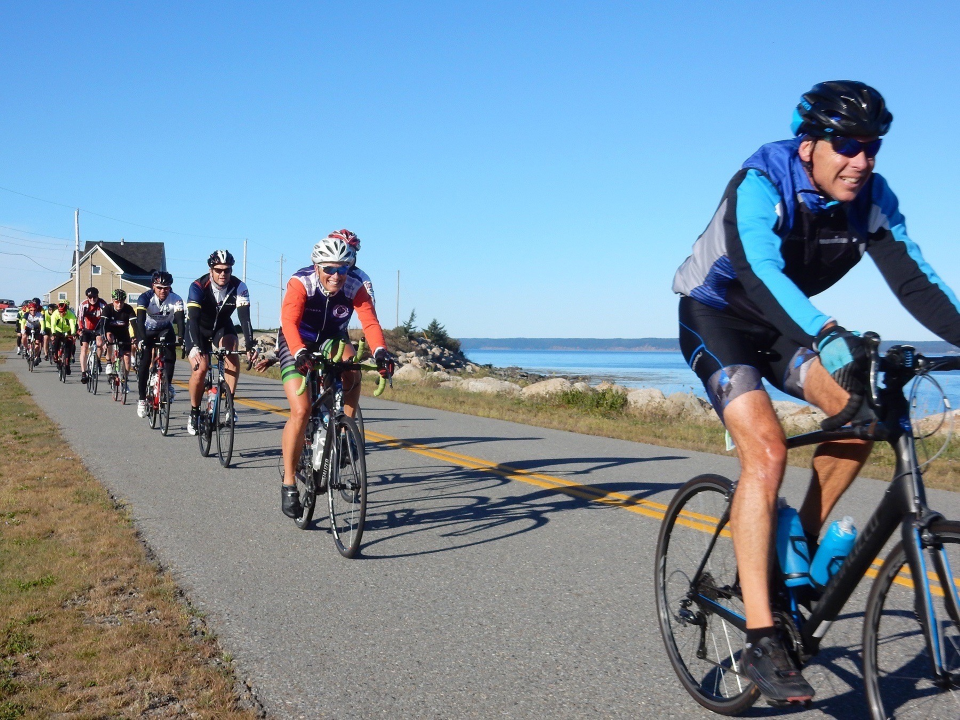 2. Savour spectacular scenery!
Our rides showcase a diversity of breathtaking ocean views, fishing villages and inland landscapes with tranquil river views and rolling hills.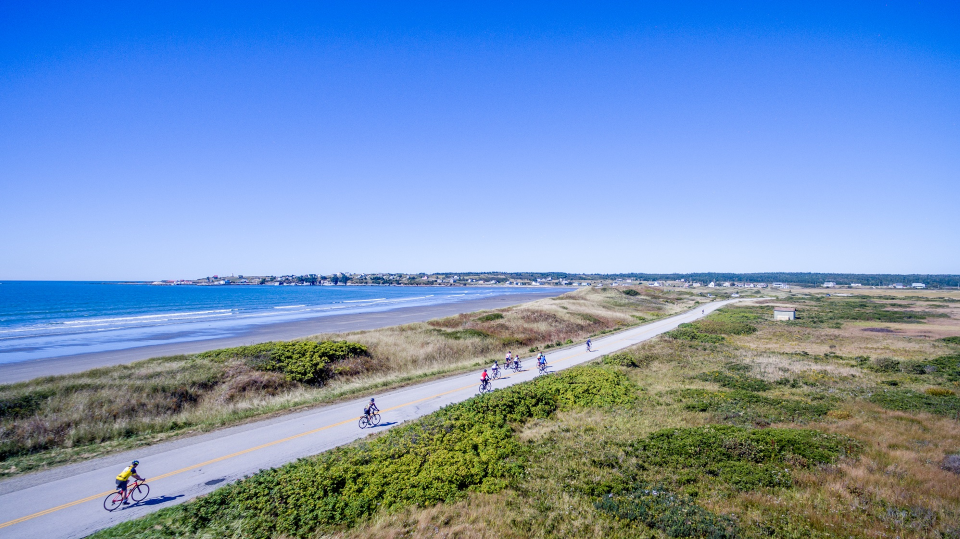 3. Feast on Nova Scotia Lobster!
Enjoy fresh local lobster for your post-ride lunch (included in the $99 registration fee)! If lobster isn't for you, we also offer BBQ Pork and vegetarian chili. All meals include a beverage, salads and dessert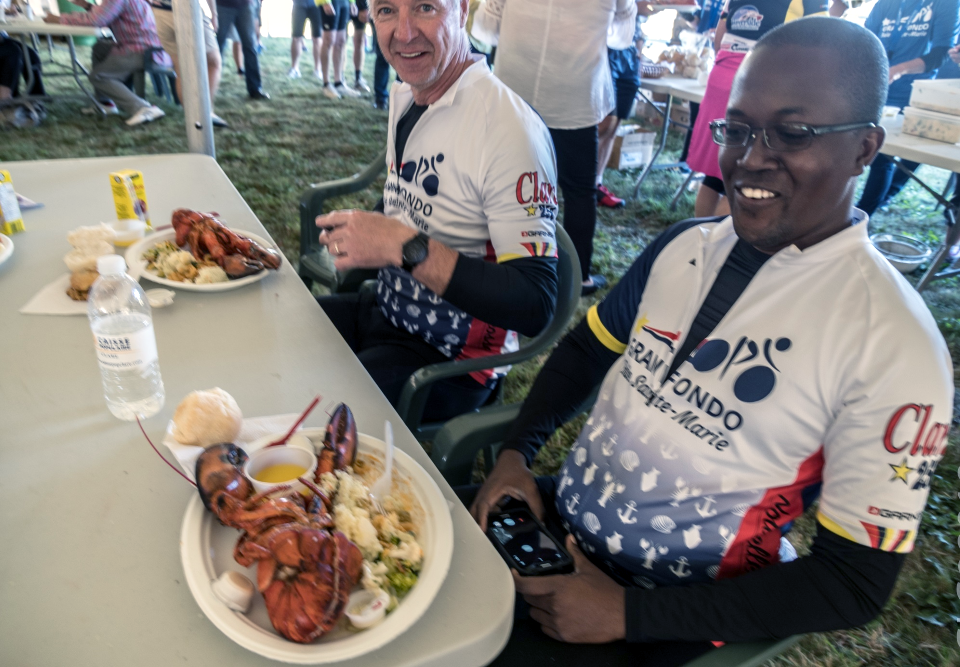 4. Experience Clare's famous Acadian hospitality and exceptional community spirit!
Clare is well-known for rolling out the welcome mat! Hundreds of local residents support the cyclists from the roadsides waving Acadian flags, ringing cowbells and shouting words of encouragement! Be sure to listen for the fiddler at the Bangor Sawmill! Over 150 local volunteers will be wearing smiles and happy to lend a helping hand to make your ride even more memorable.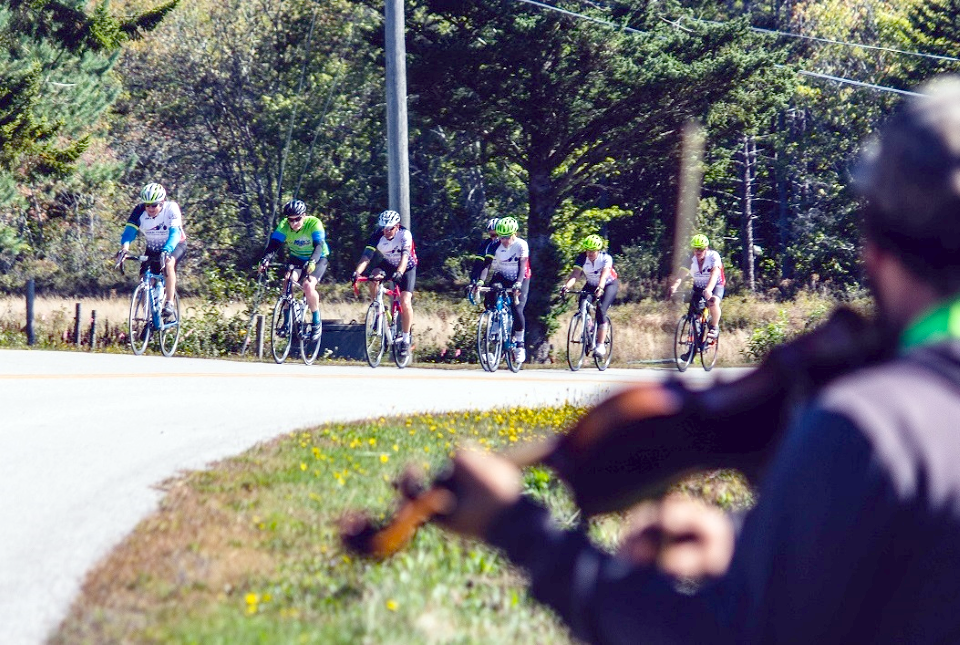 5. Meet fellow cycling enthusiasts from all over the world!
In 2018, over 1000 cyclists registered including 200 coming from outside of Nova Scotia from as far away as Alaska and Australia! Over 150 local cyclists will be joining you, too.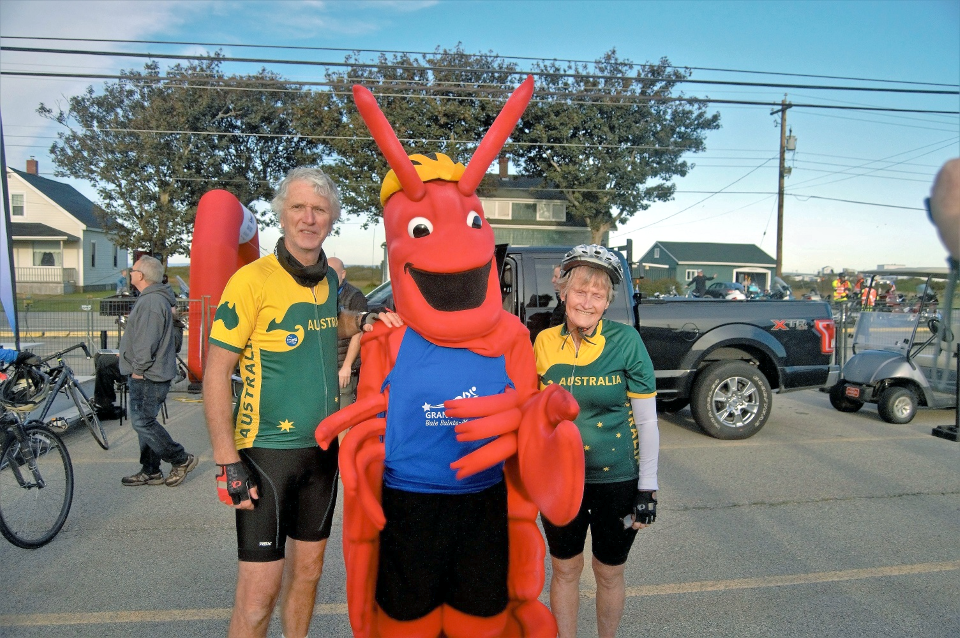 6. Get a cool custom jersey!
Our Corsino full-zip jerseys or sport t-shirts are available in men's and women's cuts in a wide range of sizes (XS to 6XL). To get a jersey you must be registered by midnight, Monday, July 15thAtlantic Standard Time. For more jersey info: https://www.granfondobaiesaintemarie.ca/en/pricing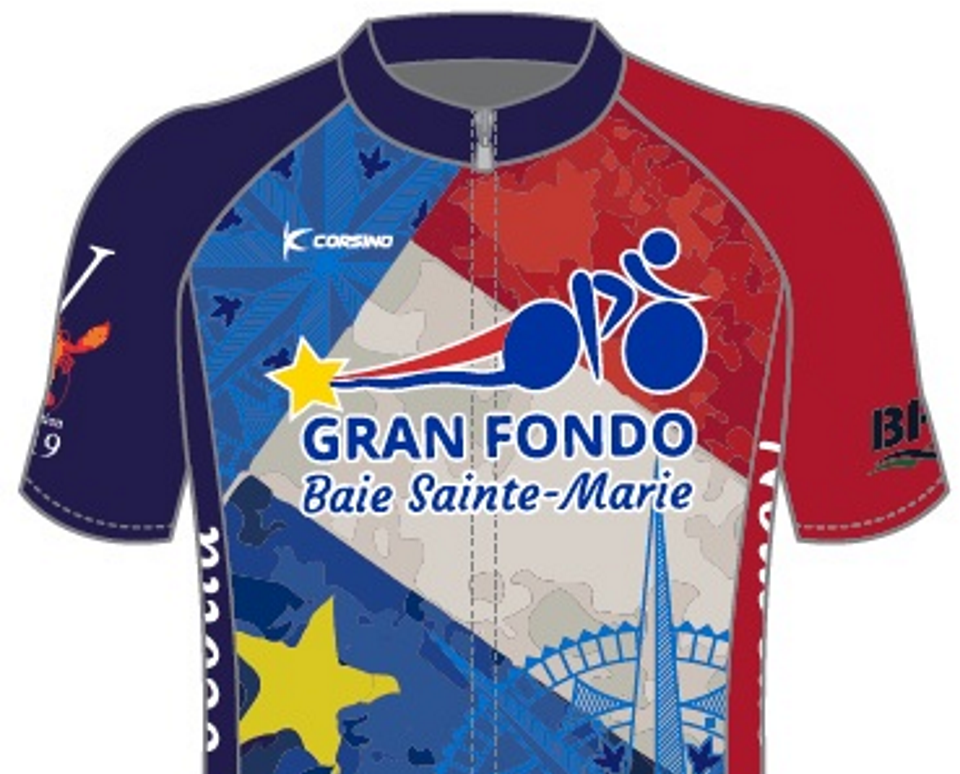 7. Take the entire family for a weekend of cycling!
The Mini-Fondo 2 and 4 km trail rides take place on the Saturday morning for children ages 5 to 12.
For more Mini-Fondo info: https://www.granfondobaiesaintemarie.ca/en/mini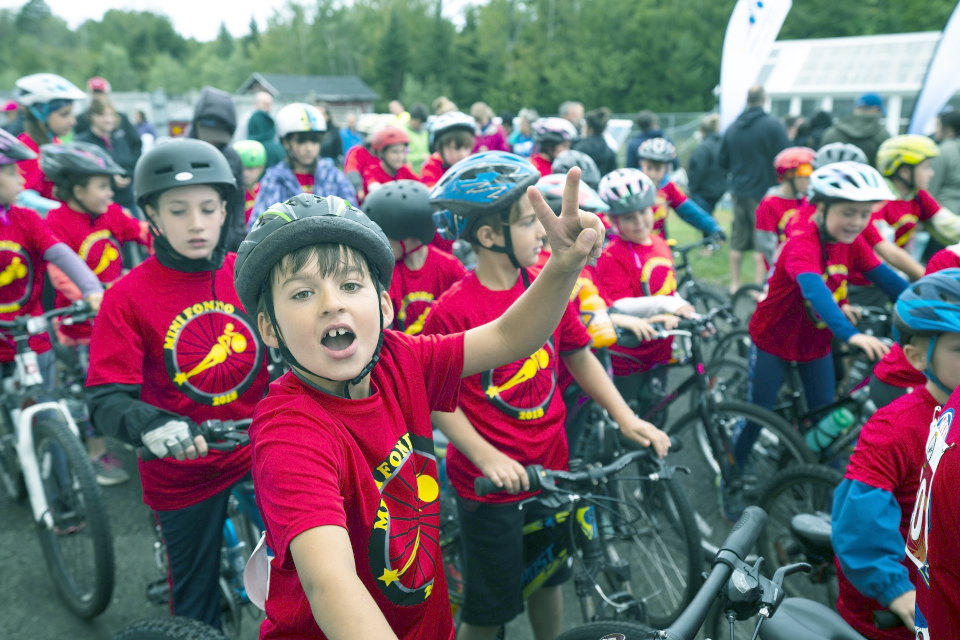 8. Save time and fuel and take the ferry!
Ride on the Bay Ferries and use promo code GFONS* (15% discount) from September 17, 2019 to October 2, 2019. Book online at ferries.ca or by phone 1-877-762-7245 and ride the three participating ferries:
- MV Fundy Rose: Saint John, New Brunswick to Digby, Nova Scotia
- The Cat - Bar Harbor, Maine to Yarmouth, NS
- Northumberland Ferries - Wood Islands, PEI to Caribou, NS
For more travel info: https://www.granfondobaiesaintemarie.ca/en/travel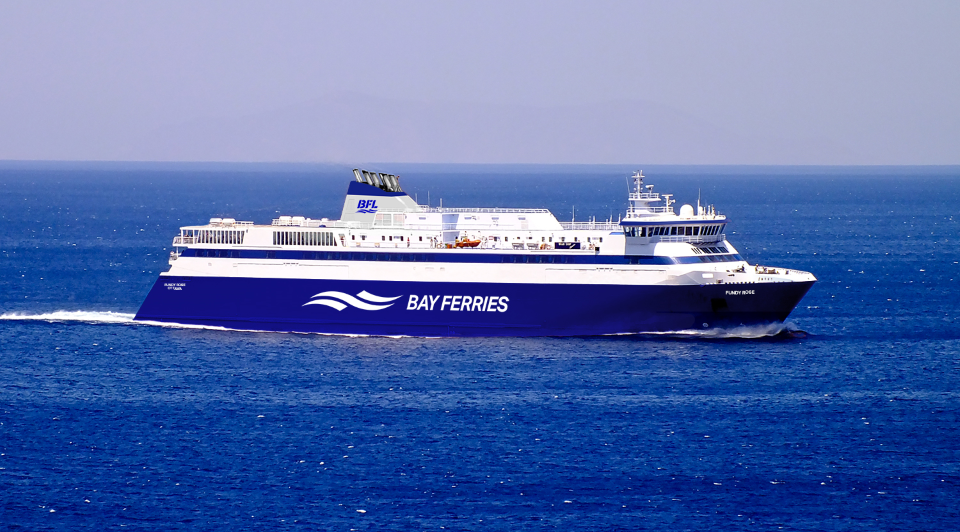 9. Take a selfie with Alfondo the lobster!
Get your photo taken with event mascot Alfondo before and after the ride. We also offer an outdoor photo booth with props for that perfect post-ride selfie!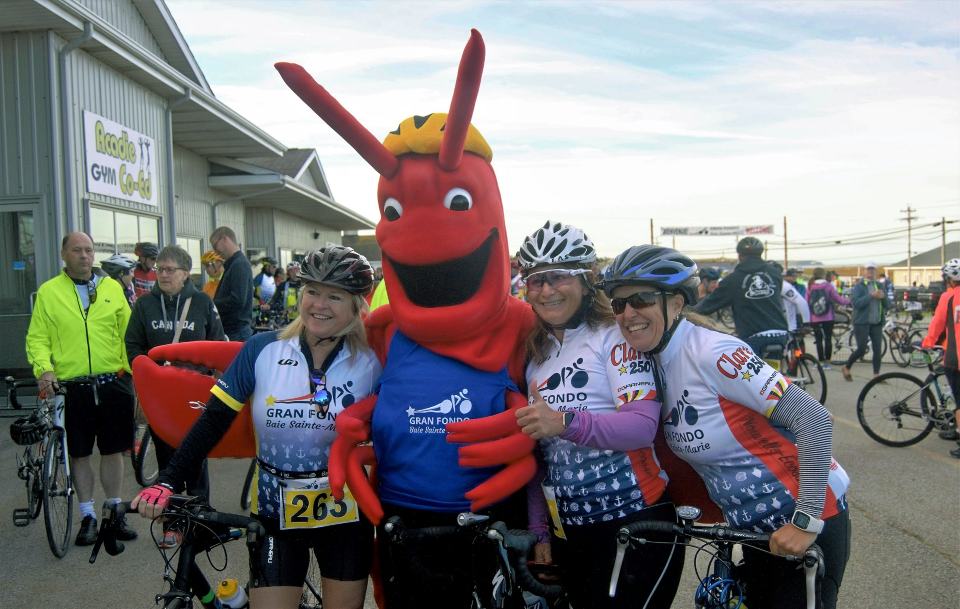 10. Enjoy a medal, win a prize and check out the photos!
The event doesn't end after you cross the finish line! Collect your finishing medal (optional), check out the prize table to see if you've won, and browse through hundreds of photos taken at the finish line and throughout the event. All photos are posted free of charge on our website and Facebook page!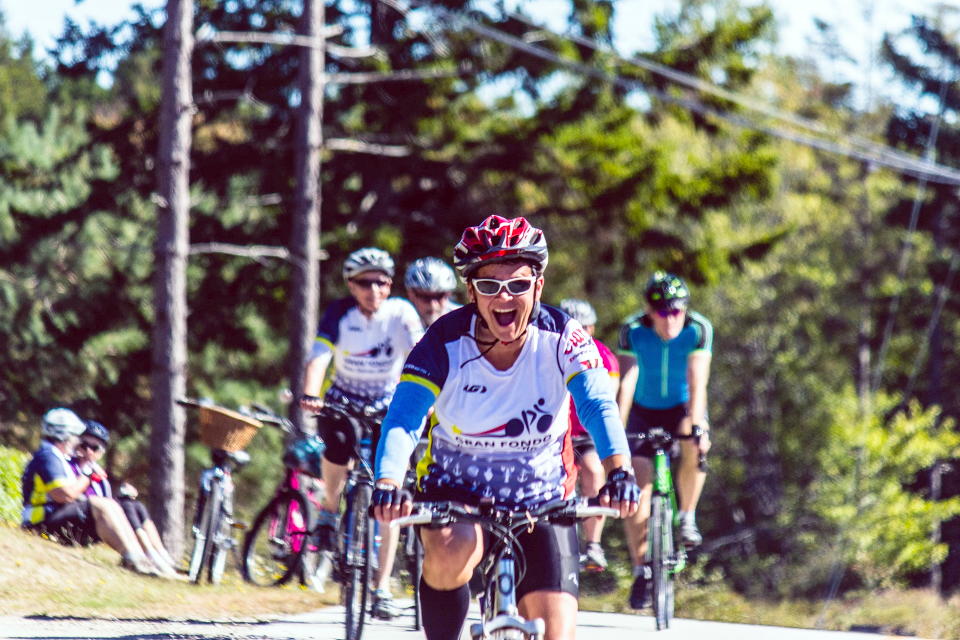 Watch our 2019 Promo Video!
For more event info or to register: https://www.granfondobaiesaintemarie.ca/en/