5th Edition of Phil's Cookie Fondo another Big Success in Malibu
Pro Athlete and Celebrity attendance was strong this years at Phil's Cookie Fondo!
Last weekend saw the running of the hugely popular 5th edition of Phil Gaimon's Cookie Fondo, one of North America's top Gran Fondo's.
It was Phil's chance to show off the great climbs around Malibu, breathe in the ocean air, sample the perfect weather and raise funds for Chef's Cycle and No Kid Hungry.
Link to official photos: https://www.flickr.com/photos/137694770@N06/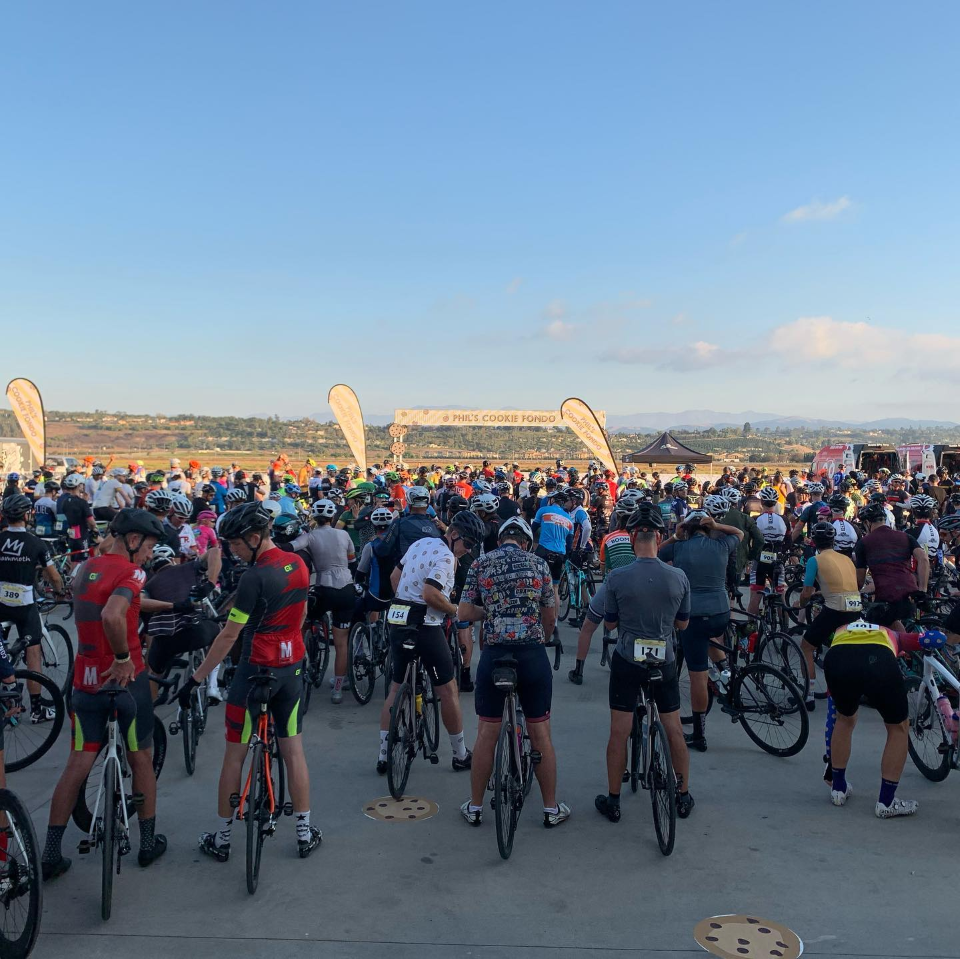 The legendary climbs included; the Pacific Coast Highway, iconic Mulholland, thrilling descents down Latigo and Decker Canyons, Encinal and Yerba Buena Canyons and for the toughest, the dirt climb of Sycamore Canyon.
At the top of every climb riders earned delicious gourmet cookie's, to spur them onwards!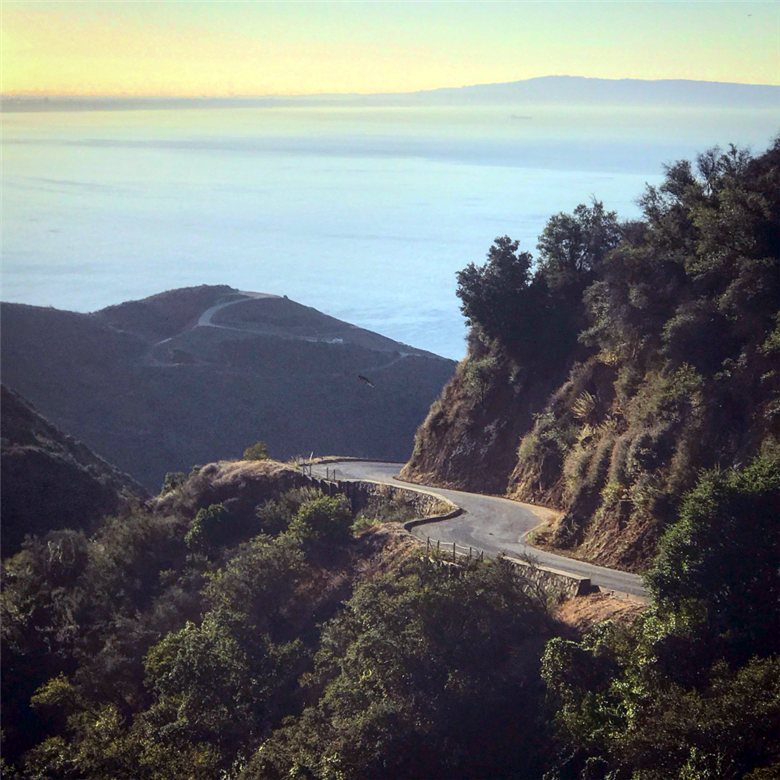 Fully-supported routes by VeloFix on the road and local bike shops staffing the aid stations and neutral support from MAVIC.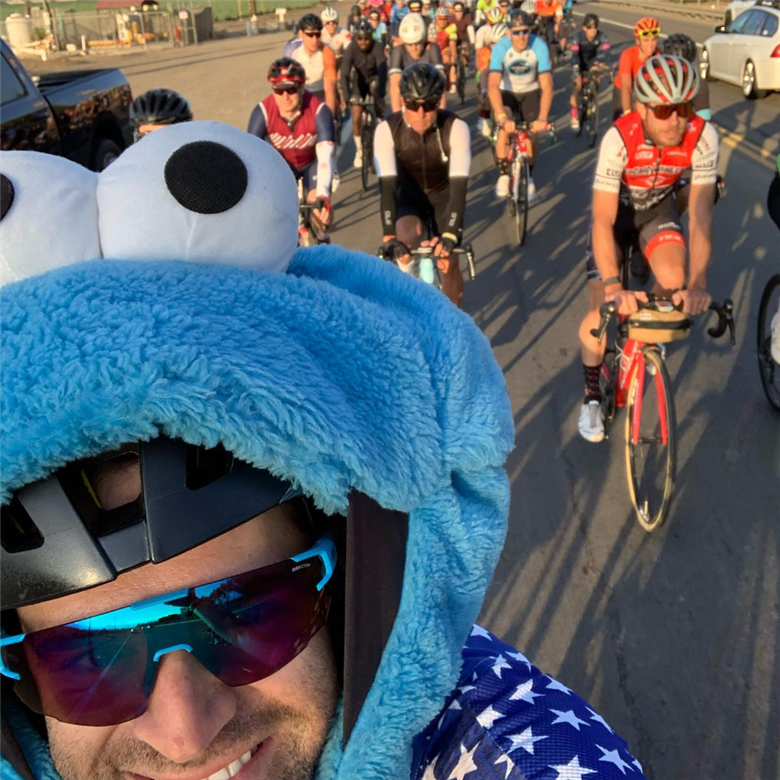 In attendance were New York Giant wide receiver Amani Toomer, ex-pro and commentator Frankie Andreu, 2x Emmy Winner Todd J. Greenwald, YouTube Star "the Vegan Cyclist", Current pro MTBer Stefano Barberi, U.S. national Champ Justin Williams from the Legion of Los Angeles cycling team, Jeremy Powers from the Global Cycling Network and actor Michael Muhney and Susan Walters Ashby.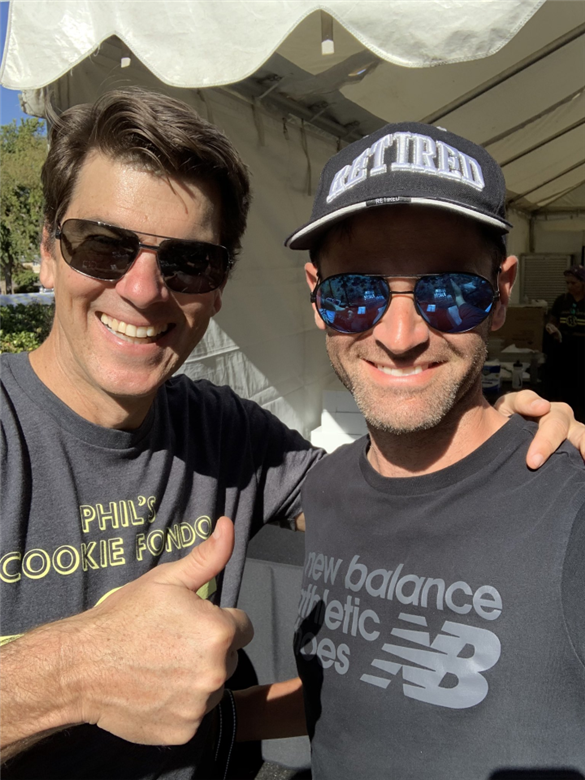 Ana Isabel Schwartz said "Epic ride & weekend. Met Jeremy Powers, Frankie Andreu, the vegan cyclist and of course Phil Gaimon finally in person. That third climb- holy shit, but I will never forget the view of the Pacific coming back down. To everyone reading this thread I just did the Fonda weekend and I am telling you you really really want to do this. The routes, the food, meeting former pros (like Jeremy Powers) we don't just sit there and grin for pictures but actually talk to you like buddies"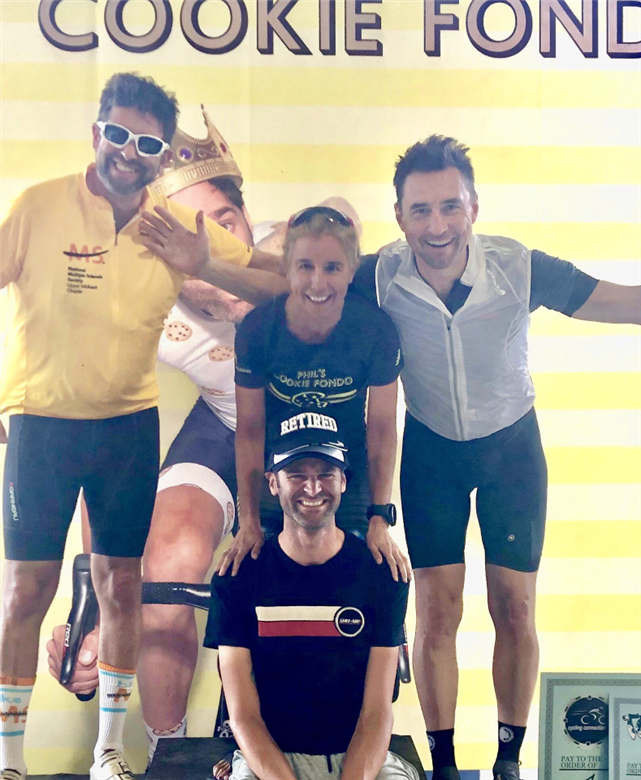 Celebrity chefs provided the post-ride meals all weekend, an LA food experience worth the price of just registering for the ride!
Participant Peter Abraham said "Have been doing endurance events for decades, but I've never seen a post race food spread like the one at Phil Gaimon's fondo today. NEXT LEVEL, thanks to Baltaire Resturant, Chef Ted Cizma, Travis Flood, & Jared Simons."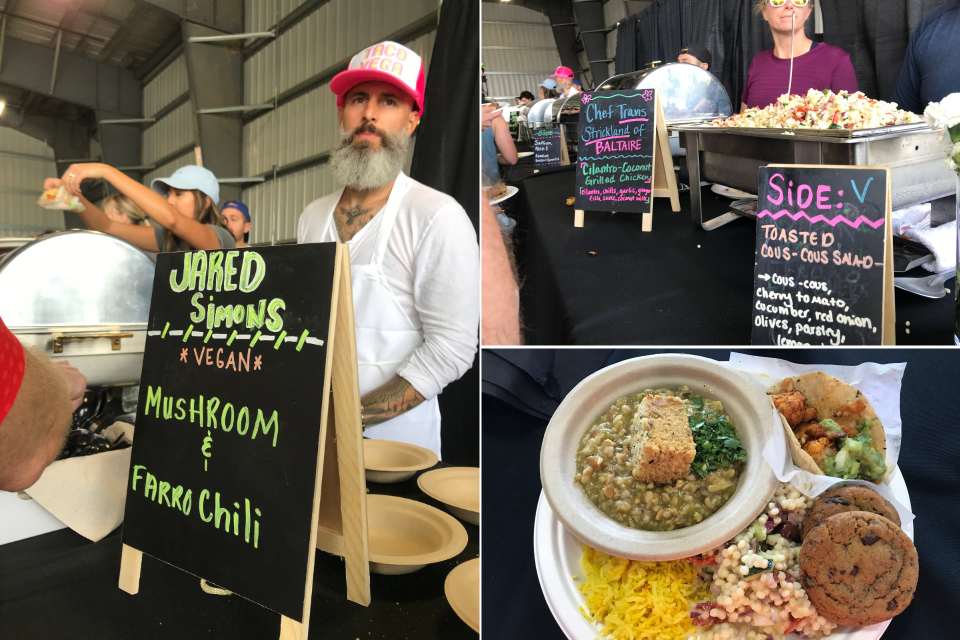 In 2018, participants helped raise $45,000 for No Kid Hungry, and this year they are hoping to raise around double that this year, everyone had lots of fun, stayed healthy, and made their day impactful!
One crazy addition to the ride was a guy riding with his dog! Frankie ANDREU said "He just finished Phil's Fondo with Phil Gaimon, the dog and rider covering 80 miles."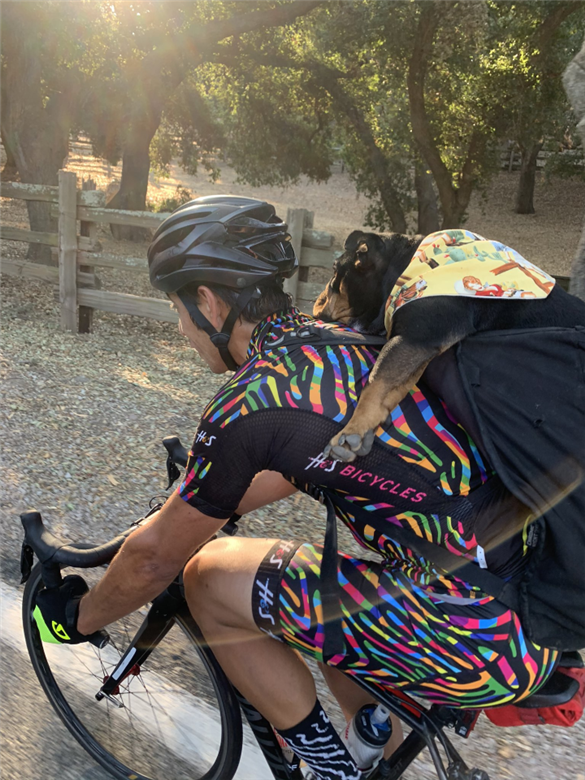 There was a huge SILENT AUCTION for No Kid Hungry:
Participants took home some incredible gear from the ride's generous and philanthropic partners:
Factor Frame and Chassis: Retail Price $3500
State Fixed Gear Bike: Retail Price $1000
Illy Espresso Machine: Retail Price $295
Wahoo Kickr Smart Trainer: Retail Price $1100
Wahoo Bolt Cycling Computer: Retail Price $249
ISM Saddle of your choice (excluding PN 3.0 Carbon): Retail Price $199
Julbo Aerospeed Photochromic Cycling Sunglasses: Retail Price $249
One year maintenance package from Velofix mobile bike shops! That's 3 Free Tune-Ups at your door. Retail Price $400.
Jewelry from Williams Distinctive Gems
HVMN Ketone Ester: 3 pack. Retail Price $120 Try out the latest in high-end nutrition
Phil would like to thank everyone who came along for the weekend, a big thank you to the volunteers this weekend especially his mom!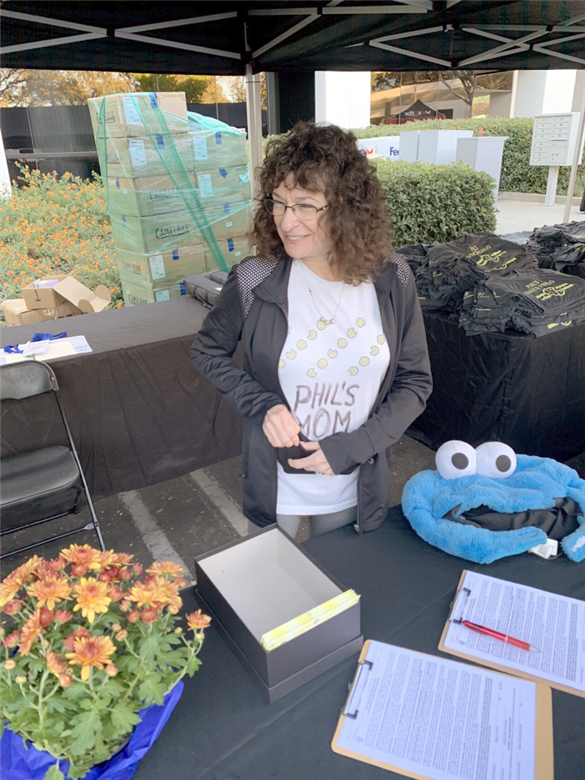 2020 Cookie Fondo Waitlist
Waitlist Members Receive Exclusive & Early Access To 2020 Registration & Discounts!

For more information, please visit: http://www.philsfondo.com