Register now for Phil's Cookie Fondo!
Phil Gaimon's Cookie Fondo is one of Fastest Growing Fondo's in North America. 2019 marks the fourth edition of the highly acclaimed Cookie Fondo, it's been a meteoric rise, with the third edition attracting well over 1,500 cyclists, ranked top third Gran Fondo in North America
In Phil Gaimon's years as a pro cyclist, when he mentioned that he lived in Los Angeles, people would ask how he could train in a town known only for traffic and movie stars, but pro teams have held training camps in Malibu for years, and thanks for Phil's Fondo, the rest of the cycling world is starting to know why.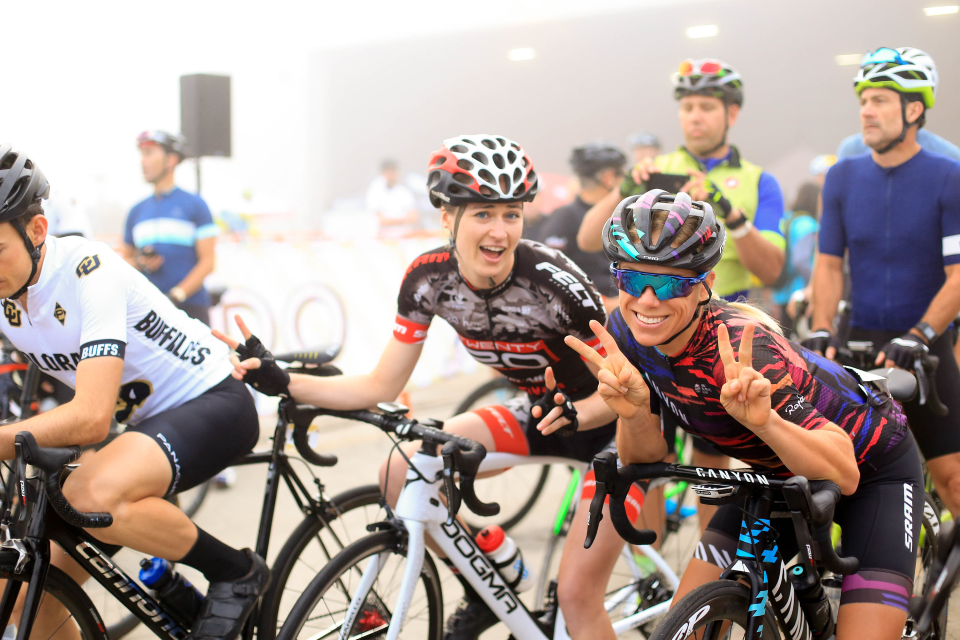 Phil's Fondo is his chance to show off the great climbs, ocean air, and perfect weather, to help Los Angeles get the reputation it deserves as a world-class cycling destination. Phil designs the courses himself, collects rider gifts from his favorite sponsors, invites his pro friends, and thanks to our fundraising partners, Chef's Cycle and No Kid Hungry, they'll have celebrity chefs providing post-ride meals both Saturday & Sunday, with gourmet cookies all weekend, for an LA food experience that would be worth the price of registration by itself.
In 2018, participants helped raise $45,000 for No Kid Hungry, and they're hoping to do $100,000 this year, which translates to 1 million meals. Come be a part of something fun, healthy, and impactful!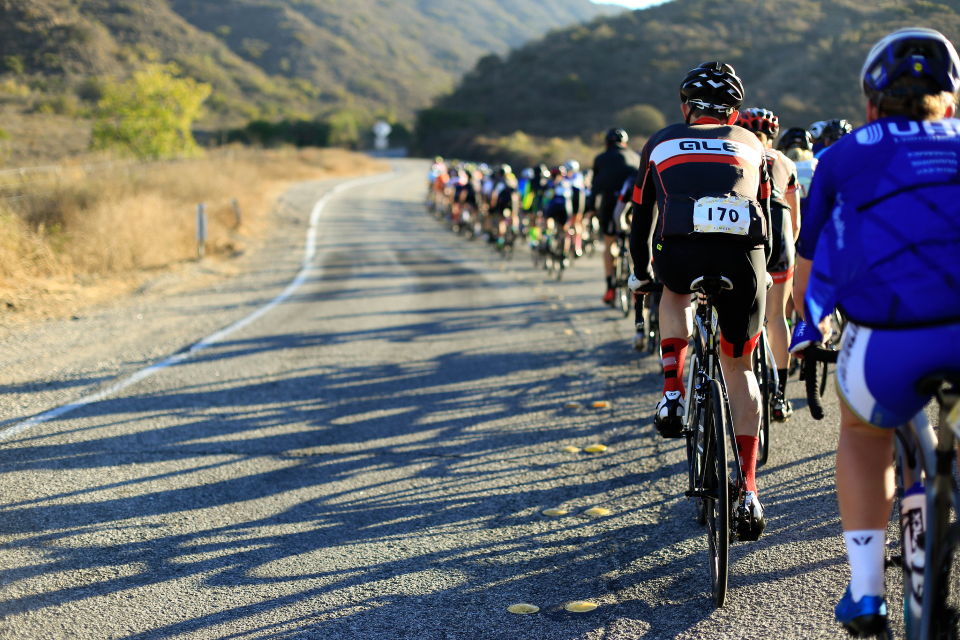 Cookie Fondo Kick-off Saturday Routes
The 40 mile Sugar Cookie up Stunt Road is one of the best climbs in the Santa Monica Mountain range--a little too far South for the main event at Phil's Fondo, but a perfect climax for the shorter option on Bonus Day, topping out at Saddle Peak--one of the highest points in the mountain range, and a breath-taking view of the ocean.
The 54 mile Chocolate Chip Cookie is the longer route for Phil's Fondo Bonus Day goes over the peaceful Old Topanga Canyon into Fernwood. Take a break on the climb because it's steep, but tell your friends you just had to get that the photo of the beautiful view of LA. Enjoy a cookie and another amazing photo op at Saddle Peak before you descent Piuma back to the expo.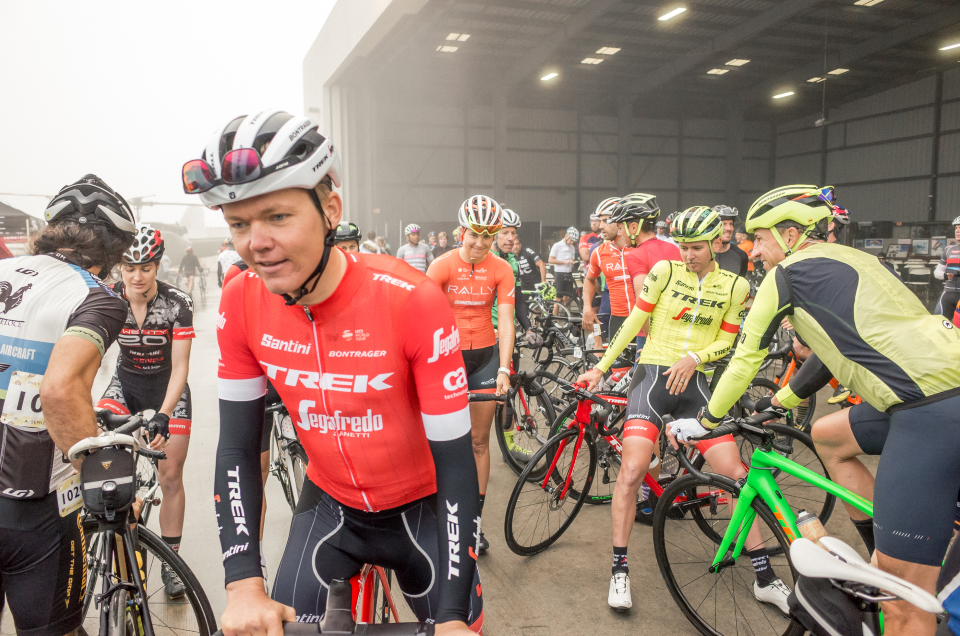 Afterwards you can enjoy the Meet the Pros Q&A, and Autograph/Book Signing.
If you're too tired to chat with the pros during the ride, now's your chance!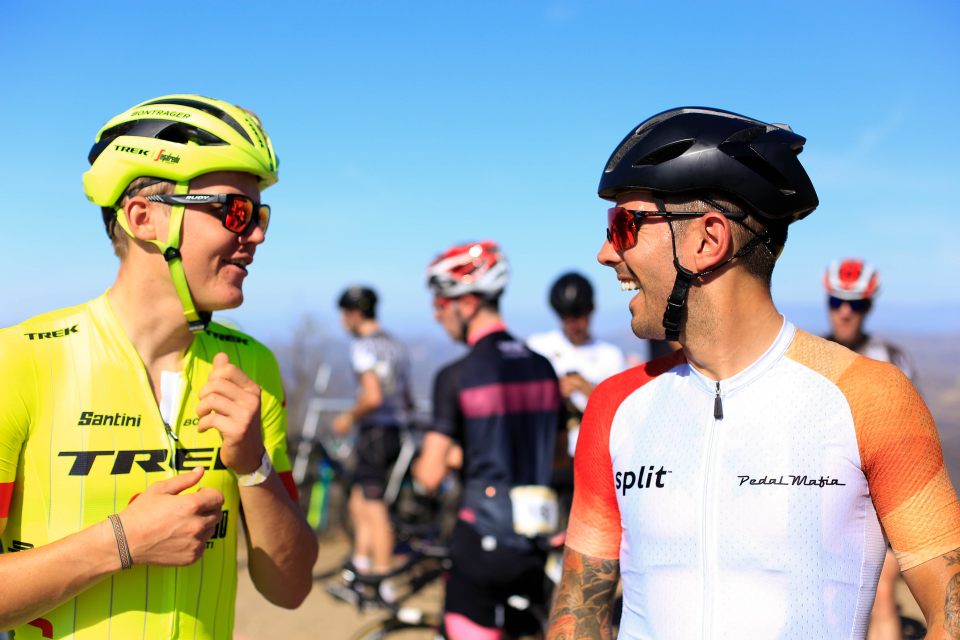 Sunday Routes
The All New 32 mile Mini Chip Route gives families, recreational riders and anyone that hates climbing the opportunity to enjoy the Cookie Fondo...minus all the crazy climbing.
The 50 mile Sugar Cookie is the shortest route, but don't think it'll be easy. It starts up Potrero Road: where you'll pray around every turn that the climb will be over. Cruise along the top of Sycamore Canyon and the quiet horse farms of Hidden Valley, and then you'll face the short climb up Decker Canyon from Westlake. Make it that far and you've earned a fun descent down Mulholland Highway to the Pacific, and a flat run to a Michelin-star lunch at the finish.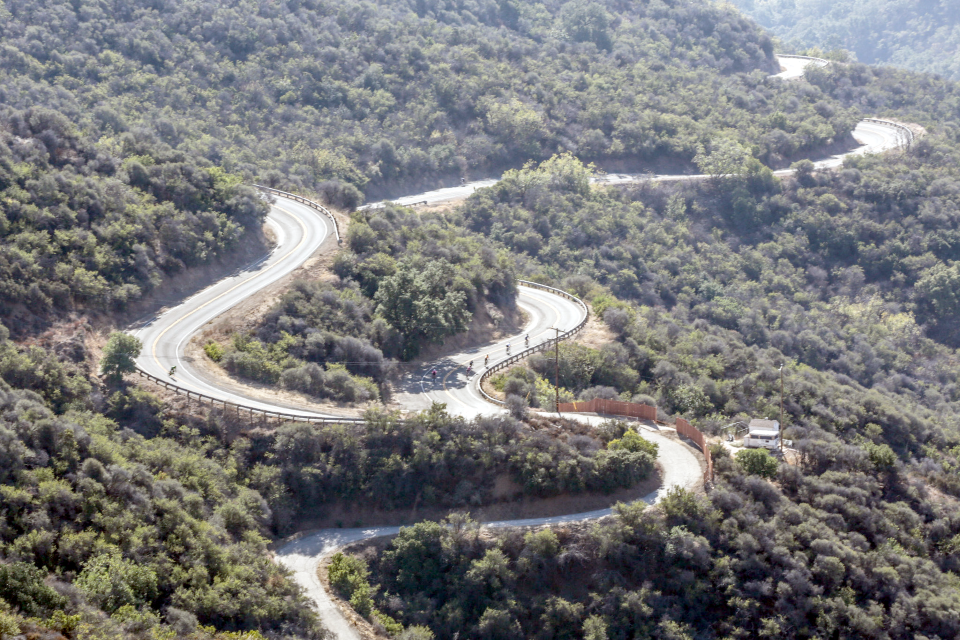 The 85 mile Chocolate Chip is the most popular ride. Experience the best that Southern Calfornia has to offer, with a total of four climbs. This is a serious route with serious altitude gain--not for beginners. This is the recommended Fondo distance.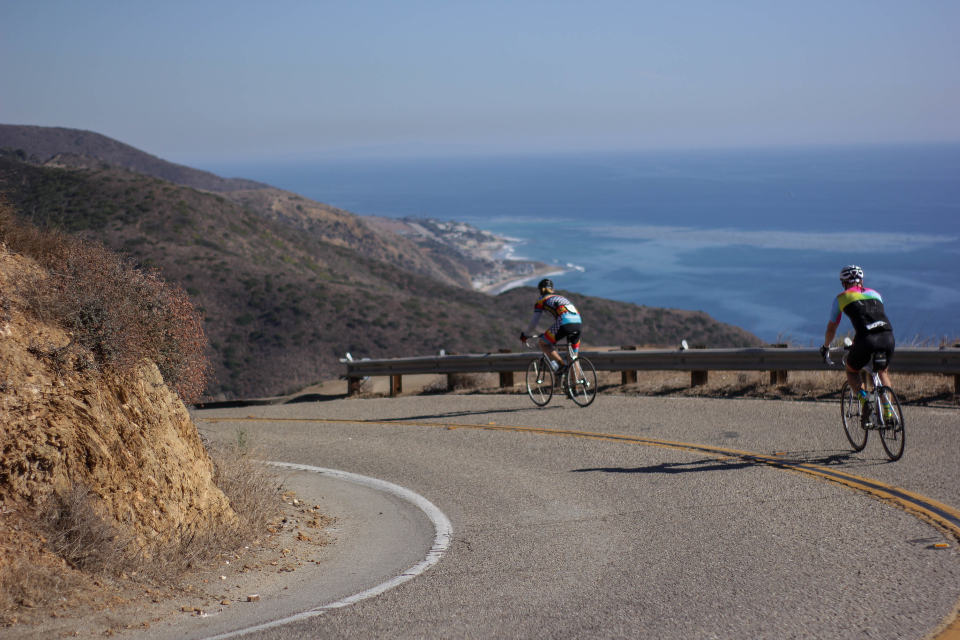 The 110 mile Double Fudge, nearly crazy by all measurable standards. This route will test your endurance, climbing legs and will power. Designed by Phil himself, survive this route and you'll have something to brag about. Don't sign up if you're not sure you can do it, and we think you'll have more fun on the Chocolate Chip, but go for it if you really want to #earnyourcookies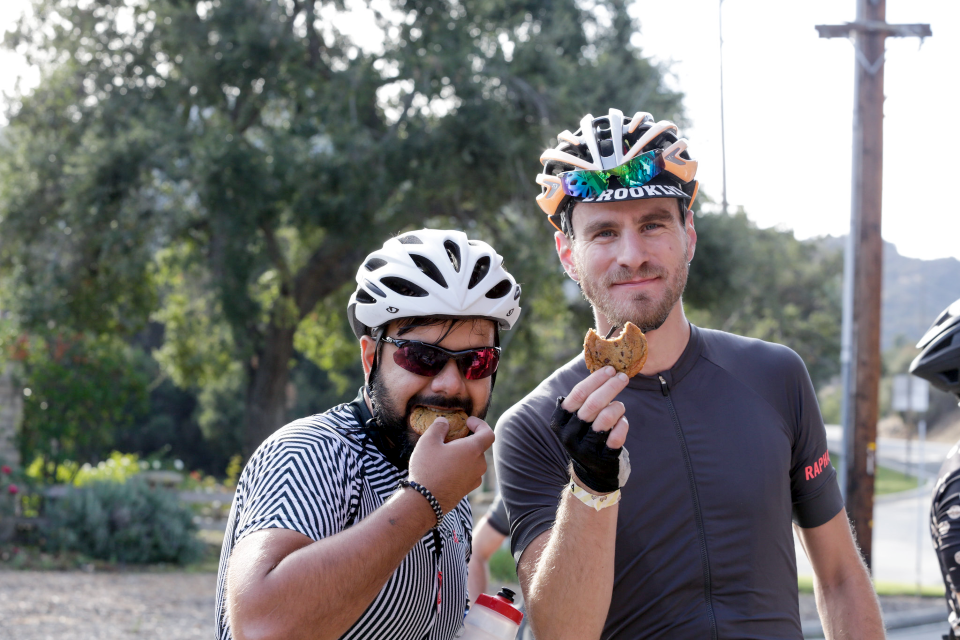 Soak up some fresh air, put your feet up, have a snack, and enjoy an iced coffee or espresso from Illy at the Beachside Rest Stop with Games and Illy Coffee. We know that folks like to skip rest stops sometimes, but DON'T MISS THIS ONE!
The first finishers can start chowing down, with literally some of the top chef talent in the world, courtesy of Chef's Cycle and No Kid Hungry. Hope you didn't fill up on cookies!
There is also the No Kid Hungry Raffle, buy a raffle ticket for $20, ALL proceeds go to No Kid Hungry kid and help fight childhood hunger. Win cool stuff! So much winning!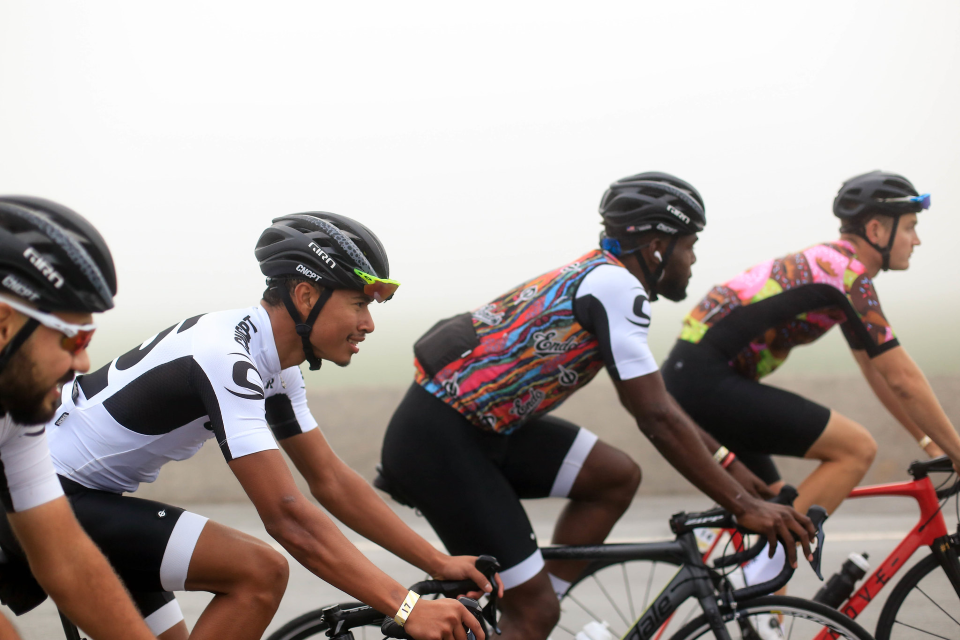 Registration Packages Include

All-new (2) day package available! Join us both Saturday & Sunday for another day of cookies and fun on bikes, with new course options.

Ride Entry to 2019 Cookie Fondo. Ride & hang with Phil Gaimon and pro friends!

Rider Swag Bag from Cookie Fondo Sponsors & Event Partners (New Balance, Camelbak, VeloFix, & More).

Invitation to meet the pros at packet pickup on Saturday, with gourmet lunch

Post-ride dinner and drinks by celebrity chefs from Chefs Cycle, for one the greatest food experiences you'll ever have!

Custom Participant Pack including bib number, bike numbers & pro-style stickers for your bike.

Fully-supported routes by VeloFix on the road and local bike shops staffing the aid stations.

Tons of cookies! Well-staffed & stocked aid stations.

Cookie Fondo Sponsor Expo w/Nove Bike Demo, & Other Cycling Vendors
For more information, please visit: http://www.philsfondo.com