Phil Gaimon Reaches Goal of Raising $100,000 for No Kid Hungry
Gaimon who suffered bad injuries in a track crash, continued to raise money for charity rather than his own medical bills. He is currently appealing the cost of medical treatment with health insurance provider Health Net to the tune of $250,000 dollars.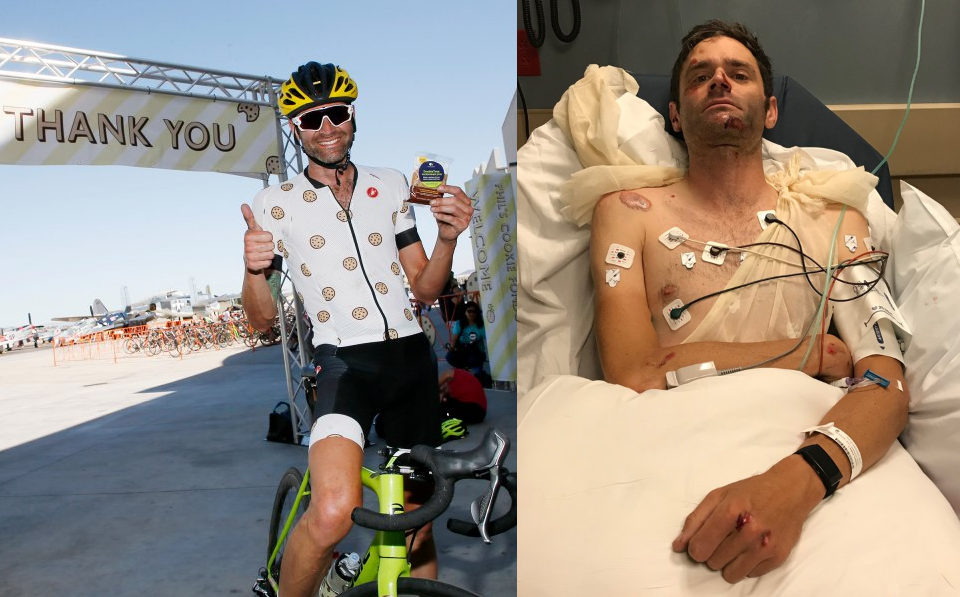 In 2019, one of Phil Gaimon's big goals was to raise $100,000 for the No Kid Hungry and Chefs Cycle organizations. These groups help to provide families facing hunger with the means and resources they need, such as access to food, education on nutrition and affordable cooking, and so much more.
His other big goal was to qualify for the 2020 Olympics for the USA on the track.
In June 2019, Gaimon was seriously hurt at his first track race, sustaining a broken scapula, collarbone, ribs, and partially collapsed lung.
It took Gaimon 6 months to recover after multiple surgeries and start riding again around the hills of Los Angeles.
Gaimon also used his Cookie Fondo in Malibu, CA and the Hillclimb World Championships in Santa Barbara, CA to help raise funds for No Kid Hungry.
At of the end of 2019, Gaimon reached his fundraising goal of $100,000!
Through No Kid Hungry, these donations will be turned into 1 million meals for kids through education as well as government and school programs.
Phil commented "No child in America should grow up hungry. But too many kids in our country don't have the food they need to thrive. No Kid Hungry is connecting kids all across the country with healthy food where they live, learn and play. Every $1 you donate can help connect a child with up to 10 meals."
"No kid in this country should grow up hungry."
Largest sponsor Integrated Infomatic matched donations up to $10,000. In November, Gaimon joined Integrated Infomatic's Principal Consultant Jason Humber at their Houston offices to discuss the company's support.
VIDEO: Thank You! 1 Million Meals! Goal Reached for No Kid Hungry/Chefs Cycle
Gaimon is currently appealing medical bills with health insurance provider Health Net which total some $250,000 dollars. Gaimon had to have special surgery on his Scapula.
Following his accident Gaimon even requested people donate no No Kid Hungery rather than a GoFundMe for his medical bills, "Hey, I crashed, what would you donate to my GoFundMe if i didn't have health insurance? Take that money and give it to this instead,'" said Gaimon. "We raised around $40,000 in 48 hours."
Phil Gaimon's personal sacrific against all odds is truely inspiring.
Join us and support Phil in his efforts to have his medical bills revised by Health Net.
You can follow Phil's exploits on his YouTube channel.
Link to Phil's fundrasing campaign: https://p2p.onecause.com/chefscycle2020/phil-gaimon
About No Kid Hungry
No Kid Hungry is working to end child hunger in America today by ensuring that all children get the healthy food they need to thrive. By organizing programs like School Breakfast, Summer Meals, and Foods Skills Education, this organization seeks to provide kids with nourishing meals while also teaching their familiars and caregivers how to shop smarter and cook healthier.
Learn more about this campaign at http://bit.ly/2R5L4C7