Register Now for the 28th Annual Cheaha Challenge
Enjoy any one of six rides for all abilities and your chance to wear the UCI Rainbow Stripes Jersey and the USA Gran Fondo National Championship Jersey!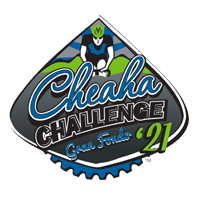 "The toughest ride in the South," the Cheaha Challenge returns on May 15-16, 2021. The event dates back to 1992 and challenges riders over Mount Cheaha, the highest point in Alabama.
There are six routes for all abilities of cyclists and their families. For those up to the challenge of the climbs, there are routes of 24, 44, 62, 84 and 100 miles, extending up to the 126 mile Ultra with 13,492 feet of climbing!
The Chief Ladiga Cruise is kinder, gentler family style ride that offers distances of 12, 25 or 50 miles on the Chief Ladiga rails-to-trail. There will be Rest Stops on the course, which is all on the paved bike path through Alabama's countryside with Dugger Mountain as the backdrop.
All rides start and finish on campus at Jacksonville State University.
Jacksonville is known for its mild temperatures, clean air, and blue skies, and is located in the midst of four mountains. Nearby is Cheaha State Park and Mount Cheaha.
The Cheaha Challenge has a lot of specialty additions accompanying the rides; Live bands, buffet food, $3,250 dollars in prizes, and Team and Individual Awards.
The Rest Stops are amazing, and they hold a contest as to which feed station is the best. The Chief Ladiga Cruise ride has 5 rest stops whereby the Challenge/ULTRA have up to 12 rest stops, depending on your chosen route!
For spectators, there is transport to the top of Alabama, where the first KOM ends.
There are three KOM/QOMs competitions. One on the Century/Ultra course and two additional ones just on the ULTRA. The events boasts an incredible 11 timing points to keep the integrity of the ride at its best.
KOM/QOM, Overall and Age Group Competitions
There are chances to win the coveted KOM/QOM jersey and cash prizes for 1st, 2nd and 3rd place.
There are also cash prizes for 1st, 2nd and 3rd in the overall Century and ULTRA. Again up to $3,250 dollars of prizes are on offer!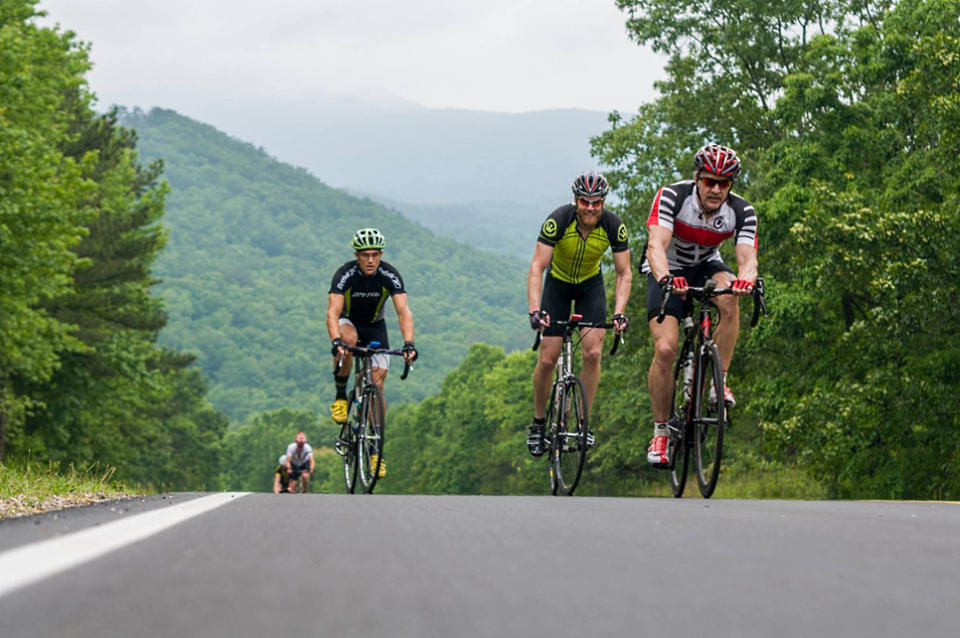 2021 UCI Gran Fondo & Time Trial World Series Qualifiers
For the fifth year in a row, the UCI Gran Fondo World Series returns to the U.S. at the Cheaha Challenge Gran Fondo this May 15-16, 2021, one of only three qualifiers in North America.
If you finish in the top three or in the top 20% of your age group in the Century ride, you will qualify for the 2021 UCI Gran Fondo World Championships and a shot at the World Champions Rainbow Jersey!
It's the 100 mile century route that is the UCI Qualifier, and features nearly 10,000 feet of climbing in the Talladega Mountains. The UCI Qualifier draws riders from across North America and Internationally.
As well as the Gran Fondo, there is the Time Trial World Championship on Saturday May 15, 2021, a true race against the clock. The event includes a 12 mile time trial to allow you to qualify for the UCI Time Trial World Championships.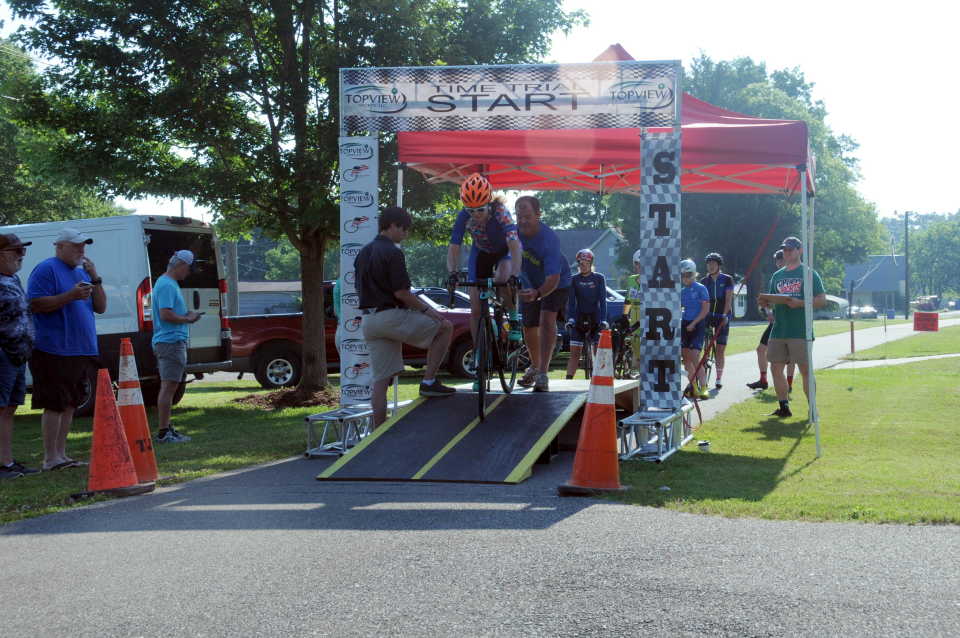 For those looking to take part in the UCI qualifiers, the age groups are 19-34, 35-39, 40-44, 45-49, 50-54, 55-59, 60-64, 65-70 and 70+ and are determined by the cyclist's age on Dec. 31st 2021. No racing licence is required to participate in qualification.
Age group winners (1st, 2nd, 3rd/male and female) will receive a UCI medal. Also, 1st Place age group winners (male and female) will receive a UCI jersey.
The 2021 UCI Gran Fondo and Time Trial World Championships will take place in Banja Luka (Bosnia-Herzegovina) from 1st to 5th September 2021. Participants can look forward to a 22 km flat time trial in the city centre, a team relay and a 155 km Gran Fondo or 96 km Medio Fondo, both of which will take place on hilly roads. Riders will already be able to test the courses during the qualification event organised on May 8th and 9th 2021.
For more information regarding the UCI Gran Fondo World Championships, please go to: http://www.ucigranfondoworldseries.com.
UCI Qualifiers will be automatically invited to register in advance.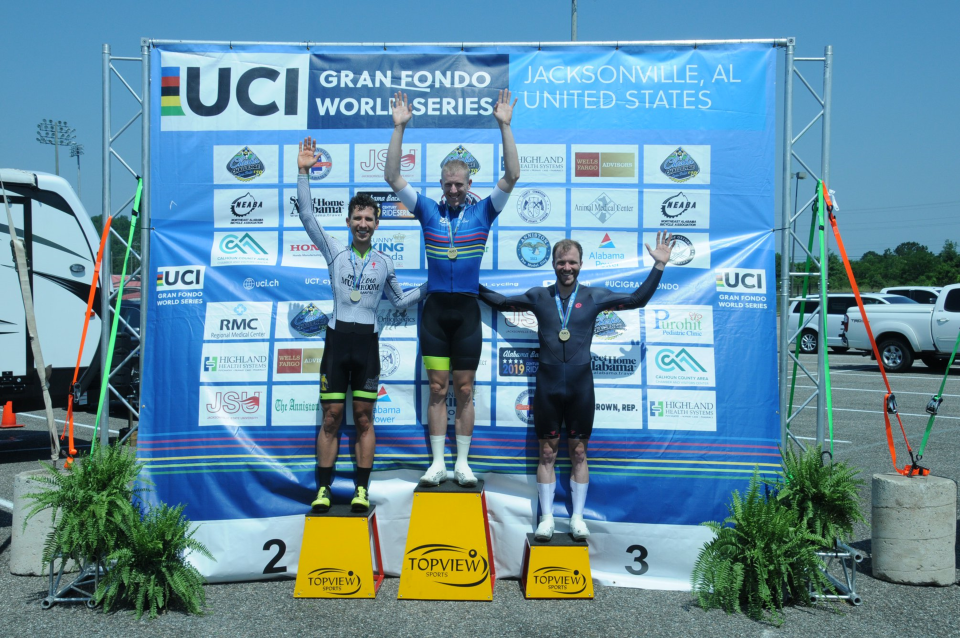 2021 USA Cycling Gran Fondo National Series Qualifier
The Cheaha Challenge is an official 2021 GFNS event. This includes an opportunity for riders who participate in Cheaha Challenge to earn Series Points and qualify for the 2021 USA Cycling Gran Fondo National Championship. Which will be held on July 18, 2021 in Asheville, NC. Scoring for GFNS points at Cheaha Challenge will be determined by adding each riders' overall Start-to-Finish time with their segment-times. Age-groups for scoring will be matched to GFNS age-groups and may not follow the same primary age-groupings used at Cheaha Challenge.
Specificity calculation for GFNS Gran, Medio, and Piccolo placement and points will be calculated in the following way:

Gran Route = Cheaha Century Route (Start-to-Finish time) + (3 Mile Climb segment time) + (Adam's Gap segment time) = (competitive time for GFNS Gran Route placement and points)

Medio Route = Cheaha 84mi Route (Start-to-Finish time) + (3 Mile Climb segment time) = (competitive time for GFNS Medio Route placement and points)

Piccolo Route = Cheaha 62mi Route (Start-to-Finish time) = (competitive time for GFNS Piccolo Route placement and points)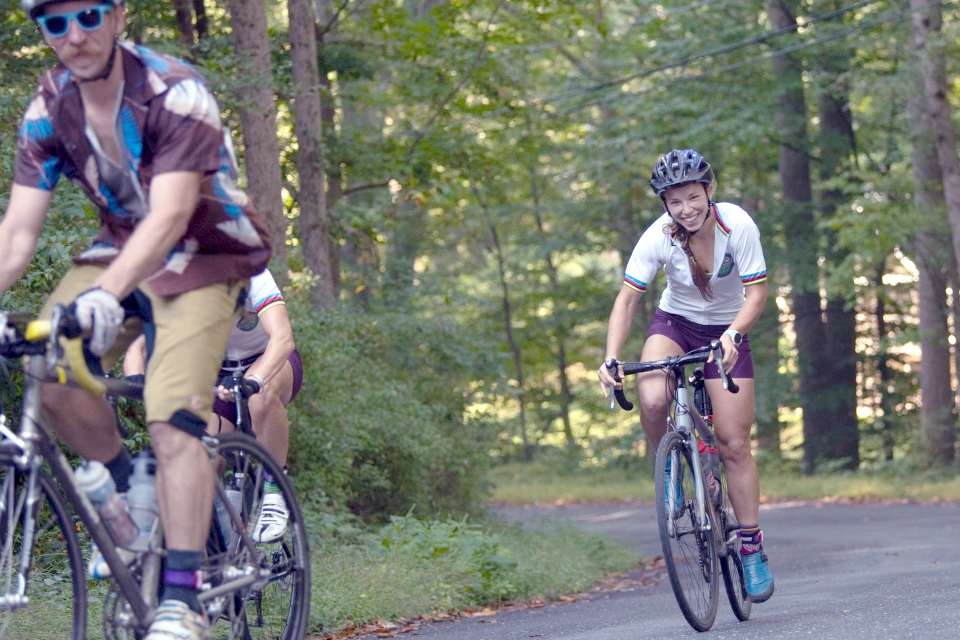 Alabama & Georgia State TT Championships
The Time Trial hosts more than just the UCI qualifier - if you're a resident of Alabama or Georgia, you can race for the AL/GA TT State Championship (Age group, Junior Division, or Handcycle).
If you're a resident of either state, you can race to place in your respective state's championship. Age Groups include ages 9 and up. Junior Divisions are ages 9-14 and ages 15-18. Junior Division fees are ½ the adult division fees. Besides Age Groups, we have two other AL/GA TT Championship Categories:
1. Eddy Merckx Division

Don't have a TT bike or all the gear? No problem, this TT Division is for you. Merckx racers must be 19 or older, and will not qualify for the UCI World TT Championship but will be counted as AL/GA State Champions. In order to race as "Merckx" you may not use any of the following (even one will switch you to "Aero"): disc wheels, wheels deeper than 50MM, aero helmets, shoe covers, aero bars. Allowed items are: Aero road helmet (no teardrop shape, ears cannot be covered) and skinsuits.
2. Handcycle Division – H1-H5 Male & Female scored separately.
Included in your Entry Fee!
Every entrant receives a huge amount benefits for their entry fee, which includes; Pre-ride dinner (discounted tickets) and band party, Goody Bags, Pre-ride breakfast, Post-ride party, Fully stocked Rest Stops, Law enforcement support, Medical support, SAG and technical support, Official custom number bibs, Professional Timing, Custom Finisher Caps, Custom ride t-shirts, ULTRA Finishers receive a custom Finisher Shirt, Finisher medal for Cheaha Challenge Century and ULTRA riders, Finisher gift and hot showers at the finish!
Proceeds from the Cheaha Challenge & ULTRA go to maintaining local trails – Chief Ladiga Trail, Black Creek Trails, Coldwater Mountain Trail, and to fund a grant program for the local High School Mountain Bike Teams.
Registration is Now Open
Register now and save before prices rise!
For detailed information and registration, please go to: http://www.cheahachallenge.com