Northeast Alabama Bicycle Association (NEABA) Announces Lamp as Cheaha Challenge Ride Director
Stuart Lamp takes the reins of the largest cycling event – Cheaha Challenge & ULTRA - in the state of Alabama, one of the largest in the southeast
Photo: Lamp on left, with son Jack, keen bikers!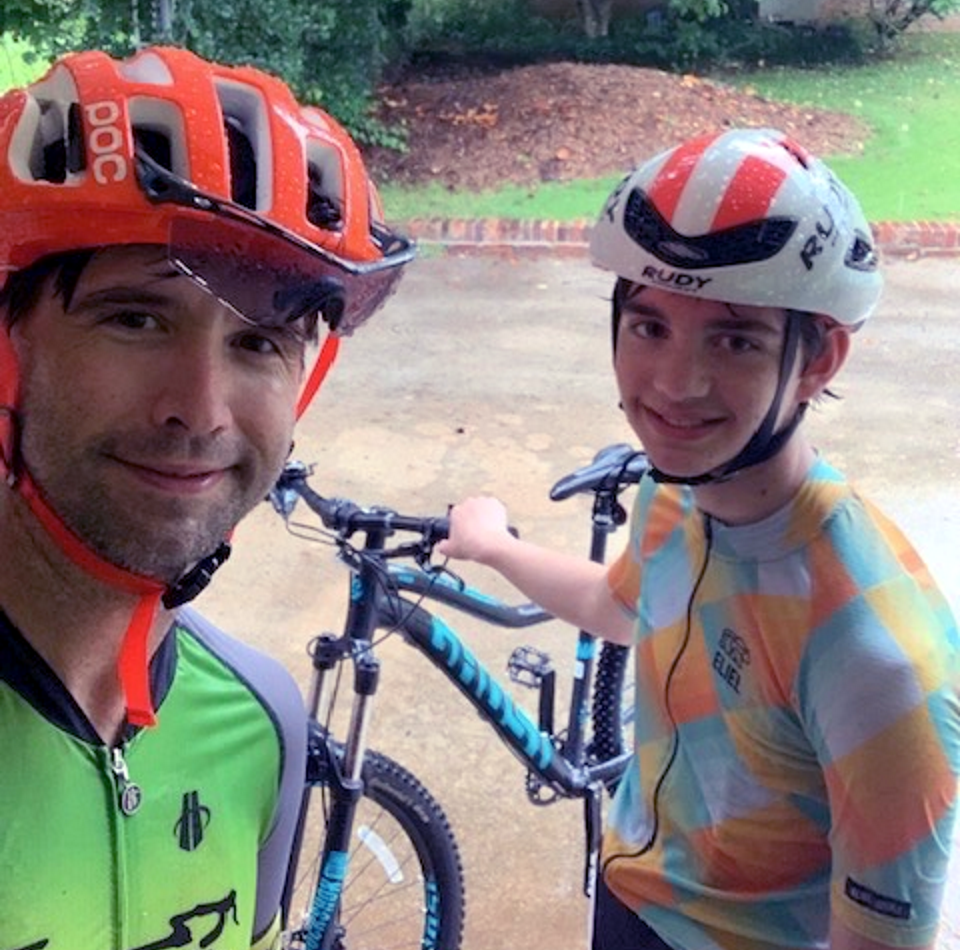 Lamp has more than 20 years involvement with the sport of cycling, with a range of experience from being a racer and officiating races to organizing a long list of cycling events, including the 2017 National Senior Games. Most cyclists will recognize his name from his years of working for USA Cycling as both a Regional Coordinator and as the Director of Event Services. Most local cyclists know Lamp from his years of being an incremental part of the organization of the Cheaha Challenge event weekend.
"I am very excited for this opportunity to work with NEABA and all the event partners to produce the 2022 Cheaha Challenge & ULTRA," said Lamp. "This is a wonderful event that offers something for cyclists of all levels while showcasing some of the best riding in the country."
The 2022 Cheaha Challenge & Ultra will take place the weekend of May 14 – 15, 2022 in Jacksonville, AL, and includes the Chief Ladiga Cruise family ride and a Time Trial. The Challenge and Time Trial both serve as qualifiers for the UCI Gran Fondo & Time Trial World Championships to be held in Trento, Italy in fall 2022. The event is also a qualifier for the Gran Fondo National Series.
Lamp said, "I have been fortunate to be a past participant of the event, as well as someone who assisted the former Ride Director, Brooke Nelson, with organizing the event in previous editions."
Lamp said he will continue to build upon the foundation that the organizers have provided to make this an annual event for so many cyclists in the United Stated and internationally.
New 2022 "Mountains Are Calling" Kit!
The 2022 "Mountains Are Calling" kits is destined to be very popular! Check out the elevation profile and Longleaf Pines incorporated into the artwork on the front and back, and everyone loves the eye-catching green. (Men's and women's sizing available.)
Merchandise pre-orders will close at midnight on February 21st 2022; however, they will have limited quantities/sizes on site at the event. And we will re-open the merchandise store for two weeks starting on Sunday, May 15, 2022 for sales of our event kits "Mountains Are Calling" and for the coveted "ULTRA Finisher" jerseys/bibs/shorts.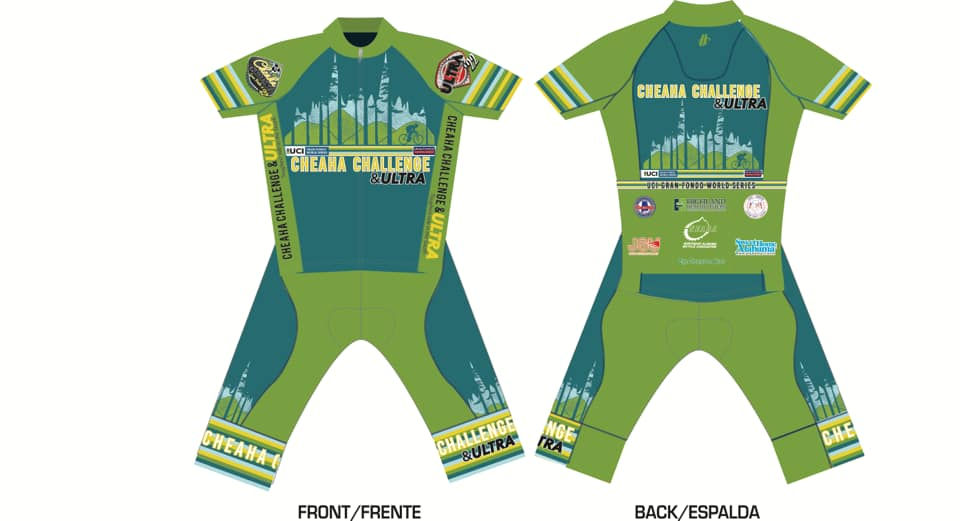 Register NOW and SAVE!
Register now and save before prices rise on January 2nd 2022!
For detailed information and registration, please go to: http://www.cheahachallenge.com
Additional tickets for the Pre-Ride Dinner buffet are $15/each (discounted pricing) for both riders and non-riders, and is catered by Effina's on Saturday, May 14, 2022 from 5-8 p.m. at Pete Mathews Coliseum, Jacksonville, AL.. Buffet includes a pasta bar with multi-options of pasta, sauces, protein, vegetarian and gluten-free options, salad, bread, and dessert.
Post-Ride Buffet is FREE for all registered riders as it is included in your registration fee on Sunday, May 15, 2022 from 11 a.m. – 7 p.m. at Pete Mathews Coliseum, Jacksonville, AL. DO NOT purchase a ticket for yourself if you're a registered rider, but do purchase for your guests at $15 for non-riders (discounted pricing). Buffet is catered by Cooter Brown's BBQ, and will include barbeque, salad, veggies, vegetarian and gluten-free options, bread and dessert.
Where do you order these? On the registration and event info page, scroll down past the registration categories: https://www.bikereg.com/cheahachallenge