Over 24,000 cyclists rode Haute Route Watopia to Prevent Cancer
Over three epic stages on February 26-28, Haute Route took over the virtual world of Zwift, giving riders from 133 countries the chance to compete on a global stage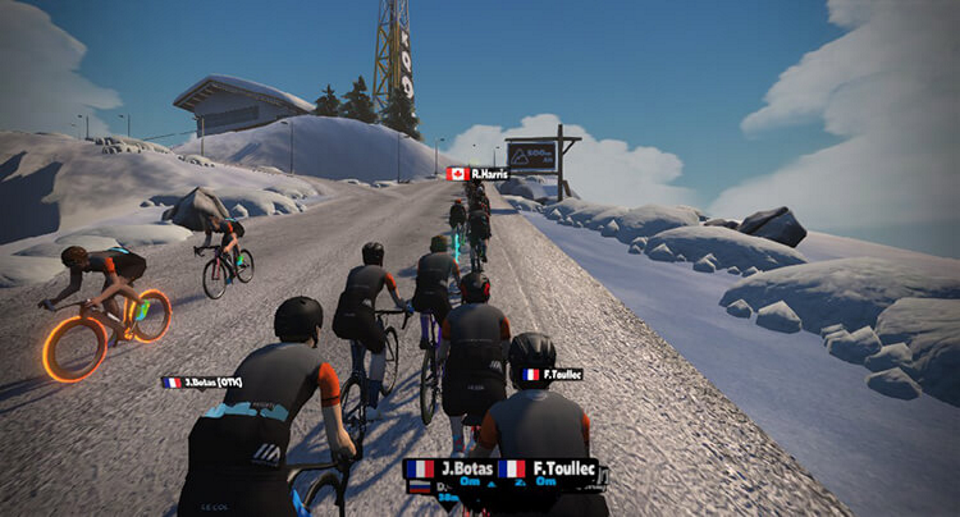 Billed as "the world's most challenging virtual 3-day stage event", Haute Route Watopia pushed riders to the limit as they took on tough routes three days in a row, culminating in the tough Pretzel virtual stage!
Ticking off the virtual paradise's biggest and baddest climbs, riders covered 150km and 3,783m over the three huge stages, accumulating a massive 61 million metres of elevation in the process.
Demand was so high, that the virtual event added several more start times so riders around the world could participate in their chosen time zone with many starts containing over 4,000 riders.
Haute Route, would like to extend a heartfelt thank you for making their first event for 2021 a huge success, to every one of the thousands of riders who took on the challenge and shared their journey.
Riders efforts raised £5,395 for cancer prevention programmes at charity partner, the NOMAN Campaign.
Riders who completed all 3 stages, came away with a brand new 2021 Haute Route kit.
Entrants who completes an individual stage of the Zwift Haute Route Watopia each received a £50 Le Col Discount Voucher.
The NOMAN Campaign still has places available for their European events this summer, including the sold out Haute Route Alps.
You can still join Haute Route on Zwift every Wednesday and Sunday for weekly rides. Enjoy an hour of steady paced riding with passionate cyclists from all around the globe.
Riders who completed all 3 stages, came away with a brand new 2021 Haute Route kit.
For the full 2021 Haute Route Watopia results, please visit: https://www.zwiftpower.com/league.php?id=660
Courtney Nelson (TWENTY20 Professional Cycling) was fastest women overall ahead of Leah Brewer (Team Fearless) and Susanne Freidberg (Vixen/Fox), over 380 women took part in 2021.
Haute Route celebrates its 10th anniversary this year and as well as this virtual event to kick off the year, promises six "real-life" 3-7-day events, around the world in 2021.
VIDEO: 2021 Haute Route Watopia Stage 1
VIDEO: 2021 Haute Route Watopia Stage 2
VIDEO: 2021 Haute Route Watopia Stage 3