Haute Route Dolomites concludes at Cancano Lakes with overall French victory
The world's leading amateur cycling race, which saw more than two hundred competitors from 33 nations competing, ended in the Lombardy locality on Saturday to huge welcome from the region. Overall double victory goes to Loic Ruffaut and Mathilde Terrasson from France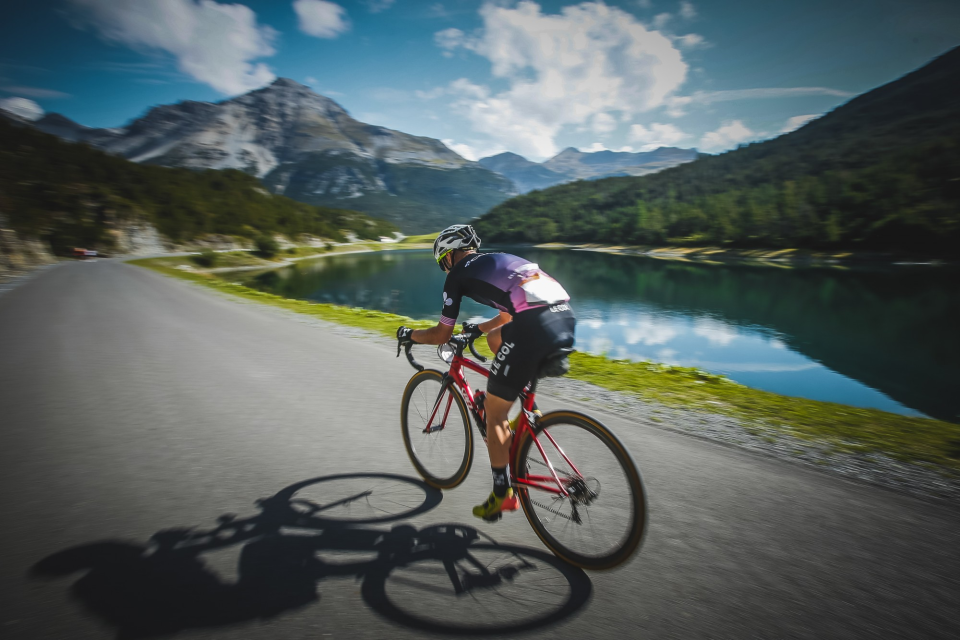 The 2021 edition of Haute Route Dolomites, the Italian Haute Route series staged event and part of the worlds leading amateur cyclist series, concluded on Saturday at the Laghi di Cancano (Bormio - Sondrio). The final stage was the time trial from Bormio to the Cancano Lakes, a 15 kilometres ride with 750 metres of elevation gain.
The fastest rider of the day was Marco Rodero Prada from Spain, who took his second stage victory after the one in Cortina d'Ampezzo. The Spaniard stopped the clock at 27:22.07, ahead of Frenchman Loic Ruffaut (27:43.10) and Ugandan Jordan Schleck Ssekanwagi (27:43.95).
In the overall ranking, Loic Ruffaut leads with Marco Rodero Prada and Jordan Ssekanwagi in second and third respectively. Ruffaut also won the special combined classification between Haute Route Dolomites and Haute Route Alps, the 7 stage event which took place at the end of August and which crossed the French Alps from Megève to Nice.
France also played a leading role among the women, with Mathilde Terrasson winning five stages out of five and of course the final ranking, in which she preceded her compatriot Mathilde Flandinet and Switzerland's Magali Krawiec.
Haute Route Dolomites also rewarded the teams: in the men's team classification Broom Wagon wins, a team composed of Marco Rodero Prada, Paolo Puggioni, Michele Vie, Simon Gergolet and Alessandro Bevilacqua. In the ranking for mixed teams, success for Rcs1, a team composed of Loic Ruffaut, Mathilde Flandinet and Magali Krawiec.
VIDEO: 2021 Haute Route Dolomites
The Race
Haute Route Dolomites ran from Tuesday 31 August through to Saturday 4 September, between Cortina d'Ampezzo and Bormio, across five stages, covering a total of 451 kilometres and 13,450 metres of positive elevation gain across some of the cycling world's most iconic passes including Giau and Falzarego, the Stelvio and the Gavia. More than two hundred competitors took part to the race, from 33 countries and five continents.
"After the stop in 2020, it was a wonderful return. With a five-day event, we have united the mountains of Veneto, Trentino Alto Adige and Lombardy with a spectacular event that has combined, the traditional competitive spirit whilst also offering riders a chance to enjoy some truly unique views. The reception of the cities hosting the stages, Cortina, Trento and Bormio, was excellent, as was the support from the police, local authorities and volunteers, first and foremost the Carabinieri on leave and the Alpini. We are already at work preparing the 2022 edition of the Haute Route Dolomites that will return on the roads travelled in 2021. The details will be revealed in the coming weeks."
Davide Marchegiano, Route Staging and Event Director.
Link to 2021 Haute Route Dolomites results: https://www.timing4you.com/direct/hauteroutedolomites_2021/index-253.htm