Competition: Win a FREE entry into Haute Route Alps!
Once in a lifetime opportunity to ride the world's highest and toughest multi-day event at the most iconic "cycling destination"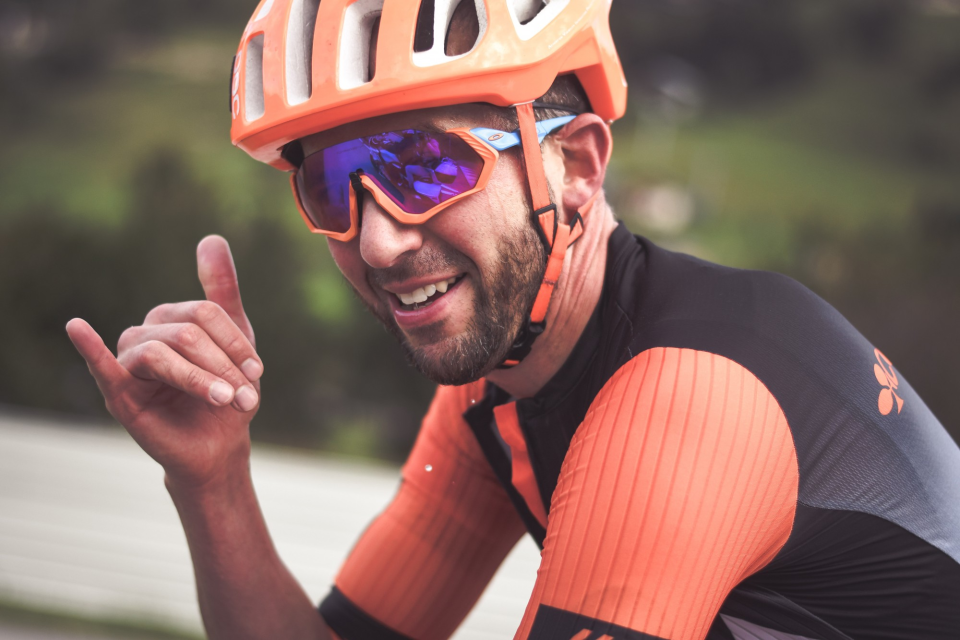 Here at Gran Fondo Guide we're totally stoked! We nearly fell off our chairs when our friends at Haute Route dropped this bombshell!
If you didn't know, Haute Route Alps is the highest and toughest multi-day event for amateurs. Now in its 11th edition, this world class event sells out every year.
The route traverses some of most formidable climbs used in Grand Tours like the Tour de France and Giro d'Italia in the French and Italian Alps.
For foreign visitors, the Alps is one of the most popular tourist destinations. There's so much to see and do, and so many beautiful places to stay for those wanting an unforgettable vacation with family and friends.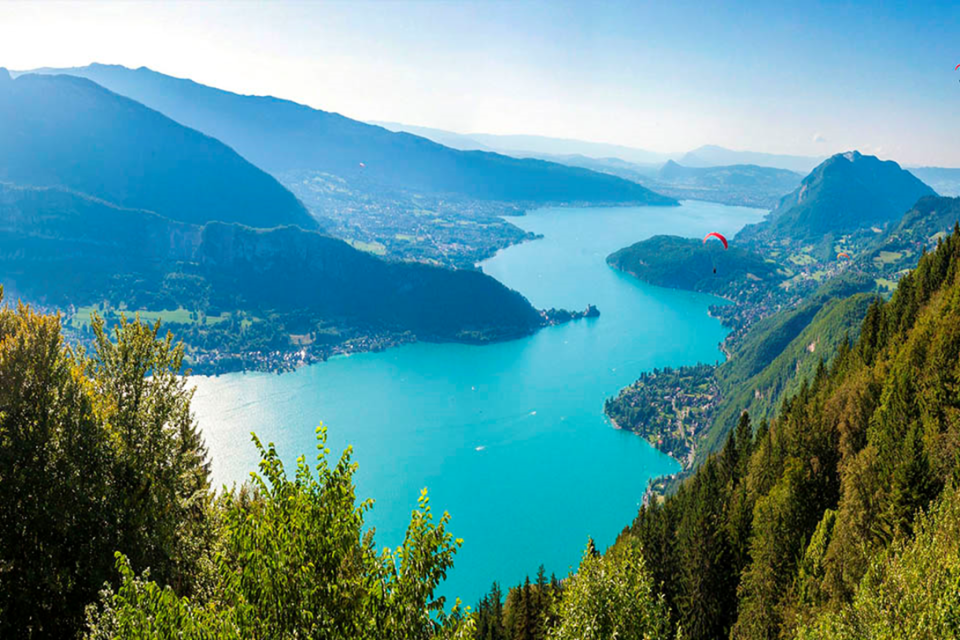 Photo: Lake Annecy, gateway to the French Alps!
Many Haute Route athletes return year after year, not just to test themselves, but to indulge themselves in friendships that will last a lifetime - both old and new. New participants that are prepping for their first attempt are backed up with a great online community called Haute Route Nation.
Knowing Haute Route Alps is the highest, toughest, and founding event of the Haute Route series, it is really the crown jewel of road cycling for amateurs who want to feel like a pro!
Haute Route's key objective is to deliver an unparalleled 'professional' experience for amateur cyclists. This means not only delivering first class hospitality and event management, but all the key ingredients that make up the culture and experience of professional road racing.
Despite being pretty much sold out, Haute Route want to give the Gran Fondo Guide community this once in a lifetime opportunity of an experience like no other in cycling!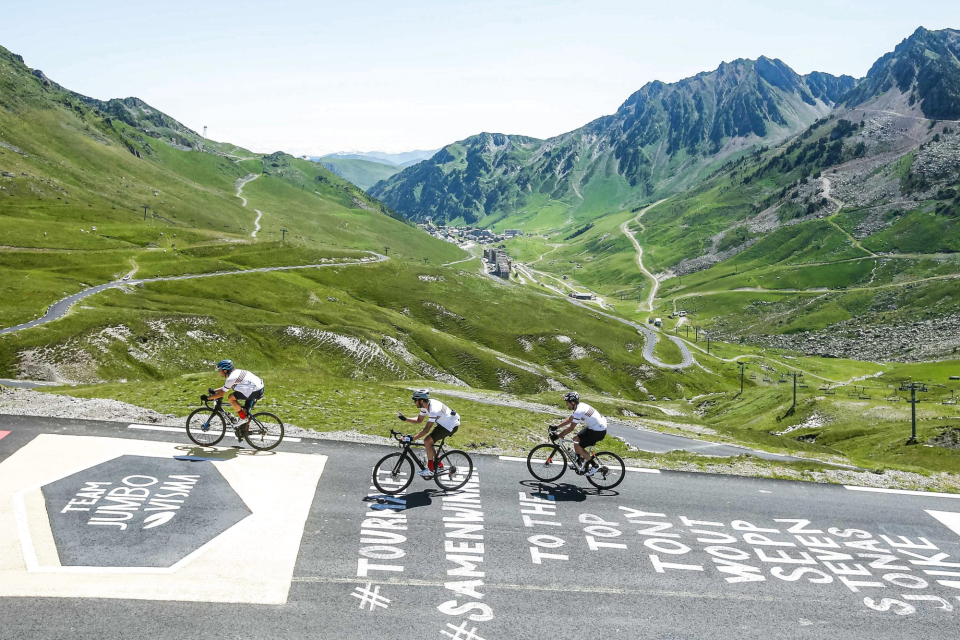 Photo: Experience a full week of riding like a professional in complete luxury - both on and off the bike!
2022 Haute Route Alps
Not for the faint hearted, any determined amateur cyclist can train and prepare for riding the formidable passes in the high Alps.
Taking place between August 21st and 27th, 2022, this year's route is a real classic which travels along some of the original "Routes des Grand Alpes" north from Nice to Megeve with a small detour into Italy to take you over the 2,744 m high Col d'Agnel, used in both the Giro and the Tour.
It takes in other legendary climbs used in the Tour including the mind bending moonscape of the "Casse Déserte" on the Col d'Izoard where Fausto Coppi and Louison Bobet duelled.
The smooth switchbacks of Les Deux Alps where Pantani and Armstrong battled for supremacy, and the one of the newer climbs, the 2,304m Col de La Loze, the summit finish of stage 17 of the 2020 Tour de France, no vehicles are permitted on its maximum gradients of up to 24%!
This is to name just a few of the incredible climbs …
For full information on this year's route, the climbs and details of all 7 stages, please visit: https://www.hauteroute.org/events/overview/alps-2022-en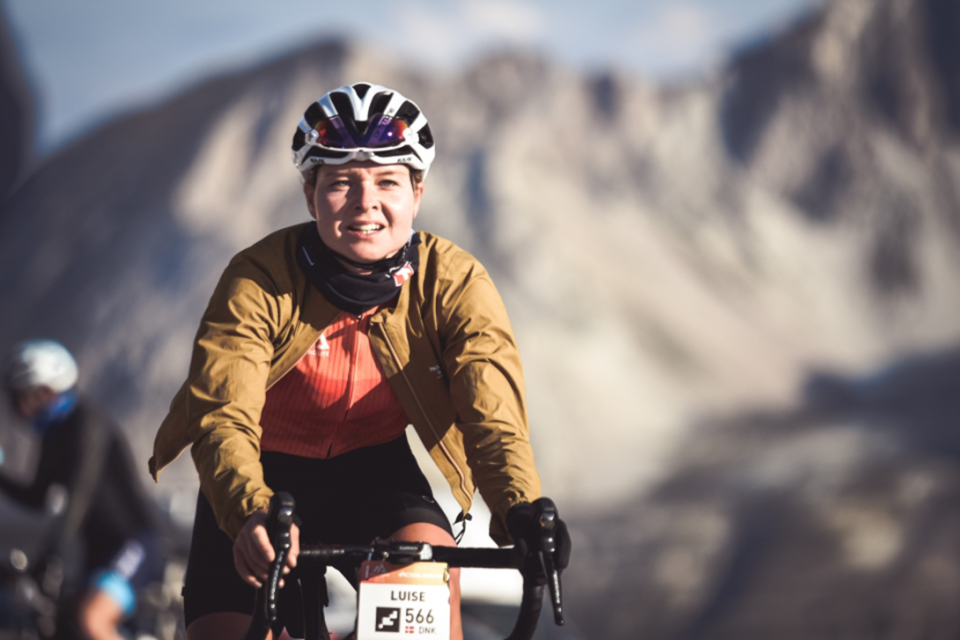 Photo: Any determined amateur cyclist can train and prepare for riding the formidable passes in the high Alps
How to Enter
Entering the competition is easy, click on the button below, fill in the form and press submit.
The competition opens Monday March 21st 06:00am GMT and closes on Monday April 4th 11:59 GMT, only one entry per person is allowed.
The winner will be chosen "at random" and announced on Gran Fondo Guide after the competition closes.
We'll be following the winner's journey from the elation (or shock) of being chosen to crossing the finish line!
The winner must agree to have some basic personal details and photos related to their cycling background and their journey to be published on Gran Fondo Guide in coordination with Haute Route.
Good luck to all Gran Fondo Guide fans and followers and thank you Haute Route!

Gallery: Haute Route Alps 2021