Jan Ullrich: Lance Armstrong Saved My Life
"I was on Marco Pantani's path. Almost dead three years ago"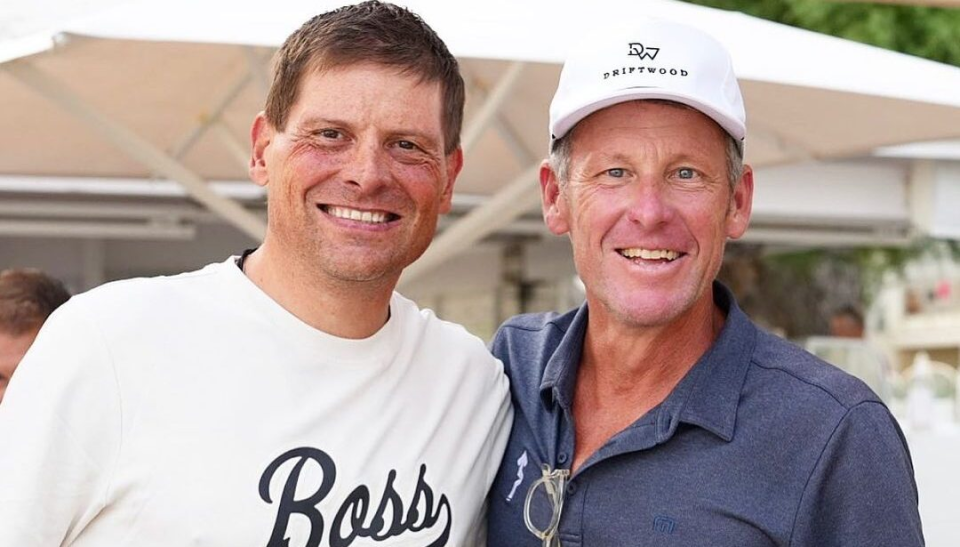 Jan Ullrich made an appearance on Lance Armstrong's The Move podcast and spoke about how he was close to suffering the same fate as Marco Pantani back in 2018.
"It means the world to me, to do a bike tour with Jan Ullrich and get kicked in the ass by him on the bike. Who says great rivals can't be friends?" said Armstrong. Armstrong and Ullrich fought thrilling duels in the Tour de France at the beginning of the 2000's, from which the American always emerged as the winner. His doping past caught up with him later. All Tour titles were stripped from Armstrong after his confession.
For Ullrich, three years after his alcohol and drug crash, he is now returning to life more and more. In an interview with Armstrong, Ullrich reveals how dramatic the situation was in 2018. "I was on Marco Pantani's path. Almost dead, "he confessed. The Italian professional cyclist Pantani was found dead in a hotel room in 2004, died of a cocaine overdose at the age of 34.
Ullrich found salvation at the last moment – thanks to Armstrong, who took care of him. Ullrich thanked the American: "Good friends, like you, brought me back to life."
"Cycling is good for you. Hang out with friends. Love. My children. My family. I had forgotten all that. That was my problem," Ullrich said.
"God gave me this body and God gave me this talent. With me it's either nothing or full throttle. I have my coach for my back muscles. I train every day and drink water".
"I stopped drinking alcohol and stopped using drugs three years ago. Now I live very healthy, my girlfriend cooks very healthy for me. This brought me to a good shape and a good feeling."
Lance Armstrong gave his former rival huge praise saying: "You drastically changed my life. You challenged me as a man".
"We came through a crazy time and a f*cked-up time and we all navigated it differently. But we're here and we've got this man back, fit and healthy. This is certainly one of the highlights of my year."
Ullrich said "My brain is clean, my body is in good shape. I have some good ideas, a great team around me. But it's all just beginning. "
At the end of the podcast, Armstrong takes off his hat. "When I see him here now and compare it with the man from three years ago: It's one of the biggest comebacks in the world," he says respectfully.
VIDEO: The Move Podcast with special guest Jan Ullrich