Contador, Ullrich, Freire and Beloki headline Mallorca 312 Gran Fondo
A few drops of rain did not deter 4,500 participants lining up at 6.30 am in front of the Hotel Association Playa de Muro on the Island of Mallorca this Sunday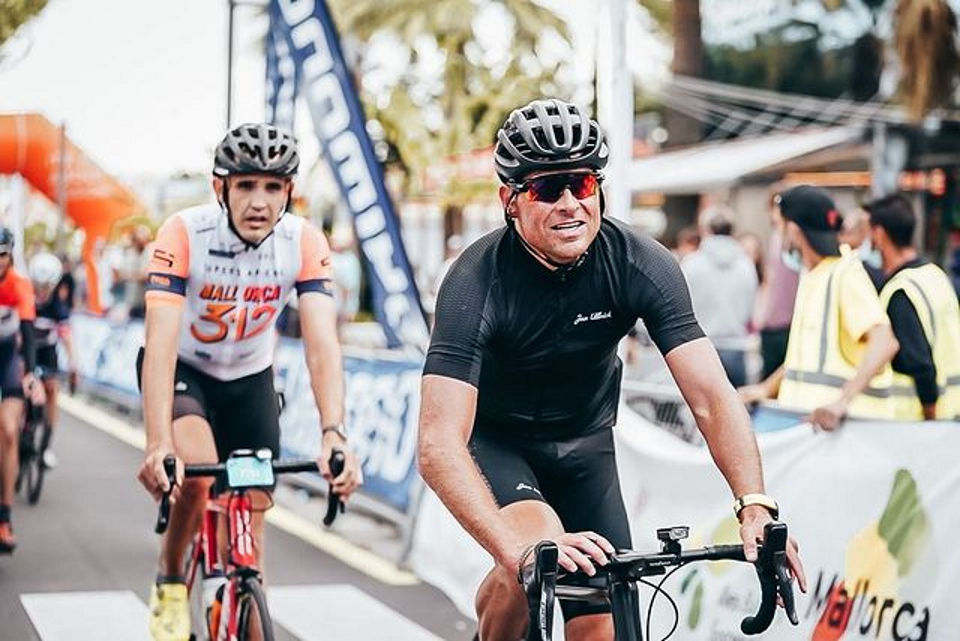 Photo: A very happy Jan Ullrich crosses the finish line at 2021 Mallorca 312 (credit: milestone series)
At the head of the peloton was Mavi García, the first woman honored with the number 312 of the test, the winner of the three grand tours Alberto Contador, Jan Ullrich the former cyclist winner of the Tour de France of 1997, the triple world champion Óscar Freire, the three-time podium in the Tour de France, Joseba Beloki and Pedro Horrillo. All participants are currently traveling the roads of the island to complete the distance of 167, 225 and 312 kilometers.
Jan Ullrich completed his longest bike ride since the 1997 Milan - San Remo, having trained hard for the Gran Fondo Mallorca 312km route, which contains over 5,000 vertical metres of climbing.
The honoree Mavi García recalled in the starting line that for her it is an honor to be the number 312 as a Mallorcan, "I will go on the fly according to sensations and enjoying the atmosphere". Ullrich once again expressed his joy at reuniting with his former rivals and especially with Joseba Beloki. For his part, Alberto Contador said that "rain is not a problem and will be part of this edition of Mallorca 312".
The mayor of Muro Antoni Serra was in charge of cutting the ribbon at the exit.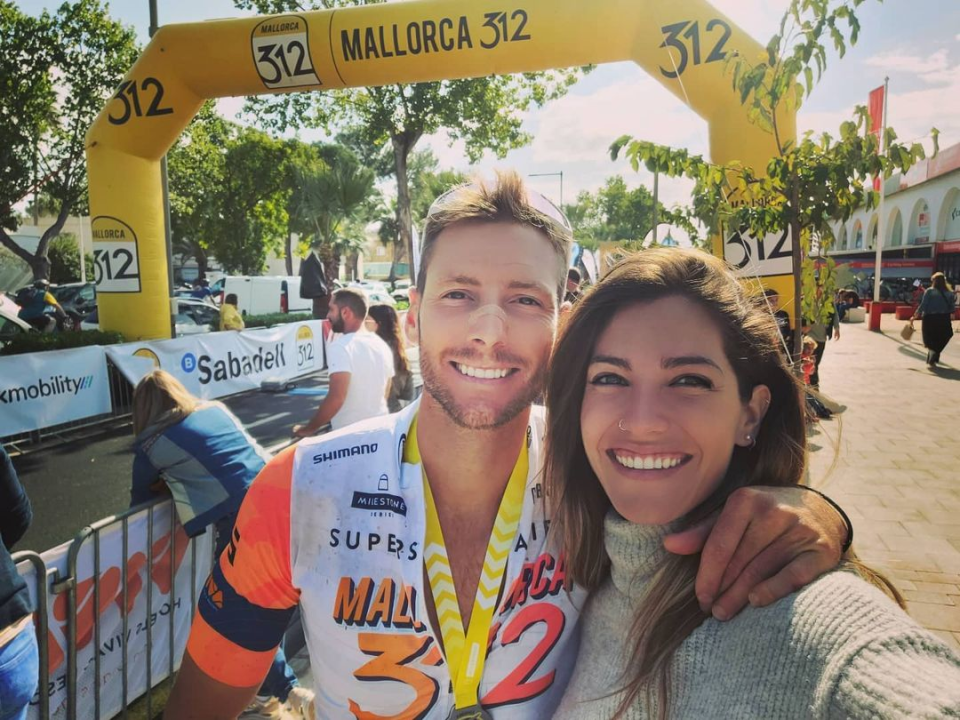 Photo: My Champion! Credit: @ainotna.gf
Dominic Aigner (dasGYM Team) was fastest on the 312km route finishing in 9h 26m 31s, Aurelien Hornuss (Sa Colabra Cycling Club) was second and Jonathon Smith (Onyx RT) was third in the mens overall category.
For the women on the 312km route, Nikky Alberts (Ulysees) was fastest in 10h 29m 33s outsprinting Nicolien Luijsterburg (RETO Arnhem) on the finish line, Yvonne Margraf was third.
The first cyclist to complete the 167km route was Pere Amengual with a time of 4h 52m 23s. The first woman to complete the 167km route was Elspethkatie Storrar with a time of 6h 11m 40s.
More to follow shortly ...
How did the Pro's do?
Mallorca 312
Jan Ullrich 10h 59m 56s
Jose Beloki, Pedro Horrillo 12h 39m 9s
Mallorca 225
Alberto Contador 7h 12m 58s

Mallorca 167
Mavi Garcia 5h 29m 38s
Oscar Freire a 6h 40m 41s
The Mallorca 312 has also shared a part of its route with the Mallorca Paracycling Tour Adapted Cycling Competition and its winner has been Thomas Frühwirth, who in 2020 was selected for the Tokyo 2020 Paralympic Games in Japan.
Click here for the 2021 Mallorca 312 Results: https://live.copernico.cloud/races/mallorca-312-17557/results
Click here for some initial photos from Sport Photo Mallorca: https://www.instagram.com/sport.photo_mallorca
For more information, please visit: https://milestoneseries.cc/event/mallorca-312