Over 1,000 Women Take Part in the 2023 Mallorca 312 Ok Mobility
The European "Rite of Passage" Gran Fondo, spanning 312km across the Spanish island of Mallorca, sold out in just 10 hours with 8,000 riders. This year over 1,000 of them were women.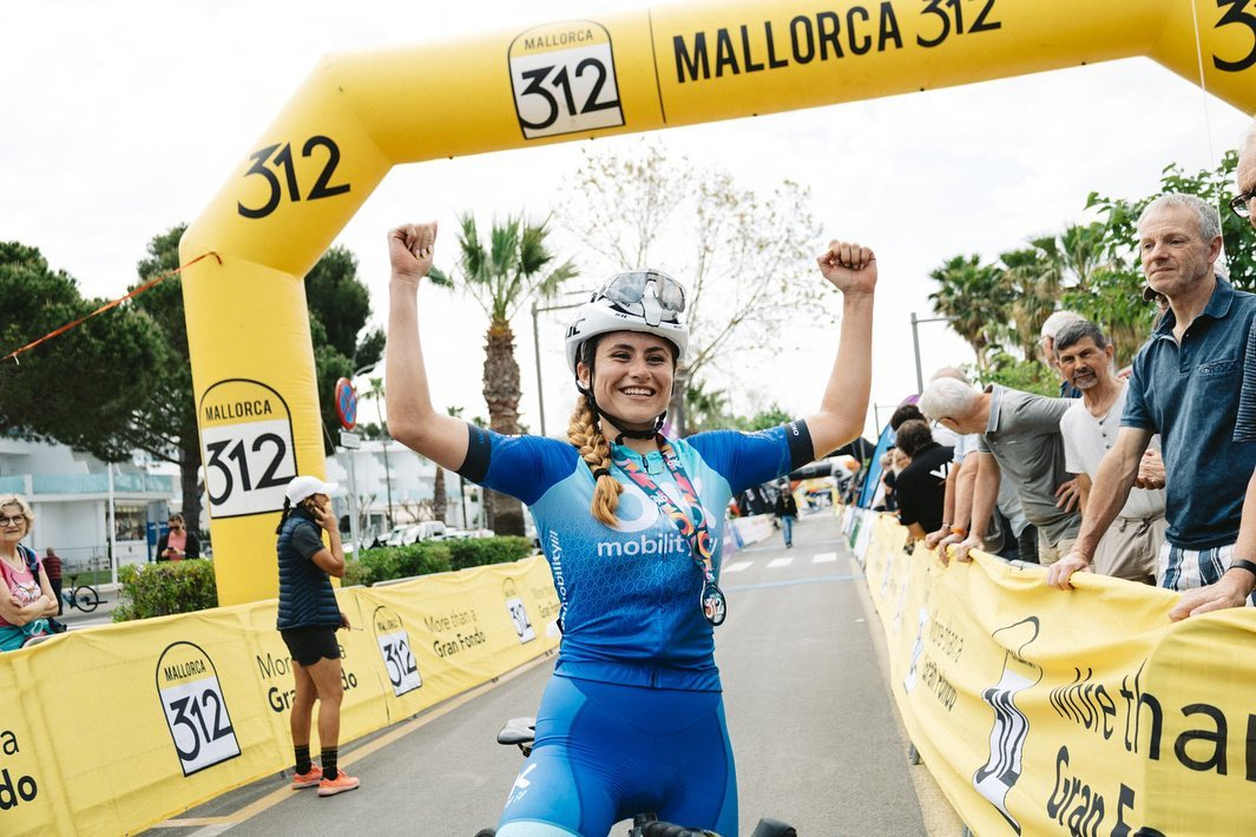 Photo Credit: @laurasalva_
Having sold out in less than a day, the 13th edition of Mallorca 312 on the island of Mallorca, part of Spain featured 8,000 riders, the same number as in the last four editions of the gran fondo.
This year, as sport of amateur cycling continues to grow and more women take up the sport, over 1,000 were female riders. All 8,000 riders took in the heights of the Serra de Tramuntana on closed roads and the north of the island.
In the full 312km distance local cyclist Alejaandro Martinez (Qromia CC) won his first Mallorca 312km OK Mobility in a time of 9h 5m 53s, outsprinting Belgian Koen Van Geyt (granfondoteam.be) after a long battle. Third place finisher Roman Locher (Thömus WindowMaster by Wyss Training) finished 6 minutes later.
In the women's 312km distance, Belgian Katleen Luypaert (granfondoteam.be) was the fastest in a time of 10h 12m 56s ahead of Ivonne Margraf in second 20 mins behind and Pilar Mansilla Ferragud (AsBike Féminas) in third an hour behind.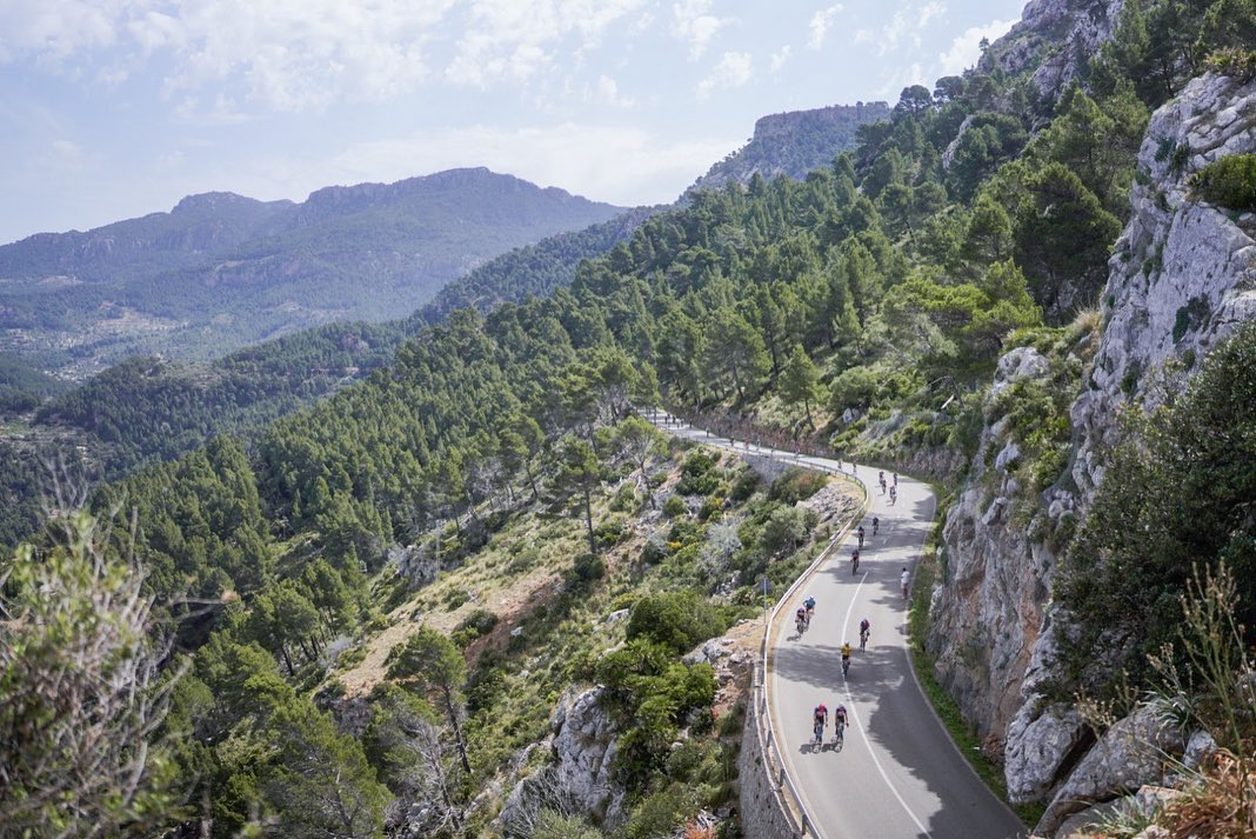 Photo Credit: @laurasalva_
In the medium 225km distance, Patrick Hagenaars was fastest in a time of 6h 33m 11s, ahead of Chabert Hans in second five minutes behind and Hornuss Aurelien in third.
In the women's 225km distance, Marie Lepoutre was fastest in a time of 8h 21m 42s, ahead of Carine Bauer in second five minutes behind and Nuria Tauler Lorenzo 7 minutes behind in third.
In the shorter 167km distance, local cyclist Sergio Llull Ruiz was fastest time of 4h 42m 56s, ahead of Joan Batle Caimari in second and third Abdon Vich Alvarez in third.
In the women's 167km distance, Ainhoa Moreno Ossowsky was fastest in a time of 5h 16m 43s ahead of Florizoone Vernique 8 minutes behind in second and Martyna Wisniewska 25 minutes behind in third.
Former professional cyclists included Italians Vincenzo Nibali and Ivan Basso, Spaniards Alberto Contador, Joseba Beloki, Pedro Horrillo, Óscar Pereiro and Óscar Freire, Ireland's Sean Kelly and Germany's André Greipel. Also taking to the start line was the manager of football's reigning World Cup champions, Argentina's Lionel Scaloni.
Vincenzo Nibali rode with the special bib number of 312.
Link to 2023 Mallorca 312 Ok Mobility results: https://sportmaniacs.com/es/races/mallorca-312-3596#results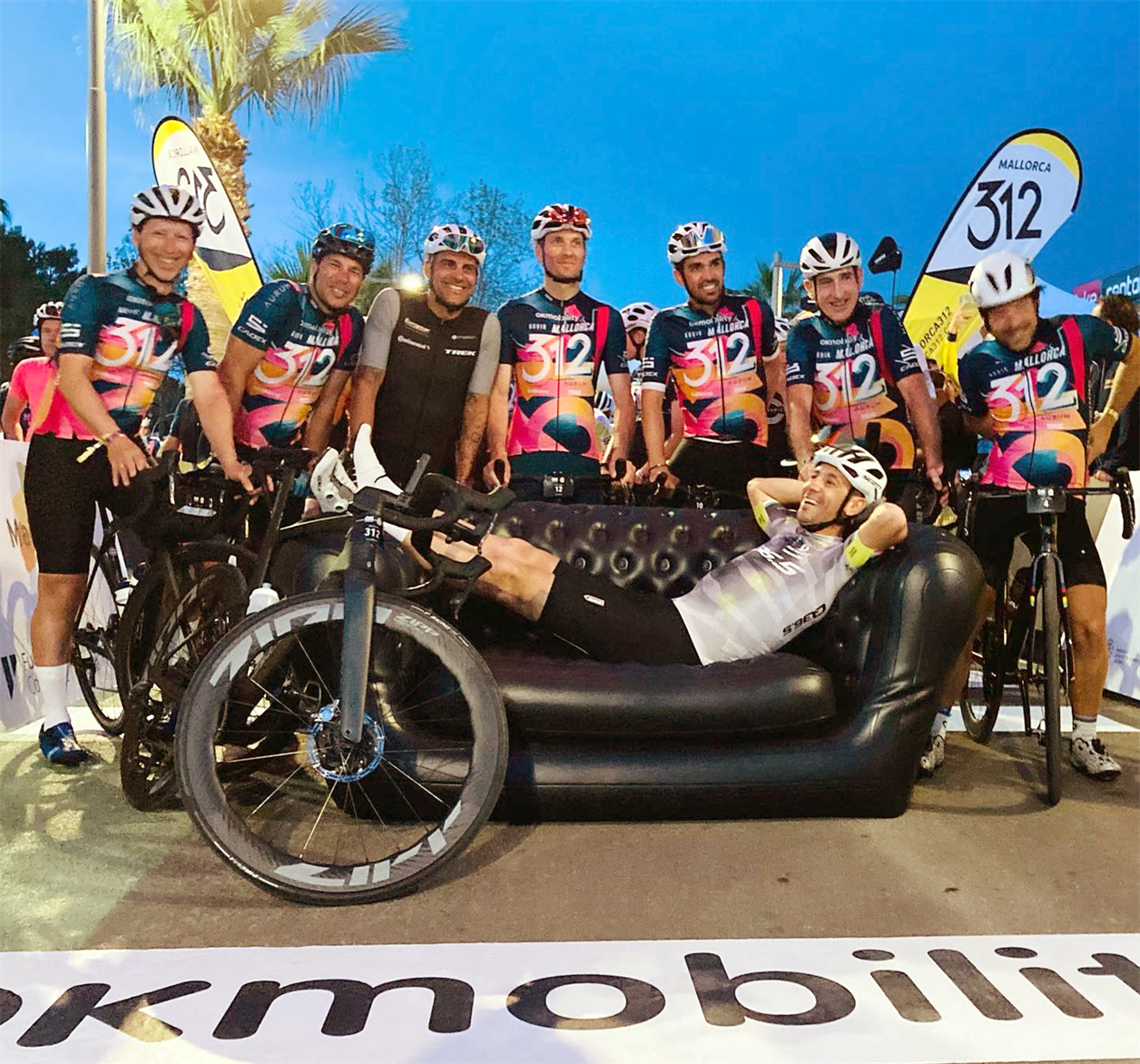 Photo Credit: @laurasalva_