Colin Strickland loses sponsors after Mo Wilson's Murder
Some of Colin Strickland's main sponsors distance themselves after details surface of his involvment in the tragic murder of Moria "Mo " Wilson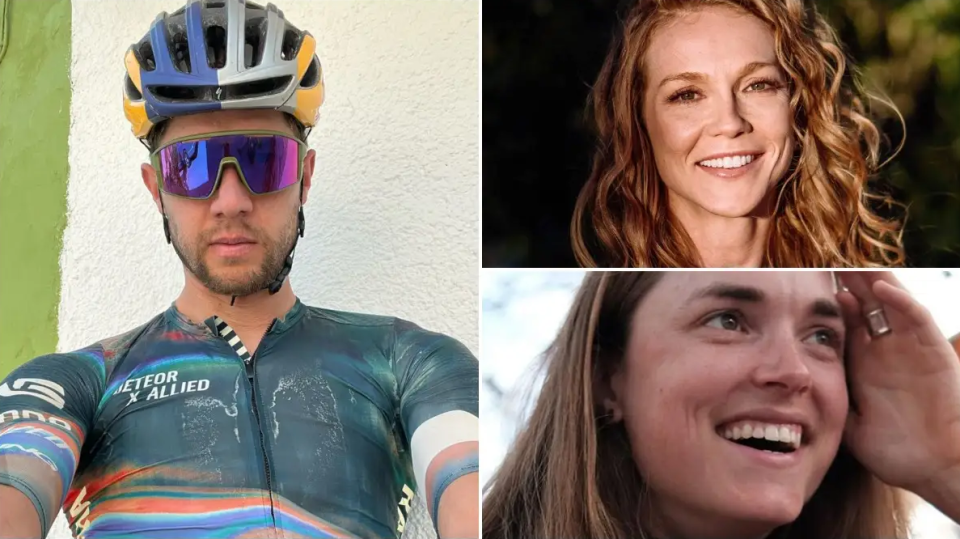 The 35-year-old professional gravel runner is on the front pages of the media worldwide after his missing partner Kaitlin Armstrong is accused of the murder of Wilson.
Over the weekend, Specialized, Strickland's sponsor for helmets, shoes, tires and mountain bikes – was the first major brand to terminate their contract.
"As of Saturday, May 21, Specialized has terminated its contract with Colin Strickland and will no longer be an athlete sponsor for the brand," a statement said. The company did not provide details on why the contract was terminated.
Now, Strickland is seeing other sponsors reconsider their deals following the high-profile case that is gaining attention in the national and international media.
The pull-back from Strickland is the latest result from Wilson's tragic May 11 shooting in Austin, Texas.
In addition to Specialized, Strickland is also sponsored by Red Bull, Allied Cycle Works, Rapha, The Meteor Cafe and Enve Wheels.
Red Bull, the international energy drink giant, have been sponsoring Strickland since 2017 stated "This is a matter for the authorities ", and the company declined to comment further.
On Monday, Allied Cycle Works issued a statement, "We continue to monitor all developments related to the story and we have no additional information other than those that have been made public. "Given the circumstances, Colin Strickland is not expected to represent the Allied in future games"
Strickland has had a contract with the Arkansas Bentonville bicycle brand since the spring of 2019. His contract does not officially expire until December 2022, but a spokesman for marketing and public relations firm Allied said contact had not been formally terminated.
In the affidavit and arrest warrant filed by the Travis District Court the same day, Strickland spoke about his relationship with both Armstrong and Wilson in a volunteer interview.
Strickland, who claims to have had a brief affair with Wilson last fall, said he was with Wilson just hours before her death on May 11, unknown to Armstrong.
An affidavit reveals that the two went for a swim in the Deep Eddy pool in Austin and then ate at the Pool Burger. The affidavit states that Strickland left Wilson at her friend's house where she was staying and left without entering the house.
A few minutes later, a car registered to Armstrong pulled up. About an hour and a half later, Wilson's friend returned home to find the 25-year-old bleeding to death with multiple gun shot wounds from a 9mm pistol, the affidavit said.
Strickland claims he hasn't seen Armstrong since May 13th.
Meanwhile, police are continuing to search for Armstrong, who has been missing since last week.
An arrest warrant was issued for Armstrong on May 19, and the 34-year-old is now on the run and wanted by US Marshals.