Mo Wilson's killer last seen in New York's LaGuardia Airport after Texas Police let her go
Kaitlin Armstrong, the woman suspected of the murdering top U.S. gravel rider Mo Wilson, was spotted on CCTV at Austin Airport catching a flight to New York three days after the killing. Boyfriend Colin Strickland fears becoming her second victim and goes into hiding
Close friend David, 42, of Lockhart, Texas, said: 'None of us can sleep. He's staying out of sight until she's caught. I do know where he is but I'm not mentioning where for his safety.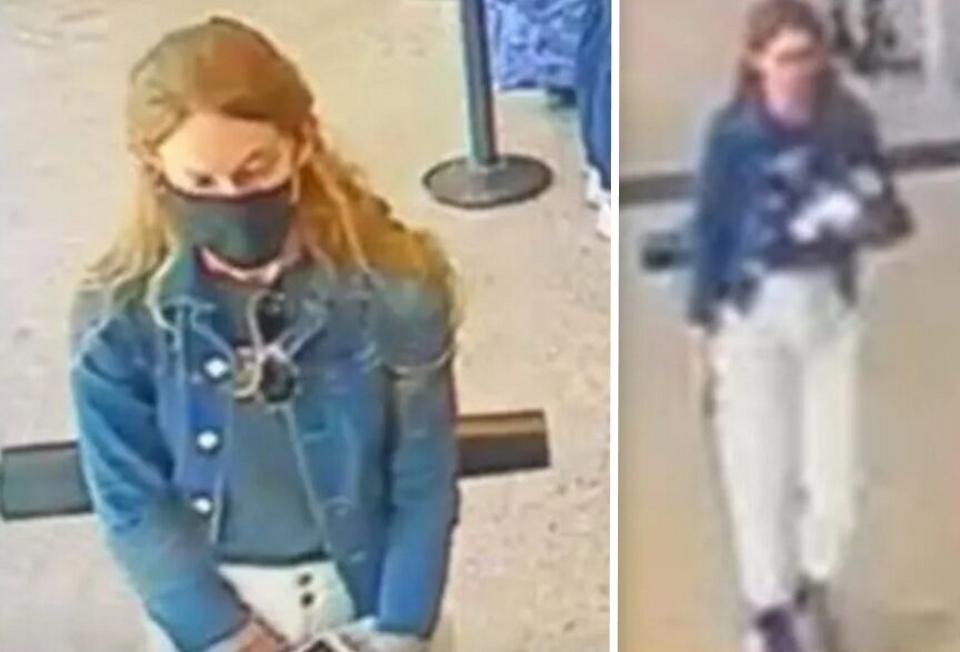 Armstrong - a yoga teacher and real estate broker - was released while being questioned by cops when it was realized an exisiting warrant they had brought her in expired.
The exisiting warrant dated back to 2018, when Armstrong Botoxed-and-dashed from a spa in Austin owing $650 for the procedure.
When the yoga teacher was questioned about her boyfriend's affair, she reportedly 'rolled her eyes in an angry manner.'
When authorities asked if she was 'upset' and 'just in the area,' Armstrong reportedly nodded her head and admitted it 'didn't look good,' the affidavit read.
Armstrong terminated the interview and walked free.
According to investigators, Wilson was shot many times with a 9mm handgun. According to the affidavit, Strickland told officers that he and Armstrong both own 9mm pistols, but that he has never fired his.
Armstrong, partner of pro gravel rider Colin Strickland subsequently had a warrant issued for her arrest as the police in Austin suspect she shot dead Mo Wilson on May 11th.
It is suspected she carried out the murder because Wilson had been romantically involved with Strickland late last year and Armstrong was said to be incensed when she found out about the relationship.
Armstrong's 9mm gun was later matched to the killing after balistics tests.
She is now charged with Wilson's murder but has gone on the run and is being sought by US Marshalls.
She was spotted on CCTV at Austin Airport catching a flight to New York LaGuardia Airport three days after the killing.
She was seen at Austin-Bergstrom International Airport wearing a black mask covering her face, a denim jacket, a black shirt, white jeans and carrying what appears to be a yoga mat on her shoulders.
BREAKING: US Marshals Service says Kaitlin Armstrong left Austin on May 14th. She boarded a flight at ABIA to Houston Hobby and then flew to New York City. The search continues to find her. She is wanted in the shooting death of cyclist Moriah Wilson. pic.twitter.com/6rTtPtvvSq

— Chris Walker (@WalkerATX) May 25, 2022
Silencer may have been used in shooting
Neighbors believe a silencer was used to kill cyclist Moriah 'Mo' Wilson on May 11
David Harris, 47, owns and lives next door to the East Austin apartment where Wilson, 25, was murdered.
Harris was home when the murder took place and believes the only way he would not have heard the Sig-Sauer 9mm allegedly used as a murder weapon go if is if it was used with a suppressant.
He may also have heard Armstrong fleeing the scene on Wilson's bike, which was later found hidden beneath thick bamboo some 20 yards from the crime scene.
The engineer described how he walked into his garage and partially raised his garage door around the time of the shooting.
After doing so, he heard someone running down the stairs that lead to the front door of the property where Mo Wilson was staying.
Killing made to look like bike theft
He then thought he heard a bicycle traveling southbound through the alleyway away from the apartment.
David told the press "I heard somebody leave but I didn't see anyone with my own eyes.
"I had the sense that a bike was leaving. It was not a motorcycle.
"Maybe it was Armstrong leaving on the bike and she wanted to make it look like a theft.
"I think I would have heard gunshots next door if she was using a 9mm so the shooter must have used a suppressor.
"It's shocking, this is not that messed up of a neighborhood.
"I've lived here for about 11 years and there's a few sketchy people but all in all I never feel unsafe. This is kind of a freak incident.
An anonymous caller told police that Armstrong was "shaking in anger" when she discovered her boyfriend's relationship with Wilson in January this year.
Colin Strickland loses his Sponsors and goes into Hiding
Some of Colin Strickland's main sponsors distanced themselves after details surface of his involvment in the tragic murder of Moria "Mo " Wilson
The 35-year-old professional gravel runner is on the front pages of the media worldwide after his missing partner Kaitlin Armstrong is accused of the murder of Wilson.
Friends of Armstrong's boyfriend Colin Strickland, 35, told me press he fears becoming her second victim and has 'got out of Dodge completely' until she is caught.
Close friend David, 42, of Lockhart, Texas, said: 'None of us can sleep. He's staying out of sight until she's caught. I do know where he is but I'm not mentioning where for his safety.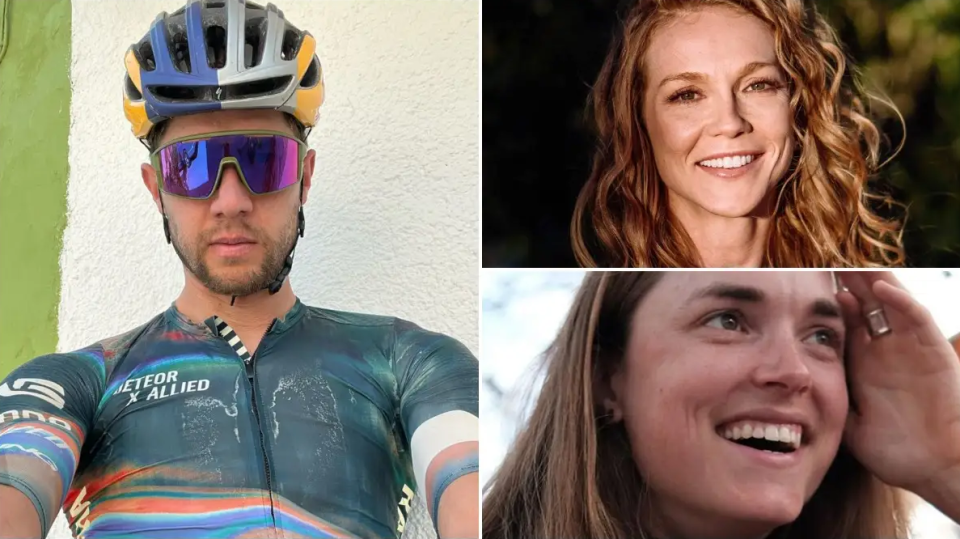 Over the weekend, Specialized, Strickland's sponsor for helmets, shoes, tires and mountain bikes – was the first major brand to terminate their contract.
"As of Saturday, May 21, Specialized has terminated its contract with Colin Strickland and will no longer be an athlete sponsor for the brand," a statement said. The company did not provide details on why the contract was terminated.
Now, Strickland is seeing other sponsors reconsider their deals following the high-profile case that is gaining attention in the national and international media.
The pull-back from Strickland is the latest result from Wilson's tragic May 11 shooting in Austin, Texas.
In addition to Specialized, Strickland is also sponsored by Red Bull, Allied Cycle Works, Rapha, The Meteor Cafe and Enve Wheels.
Red Bull, the international energy drink giant, have been sponsoring Strickland since 2017 stated "This is a matter for the authorities ", and the company declined to comment further.
On Monday, Allied Cycle Works issued a statement, "We continue to monitor all developments related to the story and we have no additional information other than those that have been made public. "Given the circumstances, Colin Strickland is not expected to represent the Allied in future games"
Strickland has had a contract with the Arkansas Bentonville bicycle brand since the spring of 2019. His contract does not officially expire until December 2022, but a spokesman for marketing and public relations firm Allied said contact had not been formally terminated.
In the affidavit and arrest warrant filed by the Travis District Court the same day, Strickland spoke about his relationship with both Armstrong and Wilson in a volunteer interview.
Strickland, who claims to have had a brief affair with Wilson last fall, said he was with Wilson just hours before her death on May 11, unknown to Armstrong.
An affidavit reveals that the two went for a swim in the Deep Eddy pool in Austin and then ate at the Pool Burger. The affidavit states that Strickland left Wilson at her friend's house where she was staying and left without entering the house.
A few minutes later, a car registered to Armstrong pulled up. About an hour and a half later, Wilson's friend returned home to find the 25-year-old bleeding to death with multiple gun shot wounds from a 9mm pistol, the affidavit said.
Strickland claims he hasn't seen Armstrong since May 13th.