Maryland Cycling Classic Supported by UnitedHealthcare Releases Full Schedule of Weekend Events
America's Top-Ranked Pro Cycling Race to Feature Weekend of Family-Friendly Events from Thursday, September 1 – Sunday, September 4, 2022 in Baltimore, MD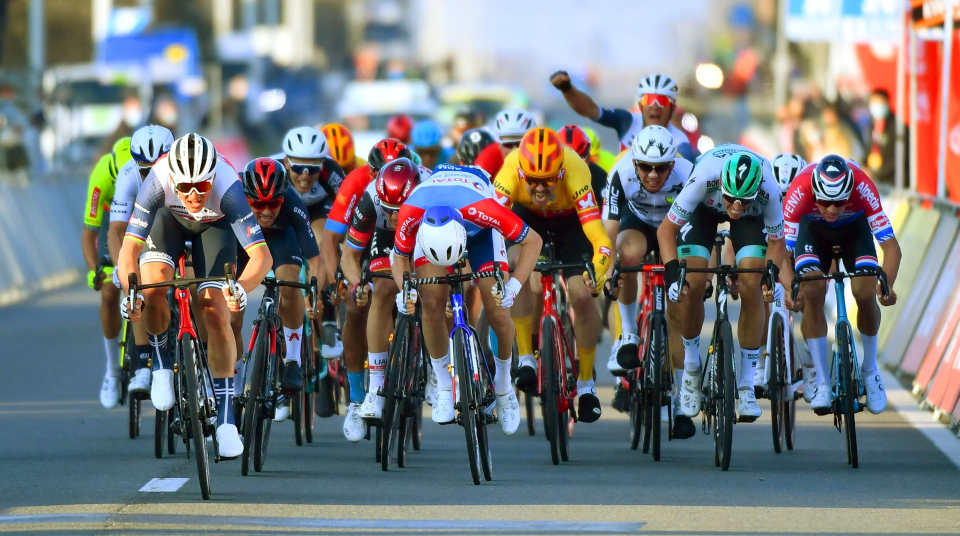 The Maryland Cycling Classic supported by UnitedHealthcare today announced its schedule of events for Labor Day weekend beginning Thursday, September 1 and culminating with America's top-ranked professional road cycling race on Sunday, September 4, 2022, in Baltimore, Md. Featuring a wide range of activities for the entire family to enjoy, the weekend will include a community "Bike Jam" free to the public and open to children, families, and cyclists of all ages, street festivals, stage presentations to introduce the professional cyclists, and a Health & Wellness Expo on race day.
Fans can find more details and the full schedule of events at marylandcyclingclassic.us.
The inaugural event will kick off with a City and County Bike Proclamation on Thursday, September 1, followed by several events for the community throughout the weekend, including a series of school visits by athletes and community ambassadors to educate children on bike and helmet safety, as well as the UHCCF Bridges of Hope Ride presented by Kelly Benefits on September 2, the official charity ride of the event. Participating cyclists will ride parts of the Maryland Cycling Classic professional course and support the UnitedHealthcare Children's Fund.
The full schedule of events includes*:
Thursday, September 1
- School Visits and Youth Activity Booklet
- Community ambassadors and professional cyclists will visit local elementary schools in the city of Baltimore and Baltimore County to educate children on bike and helmet safety
- The Maryland Cycling Classic will also provide a Youth Activity Booklet including detailed curriculum on cycling-related activities using math, geography, and science to 21st Century Schools in Baltimore along with Hero Cards
- The Youth Activity Booklet is also being distributed to summer programs and will be available online
- "Bike Jam" Community bike ride @Patterson Park: 4:30 pm – 7:00 pm (Pulaski Monument)
- A community bike ride for children, families and cyclists of all ages will take place around Patterson Park on Thursday afternoon
- Baltimore Mayor Brandon Scott, Olympic athletes and ambassadors will participate The Bike Jam will include bike maintenance stations, bike helmet, and safety clinics and bike course teaching "Rules of the Road", and a 1.5-mile "Slow Ride" with Olympians
- Local food vendors will be on-site, and a DJ will provide entertainment during the ride
Friday, September 2, 2022
- Team Introduction: 6:00 pm – 9:00 pm / Stage Presentations: 6:45pm – 7:15pm
- Lancaster St. between Exeter St. and S. Central Ave (HarborEast)
- Fans will be introduced to the cyclists from 16 teams and more than 25 countries around the world, including Tour de France participants, Olympians, and World Champions
- Exhibitors, including a beer lounge, will be available
Saturday, September 3, 2022
- UHCCF Bridges of Hope Ride p/b Kelly Benefits: 8:00 am – 1:00 pm
- Start and finish: 1 Kelly Way, Sparks, MD 21152
- The official charity ride for Maryland Cycling Classic will take riders through parts of the professional course and benefits the UnitedHealthcare Children's Foundation
- To register, visit marylandcyclingclassic.us
Sunday, September 4, 2022
- Maryland Cycling Classic supported by UnitedHealthcare: 1:30 pm – 6:00 pm
- Start: Sparks, MD (Kelly Benefits Headquarters)
- Finish: Inner Harbor at Pratt St & Market Pl.
- Activities at Finish Line: 2:00 – 3:30 pm
- Fan Festival: 1:00 – 6:30 pm
- Cross Streets of E. Pratt and Market Streets (Inner Harbor Area, next to Columbus Center)
- Awards Ceremony at the Finish Line: Est. 15 Minutes After Race
Host partners of the Maryland Cycling Classic supported by UnitedHealthcare include the City of Baltimore, Visit Baltimore, Baltimore County, and the State of Maryland. The event is sanctioned by the UCI and USA Cycling and is managed and marketed by Medalist Sports, LLC of Peachtree City, GS., and KOM Sports Marketing of Colorado Springs, CO, professional road cycling leaders for the past two decades. The event is a production of the Sport & Entertainment Corporation of Maryland.
* Please note, schedule is subject to change. Please visit MarylandCyclingClassic.us for the most up-to-date information.