Where to Watch Maryland Cycling Classic Supported by UnitedHealthcare on Sunday, September 4, 2022
Live Streaming and Over-the-Air Broadcast Schedules Along with Best Places to Watch Course-side Announced
The first-ever Maryland Cycling Classic supported by UnitedHealthcare, takes place Sunday, September 4, 2022, and fans throughout Baltimore County and the city of Baltimore can enjoy the action course-side, while fans worldwide can watch through various live broadcast and livestream options.
The Maryland Cycling Classic is the top-ranked one-day professional cycling race in America and will feature 16 teams of world class professional athletes from over 20 countries. The course is a diverse 120-mile (194 kilometer) route that takes riders from the rolling pastoral countryside of Baltimore County to the urban landscape and waterfront of central Baltimore. It is a free, world-class event and will feature recent Tour de France stage winners, Olympians, and National Champions.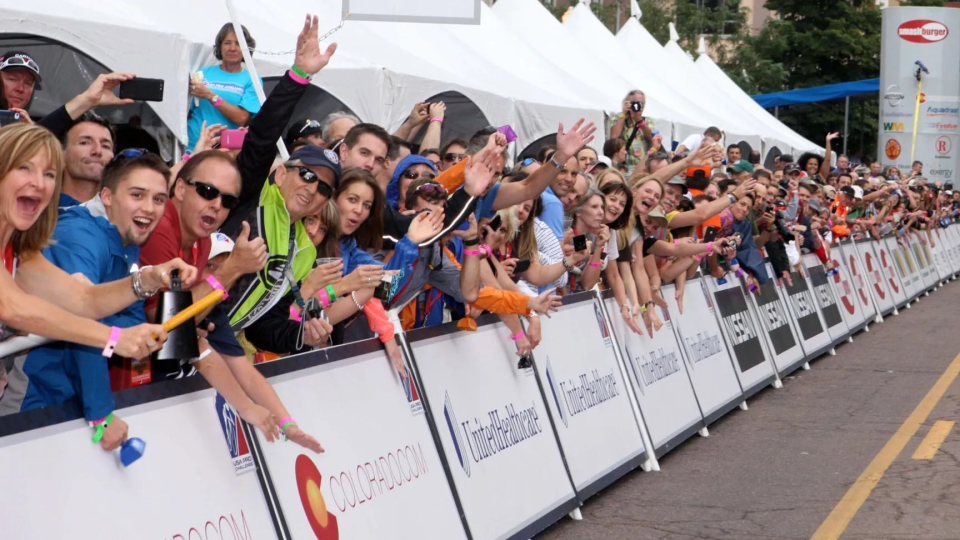 BROADCAST – Where to Watch
- Global Cycling Network+ (live stream, worldwide) 1:30 pm to 6:15 pm, Eastern Standard Time (EST)
- Tour Tracker (download free mobile app, live stream, U.S.): 1:30 pm to 6:30 pm, EST
- MarylandCyclingClassic.us (Tour Tracker live stream, U.S./Canada): 1:30 pm to 6:30 pm, EST
- WNUV – CW (Baltimore, local/regional, Live Over the Air): 1:30 pm to 6:30 pm, EST
- Maryland Public TV (Md., Washington DC, parts of Pa., Va., W.Va., and Del.): Sept. 5, 11 – 11:30 pm EST
- Video on Demand: Global Cycling Network (CGN and YouTube Channels), EuroSport+
COURSE – Watch Points | Race Start & Baltimore County
- START LINE: The race starts at 1:30pm at Kelly Benefits in Sparks, Md. | Address: 1 Kelly Way, Sparks, MD
- Why You Should Go: Athletes and teams will arrive, set-up and prepare for the race about 60 to 90 minutes before the start. Fans can observe the preparation, state-of-the-art bikes and potentially talk to riders and/or get autographs. Cyclists must "sign-in" on the main stage where they often answer announcer questions and talk to the crowd about the upcoming race.
- How to Get There: From the North – I-83 to exit on E. Quaker Bottom Rd. east, right on York Rd. in Sparks to Sparks Valley Rd.; From the South – I-83 to exit Shawan Rd., left of York Rd., to Sparks Valley Rd.
- Where to Park: Spectators may park at 100 and 120 Sparks Valley Road (up to 150 parking spots) and walk. Overflow parking at U.S. Lacrosse at Loveton Circle off York Rd. (approximately .7 miles away from start). Loveton Circle will serve as event parking for the entire 1 mile and signs will be posted noting available on-street parking. See map here.
BALTIMORE COUNTY (along the course): see Maps and estimated times of arrival at highlighted locations (gold star); suggestion is to drive at least 60 minutes in advance of the ETAs in designated areas.
COURSE – Watch Points | Race Finish & City of Baltimore Circuits
- FINISH LINE: The race will finish at the cross streets of E. Pratt and Market Streets, with four (4) laps of a 7.4-mile (12km) circuit of Central Baltimore. The circuit has 19 turns, short climbs, and features various districts from HarborEast, Fells Point, N. Broadway, Washington Hill, Old Town, Mount Vernon, and Downtown Districts. The flat run-in on E. Pratt past Light Street and the Aquarium will be one of the best places to watch the action.
- Why You Should Go: The finish will feature four (4) passages and the excitement of the color and speed of the cyclists at more than 35 mph, coupled with the accompanying motorcade, presents one of the most unique energies in all of sport. Near the finish will be an exhibitor area as well as two big screens broadcasting live race coverage. The Power Plant Live District and its bars will be the unofficial fans zones and an ideal place to hang out while the cyclists are racing in the county. Live coverage on the race's Mobile App "Tour Tracker" integrates video and GPS tracking of the race. Baltimore's CW channel will also be airing the race live.
- How to Get There: From North – I-83 South to exit on to President Street (note road will be closed at Lombard St.); From South – I-95, exit Russell Street toward Inner Harbor past MTT Bank Stadium and Camden Yards, right on W. Conway Street (note E. Pratt will be closed at Light Street beginning at 5:00 am ET).
- Where to Park: there are several parking locations within the Inner Harbor, see map here.
CIRCUIT: see Maps and estimated times of arrival at starred locations; suggestion is to drive at least 30 min. to one hour in advance of the ETAs in areas designated.
Finish Line Notes
- Finish line activities on East Pratt St. at Market Pl. will commence at 3:00pm EST
- Awards ceremony will take place directly following the race finish, estimated at 6:15 pm EST
This event is a rolling closure, meaning parts of the course (4-6 miles at a time) will be temporarily delayed while the pro cyclists and support vehicle pass by, similar to a Presidential motorcade. The world-class course was designed with input from state, county, and city officials in collaboration with Medalist Sports, integrating the objectives of safety, competition and accessibility.
To learn more or volunteer, please visit www.marylandcyclingclassic.us.