Mason and Marcoux fastest at the 2023 UCI Cheaha Challenge Time Trial
Over 100 riders rolled down the start ramp in Jacksonville, Alabama on Saturday to try and qualify for the 2023 UCI Gran Fondo World Championship Time Trial being held in Scotland this August 4-7, 2023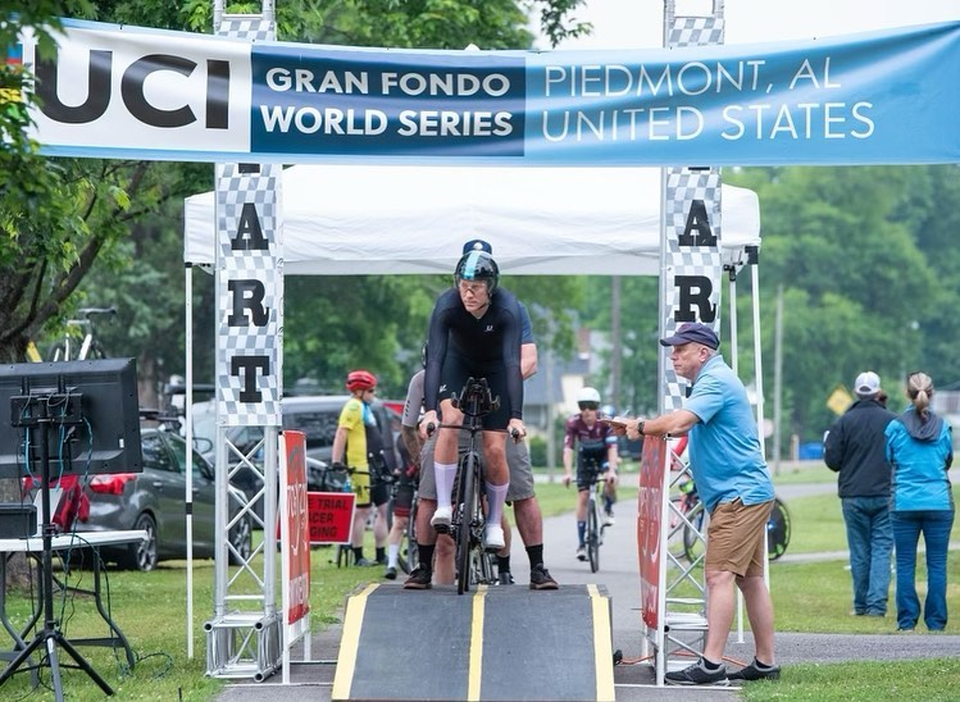 Part of the 30th Annual Cheaha Challenge Gran Fondo, Century and ULTRA, the individual time trial is the only 2023 UCI World Championship qualifying event in North America.
Riders finishing in the top 25% of their age/gender category in the time trial or gran fondo road race automatically qualify to attend the UCI World Championships in Scotland this August.
UCI Gran Fondo World Time Trial Champion Brock Mason, 32, from Atlanta was fastest on the fairly flat 12-mile time trial with a time of 24m 05s, ahead of Matt Winstead (24m 41s) in second, and Andrew Knight (24m 58s) rounding out the podium in third position.
In the women's category Canadian Annick-Isabelle Marcoux was fastest in a time of 30m 32s, ahead of Leigh Ruston (30m 32s) in second and Jennifer Lesser (31m 06s) in third place.
The UCI Cheaha Challenge Gran Fondo takes place tomorrow, Sunday May 21st.
Link to 2023 UCI Cheaha Challenge Time Trial results: https://www.topviewsports.com/cheahaucitt23