The Tour of Two Forests has been such a classic since its first edition in 1980. It starts and ends in Santa Clarita and traverses parts of L.A., Ventura, and Kern Counties, plus the name-giving Angeles National Forest and Los Padres National Forest. It begins with an easy cruise through Piru and down South Mountain to Santa Paula and then the easy climb up into Ventura County's sleepy hideaway of Ojai. Next you'll ascend 30 mile Pine Mountain and enter the heart of the ride: rugged and beautiful mountain country where a lone cyclist feels very small. Next comes Lockwood Valley (home of the "Heartbreak Hill") to Gorman and then a rolling finish through Pine Canyon, Three Points, Elizabeth Lake, Leona Valley, and down, down, down Bouquet Canyon to the finish back in Santa Clarita.
This is a big ride in more ways than one: It has at least 13,220 feet of elevation gain and is 193.5 miles long.
It's one of the most scenic courses in Southern California and is almost free of traffic lights. The logistics are easy since it starts just 30 miles north of Los Angeles.
This is a great event with a whole lot of history in the California cycling scene. We really encourage you to ride this classic event!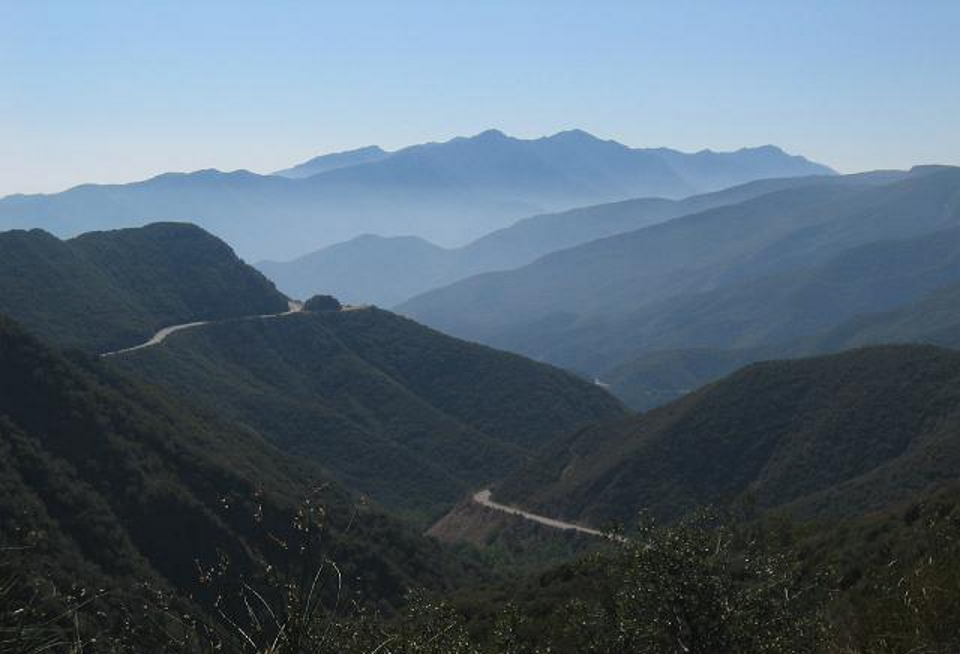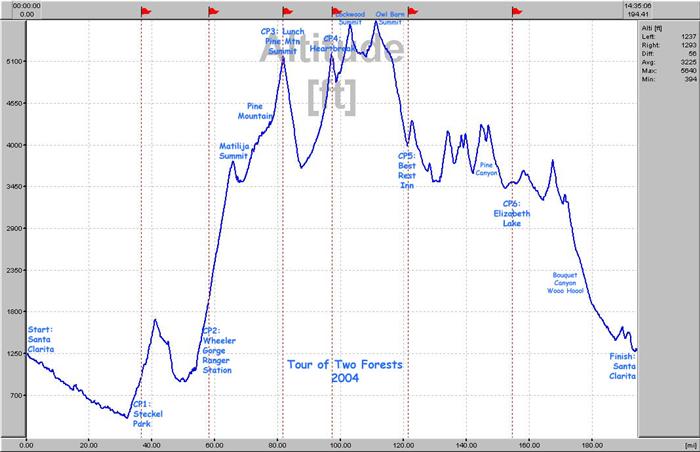 This event is hosted with 3 (or more) leap-frog support vehicles instead of fixed aid stations, and a small entry fee to cover insurance, permits, and fuel/expenses for the support vehicles which will carry snacks, water and drop bags along the route. Riders may bring several lunch-size bags with their special-needs foods, which will be delivered up the course to at least 4 locations.