We have a variety of distances to choose from for our 2023 Pine Island Gravel Odyssey.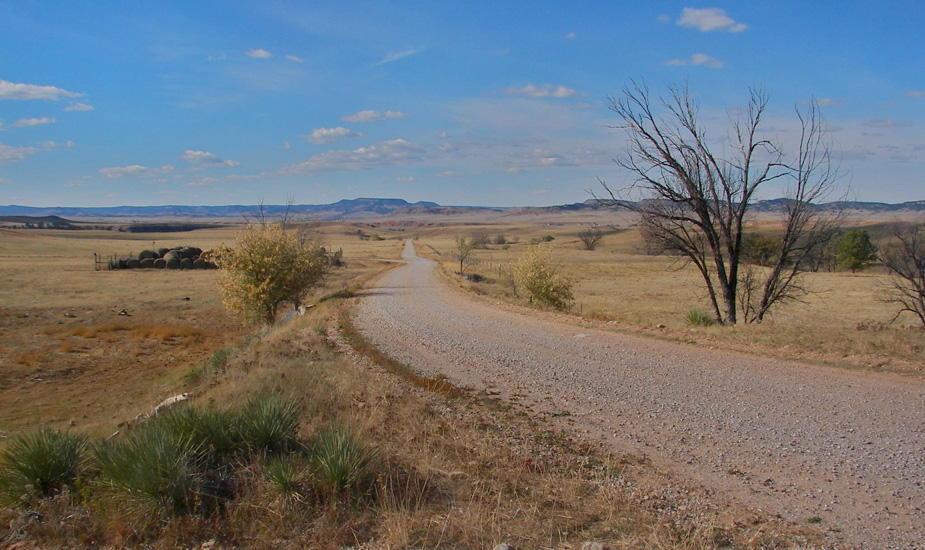 Pine Island: long course, 110 miles
The Pine Island Gravel Odyssey is the Black Hills Premier Gravel Road Race. It is a  110 mile long, single-loop route that will take you through the beautiful Black Hills of South Dakota. This area is rich in history and was once a big part of the great Dakota Boom and Gold Rush in the Black Hills. The event is intended to be a fun, yet challenging endurance gravel road race/ride that will use public-access gravel and dirt roads, through the Black Hills National forest and into Wyyyooommming!  The course will consist of mostly gravel, some dirt, and a bit of pavement (gasp)! while rolling over open prairie, meandering through beautiful canyons with flowing creeks, exploring the deep forest, and  climbing to several spectacular vistas.
Pine Island: short courses 45 and 70 miles
Want to experience the Black Hills gravel, but not 110 mile's worth, and at a more relaxed pace? Consider the Pine Island 45, or 70 milers. This is sort of a race, as we will be giving away a prize to the top 3 finishers in each class, but it's more about the fun and challenge of just finishing the ride.  This route is a 70 mile, single-loop course, with the last 20 miles being primarily downhill!
Cash for top finishers, Prizes for our raffle, food, beer and live music!