The Original Cookie Fondo

In Phil Gaimon's years as a pro cyclist, every time he mentioned that he lived in Los Angeles, people would ask how he could train in a town known only for traffic and movie stars.
Now that he's retired, Phil's Fondo is his answer to that question: a chance to show off the great climbs, ocean air, and perfect weather, to help Los Angeles get the reputation it deserves as a world-class cycling destination. Phil designed the courses himself, collected rider gifts from his favorite sponsors, and thanks to our fundraising partners, Chef's Cycle and No Kid Hungry, we'll have celebrity chefs and Michelin stars providing lunch at the expo, post-ride dinner, and cookies all weekend, for an LA food experience that would be worth the price of registration by itself. Pro teams have held their training camps in Malibu for years. Here's your chance to find out why.
The 46 mile Sugar Cookie is our shortest route, but don't think it'll be easy. It starts up Potrero Road: where you'll pray around every turn that the climb will be over. Cruise along the top of Sycamore Canyon and the quiet horse farms of Hidden Valley, and then you'll face the short climb up Decker Canyon from Westlake. Survive that, and you've earned a fun descent down Mulholland Highway to to the Pacific, and a flat run to the finish. 
The 87 mile Chocolate Chip is our most popular ride. Experience the best that Southern Calfornia has to offer, with a total of four climbs, and an optional fifth on the unpaved Sycamore Canyon if you're still feeling ambitious. This is a serious route with serious altitude gain, not for beginners. 
The 118 mile Double Fudge, nearly crazy by all measurable standards. This route will test your endurance, climbing legs and will power. Select this route and you'll get a glimpse into a Pro Tour stage race. Designed by Phil himself, survive this route and you'll have something to brag about. #earnyourcookies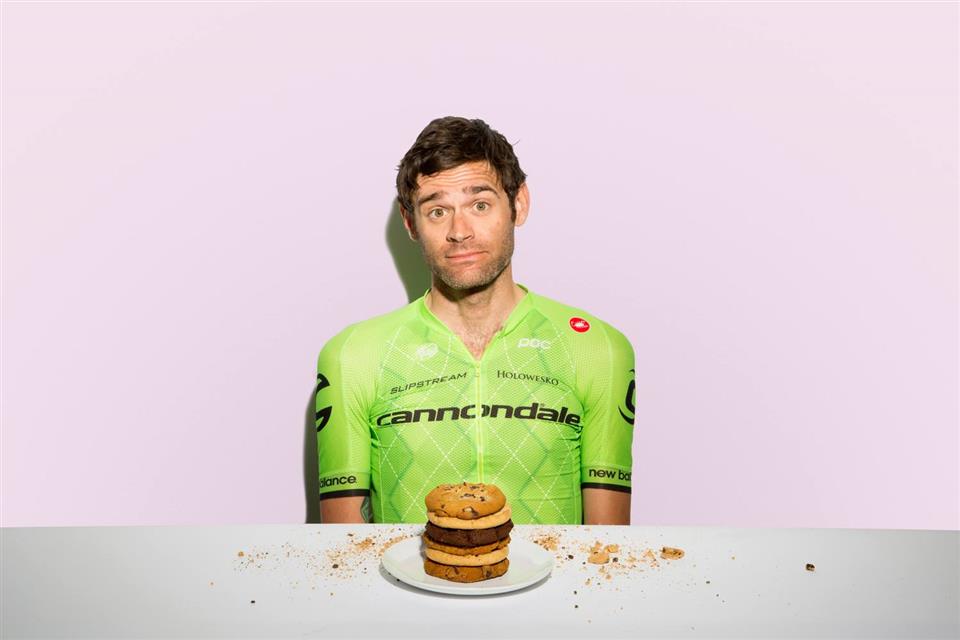 Ocean views from the Pacific Coast Highway
Mountain views from iconic Mulholland
Thrilling descents down Latigo and Decker Canyons
Post-ride meal by celebrity Chef Jeff Mahin
California sun and short sleeves in November
Cannondale Bike Demo
Test your fitness on Encinal Canyon and Yerba Buena
Test your skills on the dirt climb of Sycamore Canyon
Fully-supported by Mavic Neutral Support
Hang out and ride with the pros
Swag from Cannondale Pro Cycling team sponsors
DELICIOUS COOKIES AT THE TOP OF EACH CLIMB