Get ready for a new, epic Planet Ultra adventure!
Starting in Pine Valley (East San Diego County), the route is three loops, each climbing Mt. Laguna from a different side, with increasing difficulty and more "interesting" terrain. All loops return down Sunrise Highway, a non-technical descent with smooth pavement and a descent shoulder.

Loop 1 feels like business as usual. A clock-wise route with nice pavement and reasonable grades. No double digit pitches.

Loop 2 gets a bit tougher and your quads will start reminding you that this is a big day! Ascending Kitchen Creek, you'll come to a "road closed" gate that you'll either climb over or limbo under to proceed up the car-free road. The road gets steeper and the pavement narrower as the desert attempts to swallow up and erase all signs of humanity.

Loop 3 might just make you cry. Pine Creek is very steep, and in places unpaved. Most of us mere mortals will, in several places, wind up pushing our bikes instead of riding them (seriously) for short distances. A very steep, narrow, curvy, bumpy descent will turn your knuckles white. On Pine Creek you might find yourself repeating silently, Rule #5 …  And then you're done, enjoying the scenery, and the last push to the summit where you'll bask in the glory of completing over 10,000′ of climbing on this truly EPIC ride. It's all downhill from here!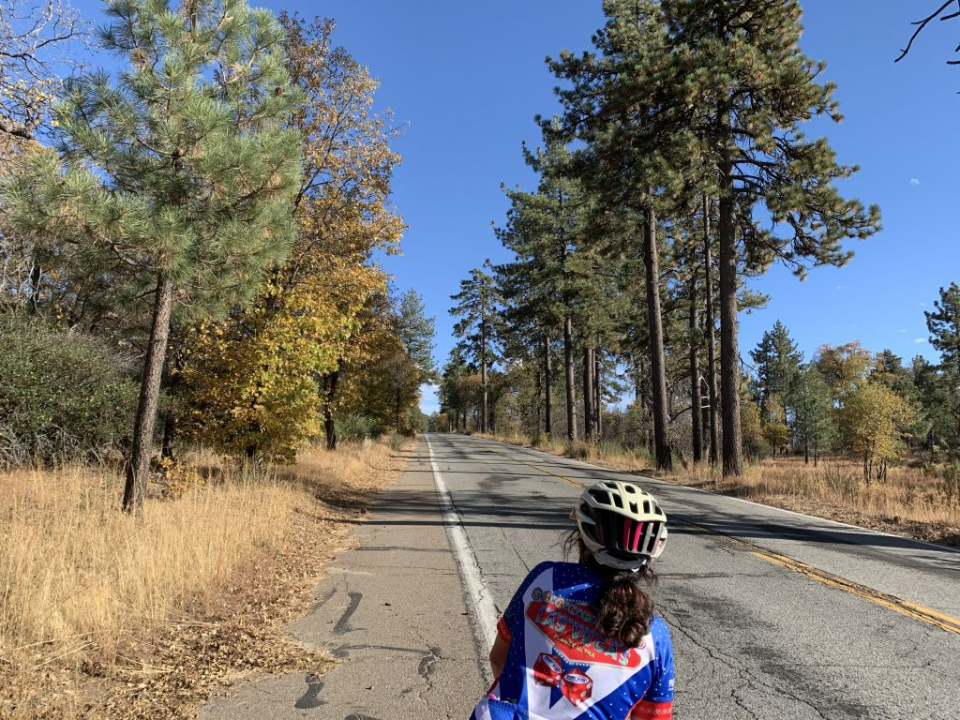 Early Entry Fee of $90 includes: Chip timing, special finisher award, delicious post-ride lunch (including sandwich wrap, chips and fruit*), four fully stocked checkpoints along the course for the full century and three for the metric century, and plenty of roving SAG. A portion of every basic entry fee goes directly to the Challenged Athletes Foundation. (*In the past we offered a mexican-style buffet lunch. Unfortunately, the cost for a private banquet room and staff has become prohibitively expensive. Since the purpose of this event is to raise money for CAF, we're scaling down the lunch so we can up the donations. We hope you agree with this decision.)
Entry includes a super fun and challenging cycling adventure; chip timing with overall and age category results posted online; fully stocked checkpoints along the route with a large selection of snacks and drinks; roving SAG support (where possible); per rider donation our charity partner, Challenged Athletes Foundation. Due to the remoteness of this event, a post-ride meal is not included.