We're taking the Ultimate Cycling Experience WAY up north! Escape the summer heat and join George Hincapie for an unforgettable ride in Bangor, ME. Experience the region's rolling hills, open country side, and charming coastal villages as you complete your challenge of 80, 50, or 15 miles. Then follow that up with our signature Gran Fondo Hincapie Family Festival complete with free food and beverage for you and your family after you roll across the red carpet at the finish line. This will be one ride you won't want to miss!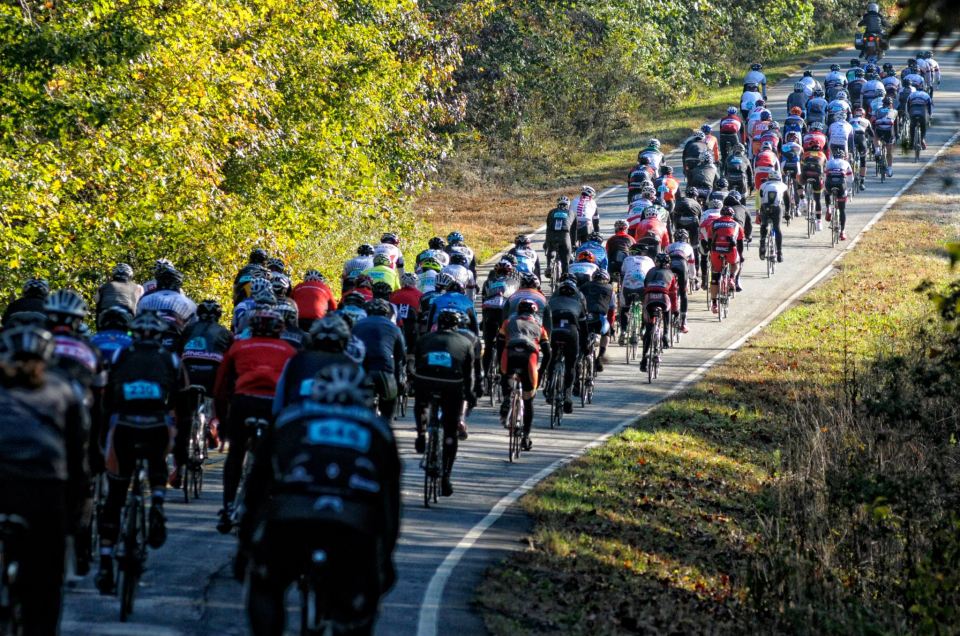 INCLUDES: event jersey, timing chip, SAG support, fully-stocked rest stops, free food & beverage at the Expo
Live Tracking - You've been training for months. Now it's time to show it off. Using the Gran Fondo Hincapie App, your fans can track your progress from the minute the ride starts to the moment you cross that finish line.
Celebrity Cyclists - George's friends from all over the world join the ride.
Rocking Rest Stops - Not only are our rest stops stocked with water, energy gels and a variety of fruit and food. They also include live music from some of the most talented local bands. So while you stretch and recharge, the music will keep your adrenaline pumping.
Free Family Festival - You just put in some miles. It's time to celebrate. Which means activities and bouncy houses for the kids, and craft beer and a big pot of paella for you. All FREE. Yep, you deserve it.
Comprehensive Timing - Some gran fondos record your total ride time. Others time your climbs. We time both. Go ahead—brag away.
Friday, June 23
1:00 PM - 7:00 PM Packet Pickup/On-Site Registration/Rider Expo at Waterfront Park
Saturday, June 24
7:00 AM - 8:30 AM Packet Pickup/On-Site Registration/Rider Expo at Waterfront Park
Prize / Race Categories
Gran
1st Place Male/1st Place Female
2nd Place Male/2nd Place Female
3rd Place Male/3rd Place Female
KOM Male/QOM Female
Medio
1st Place Male/1st Place Female
2nd Place Male/2nd Place Female
3rd Place Male/3rd Place Female
KOM Male/QOM Female
Piccolo
Family Festival Raffle Giveaway