Phil Gaimon sets new Strava KOM on Hawaii's Mauna Kea
Phil Gaimon rode up Mauna Kea, in Hawaii, the highest paved climb in the U.S. and set a new Strava KOM
Well known Californian Pro Cyclist, Phil Gaimon has called time on his career, to move onto new challenges. He's held the record for the Mount Washington hill climb previously.
The ex-Cannondale Drapac rider spent New Year's Eve riding 62 miles up Mauna Kea in Hawaii, to bag the ultimate Strava KOM.
Phil Gaimon commented "One way to get a KOM is to find a route that less than ten dudes would be crazy enough to attempt. Happy New Year! Had to walk a few times in the dirt part, and standard gearing was a little ambitious. Great day, though. Hit up Big Island Bike Tours if you want to try. Yes there was champagne at the top, courtesy of Kevin. I'm cooked."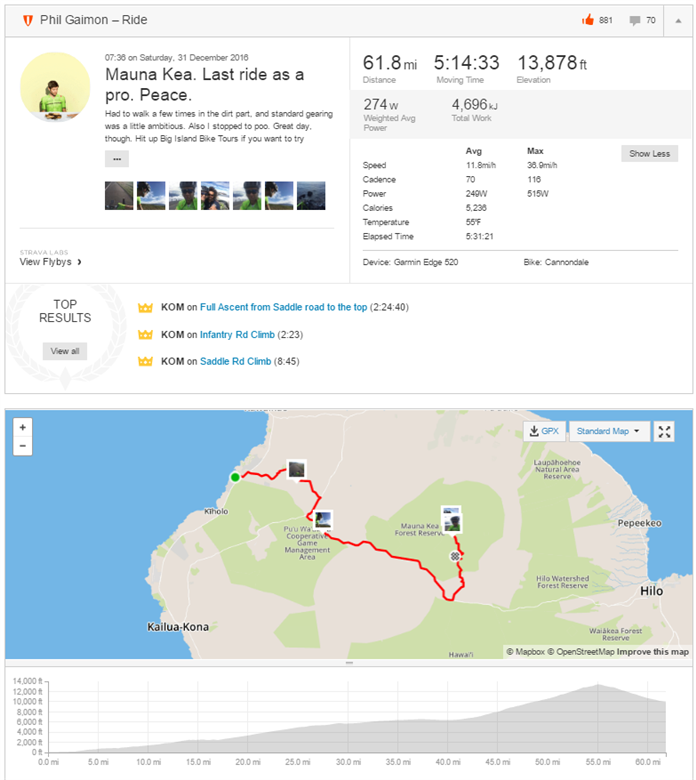 Strava KOM: View Sea to Sky - Muana Kea Assult, Alternative South at Junction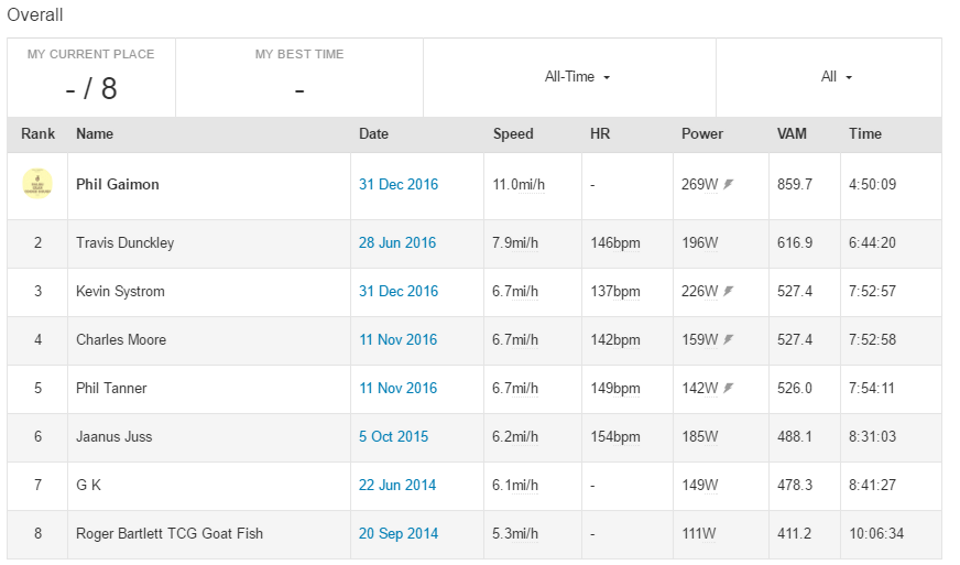 Link to Strava activity: https://www.strava.com/activities/817383233/segments/19955378303